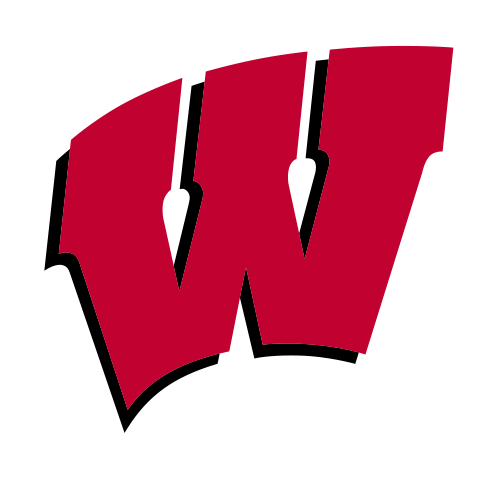 | | 1 | 2 | 3 | 4 | T |
| --- | --- | --- | --- | --- | --- |
| WISC | 0 | 0 | 0 | 14 | 14 |
| PSU | 7 | 14 | 0 | 14 | 35 |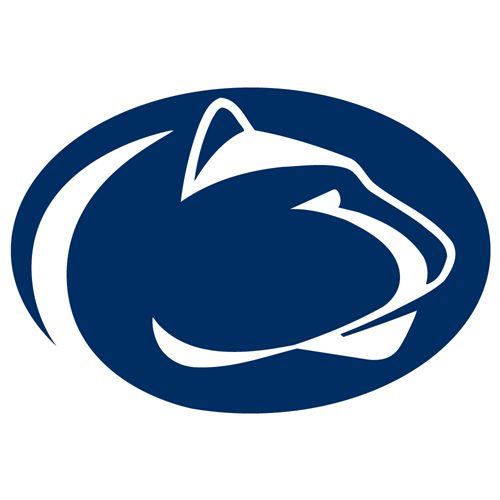 Robinson leads Nittany Lions to Big Ten lead
STATE COLLEGE, Pa. (AP) -- Penn State coach Joe Paterno has been
lamenting all season about the lack of respect for defensive end
Tamba Hali.
JoePa's got nothing to worry about anymore.
Hali had four sacks to lead a ferocious defense, while Michael
Robinson threw two touchdown passes and ran for 125 yards as the
10th-ranked Nittany Lions inched closer to claiming the Big Ten's
BCS bid after beating No. 14 Wisconsin, 35-14, on Saturday.
"Our kids have played hard defense all year. Tamba -- I've been
bragging on Tamba since preseason," Paterno said. He then paid
Hali his signature compliment, "Tamba's a heck of a football
player."
Tony Hunt added 151 yards and two scores for Penn State (9-1,
6-1), which can guarantee a trip to a BCS bowl if it wins its final
regular-season game, at Michigan State on Nov. 19.
The Badgers fell back in the conference race after Penn State
held tailback Brian Calhoun to 20 carries and 38 yards, well below
his 135-yard average coming into the game. The Badgers also had the
league's highest-scoring offense at 39.7 points coming into the
contest.
"Obviously, we couldn't block them very well, you could see
that," said Barry Alvarez, who is stepping down as Wisconsin coach
after the season. "We couldn't establish the run and had a hard
time with pressure off the edge."
Penn State sacked Badgers quarterback John Stocco nine times.
"When you're back there dropping in pass coverage looking every
which way and you just see the quarterback get crushed, that's such
a great feeling," said linebacker Dan Connor.
Calhoun did get a 1-yard touchdown run in the fourth quarter for
the Badgers, setting a school record with 22 for the year.
Penn State never trailed after scoring on its opening drive.
Terrell Golden made an over-the-shoulder reception for a 21-yard
gain to put the ball at the Wisconsin 47. Two plays later, Robinson
rolled right and hit Deon Butler in the end zone to give the
Nittany Lions a 7-0 lead.
Hunt and BranDon Snow added rushing touchdowns as the Nittany
Lions built a 21-0 by midway through the second quarter, an
advantage that allowed an already-solid defense to be more
aggressive, Connor said.
Hali, a senior playing his final game at Beaver Stadium, led the
charge running around or over most of the blockers Wisconsin threw
his way. Besides the sacks, he had seven tackles for a loss.
"He was relentless today," Penn State defensive coordinator
Tom Bradley said. "He was coming off that edge and getting some
great jumps, wasn't he?"
Fans waved white rally flags and Guns-n-Roses blared over the
loudspeakers as Wisconsin opened the second half on offense.
Calhoun was held to short runs before Hali, on third-and-6, ran
past guard Jason Palermo and another blocker and sacked Stocco.
Penn State stalled on its next drive, but Wisconsin failed to
capitalize. Calhoun was pushed out of bounds on a swing pass for a
5-yard gain, linebacker Paul Posluszny snuffed a short pass for a
2-yard loss and Stocco threw an incompletion after getting
pressured from Hali and Scott Paxson.
Robinson hit Butler on a 47-yard touchdown pass on Penn State's
next drive to seal the win. Robinson finished 13-of-28 passing for
238 yards and had two interceptions.
Alvarez praised Robinson as a dual threat "that presents a lot
of problems. He's a Michael Vick-type player."
Robinson, a fifth-year senior in his first year as the full-time
starting quarterback, said his last home game was emotional, "but
what a way to go out."
Stocco's two interceptions came in the first half, including a
pick by Alan Zemaitis after he leaped in front of Owen Daniels in
the back of the end zone and fell flat on his back.
Brandon White had a 10-yard touchdown catch for Wisconsin midway
through the fourth quarter after jumping in the end zone, catching
the ball and falling on his back to slice Penn State's lead to
28-14, but Wisconsin never got closer.