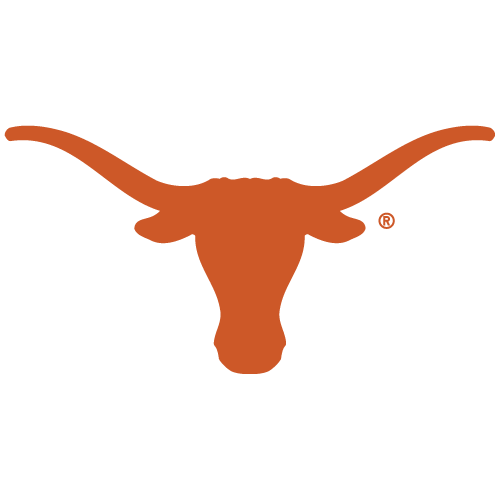 | | 1 | 2 | 3 | 4 | T |
| --- | --- | --- | --- | --- | --- |
| TEX | 14 | 28 | 28 | 0 | 70 |
| COLO | 0 | 3 | 0 | 0 | 3 |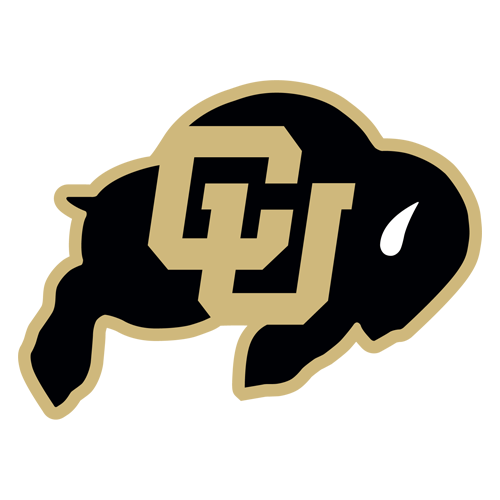 Young, Horns blow out Buffs 70-3 for Big 12 title win
HOUSTON (AP) -- With a Texas-sized trouncing, the Longhorns got
their tuneup, sent a message and punched their ticket to the Rose
Bowl to play for the national title that has eluded the storied
program for decades.
Undefeated Texas in bowls

Season

Record

Bowl

Result

2005

12-0

Rose

vs. USC

1983

11-0

Cotton

UGA 10, Texas 9

1977

11-0

Cotton

ND 38, Texas 10

1970

10-0

Cotton

ND 24, Texas 10

1969*

10-0

Cotton

Texas 21, ND 17

1963*

10-0

Cotton

Texas 28, Navy 6

1962

9-0-1

Cotton

LSU 13, Texas 0

* Undisputed national champions
Led by four touchdowns from Vince Young and two more from Jamaal
Charles, the second-ranked Longhorns embarrassed Colorado 70-3 in
the Big 12 championship game Saturday, a predictable result that
gave them a spot in the BCS title game, Jan. 4 in Pasadena.
After their resounding win -- the eighth-largest margin of
victory the program's 113-year history -- the 'Horns (12-0) waited
to see who their Rose Bowl opponent would be. The nation's only
other undefeated team, No. 1 USC, played No. 11 UCLA later
Saturday.
"This bunch, all year, has controlled their own destiny, and
they did the same today," Texas coach Mack Brown said.
With the game well in hand, some 'Horns fans clad in burnt
orange could be seen sniffing yellow roses in the stands. The
Yellow Rose of Texas -- certainly it will be popular symbol in the
Lone Star State over the next few weeks. The Longhorns are going
for their first undisputed national title since 1969, when Darrell
Royal worked the sidelines.
Saturday's win gave Texas its first Big 12 title since 1996 and
the first title of any kind for Brown, the veteran coach who built
a reputation for his ability to recruit great teams, but never take
them to the ultimate destination.
"To get him this victory, we love playing for a guy like
that," Young said.
Many felt there was no way Brown could have messed it up with
this group. Against Colorado (7-5), it was never in doubt.
But even though they were playing against a vastly overmatched
opponent -- a team they had already beaten 42-17 in the regular
season -- the Longhorns deserve credit.
Credit for taking care of business early -- the way great teams
do -- grabbing a 14-0 lead after 11 minutes and 35-3 midway through
the second quarter. And credit for playing relatively mistake-free
ball and looking like a true power in this, the week after many
questioned their focus in a 40-29 struggle against Texas A&M.
Young got criticized in that win, many wondering if he was
really Heisman material if he couldn't dominate against the 109th
ranked defense in the country. There were no questions this time.
In the two-plus quarters he played, he finished 14-for-17 for 193
yards with three touchdown passes.
"I'd just like to say, look at the year," Brown said when
asked about his quarterback's Heisman bid. "Vince Young is a great
football player and to me, the most valuable player on our football
team for sure, and on any team in the country."
His second touchdown throw, a 31-yarder to Limas Sweed (five
catches, 102 yards), was well covered but nearly impossible to
defend because of the way Sweed screened himself away from the
defender and the way Young threw the pass, so nobody but his
receiver could catch it.
Young's 8-yard TD to David Thomas was similarly brilliant,
thrown toward the sideline as Thomas laid out to make the catch --
again well covered, but in a spot where only he could make the
play.
Maybe Young's best play, though, was his 2-yard touchdown run, a
play in which all four Texas receivers were covered, as were all
the outside running lanes for the mobile QB. So, Young simply
picked and poked and tiptoed his way through the inside, knocking
down his own teammate, guard Will Allen, to get to the end zone
standing up.
The blowout got even more ridiculous in the third quarter when
Texas scored on its first possession, scored again off a blocked
punt, then made it 63-3 on a run by Charles (seven carries, 62
yards) after CU lost a fumble at its 26.
That score, at the 9:59 mark of the third quarter, gave Young
the rest of the day off.
As for Colorado, well, what really is there to say?
Counting their 30-3 loss last week to Nebraska that -- sadly for
the Buffs -- wasn't enough to disqualify them from this game, they
have been outscored 100-6 the last two weeks. This debacle comes a
year after their 42-3 loss to Oklahoma in the title game. On
Saturday, CU trailed 42-3 at halftime.
"A pretty numbing game," coach Gary Barnett called it.
It would have been completely laughable had CU quarterback Joel
Klatt not taken a vicious, helmet-to-helmet hit from linebacker
Drew Kelson in the third quarter that left him lying motionless in
the end zone for a few, anxious moments.
Klatt (14-for-24, 100 yards) was able to stagger off the field,
though, and can consider himself lucky if he doesn't remember much
of this one.
The Longhorns, meanwhile, will enjoy this victory and feel good
about themselves for a few days.
Then, it's on to bigger business.
Unlike last season, when Brown practically had to beg for an
at-large BCS berth and a spot in the Rose Bowl, this Pasadena trip
is undeniably well deserved.
The Longhorns won their games by an average score of 41-14. They
scored 40 points 11 times, 50 seven times, 60 four times and hit 70
in this one for the first time since 1996.
Led by safety Michael Huff and lineman Rod Wright, the defense
stayed in the top 10 in the country through most of the season.
Special teams, meanwhile, was solid all year and never more so
than Saturday, when the Horns blocked a field goal, scored a
touchdown off a blocked punt and also got a 54-yard kickoff return
from Ramonce Taylor after Colorado's lone score.
The kicking game was supposed to be Colorado's single edge in
this game, but the Horns took that away, too -- one of many
indisputable signs that they are, at the least, one of the
country's two best teams, no argument about it.