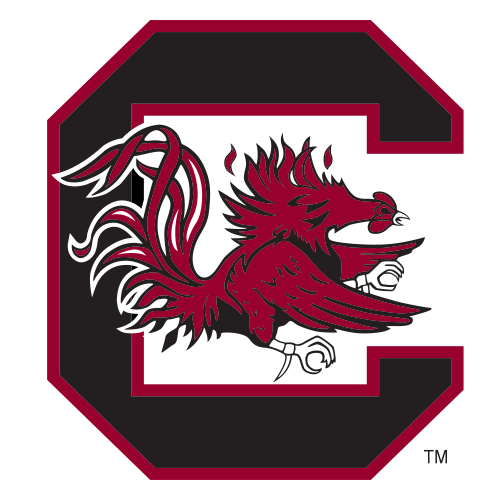 | | 1 | 2 | 3 | 4 | T |
| --- | --- | --- | --- | --- | --- |
| SC | 21 | 7 | 0 | 3 | 31 |
| MIZ | 0 | 14 | 7 | 17 | 38 |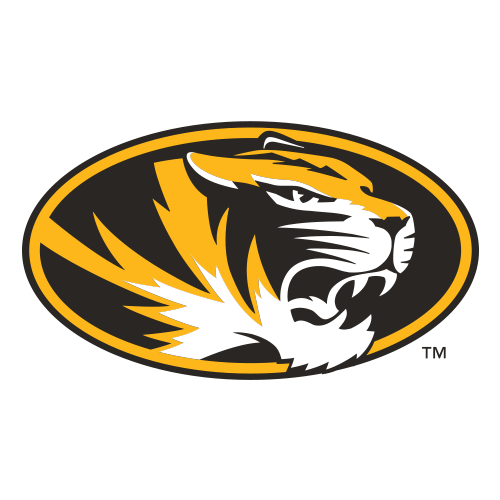 Smith rallies Mizzou past S. Carolina in Independence Bowl
SHREVEPORT, La. (AP) -- As Brad Smith goes, so goes Missouri.
South Carolina knew that and the game plan of keeping Smith in
check worked great -- for a half, anyway.
Then, the Missouri quarterback broke loose, as he has done so
often in his career, rushing for three touchdowns -- including a
1-yarder in the final minutes -- and passing for another to rally
the Tigers for a 38-31 victory over the Gamecocks in the
Independence Bowl on Friday.
"It wasn't anything magical," Smith said. "We just played
within our system."
Smith, who rushed for 1,151 yards and passed for 2,022 this
season, accounted for 431 yards of Missouri's 504 yards as the
Tigers staged their biggest comeback victory of the year.
Missouri (7-5) trailed 21-0 after the first quarter as Steve
Spurrier's Gamecocks dominated the first half. South Carolina (7-5)
outgained Missouri 312 yards to 174 in the first half and held the
football almost 11 minutes longer (20:02-9:58).
"We knew he was an excellent quarterback," Spurrier said. "We
had him hemmed in in the first half, but we weren't good enough to
do it the whole game."
The Tigers didn't convert a third-down until the final 58
seconds of the half.
Smith completed 21 of 37 passes for 282 yards, with one
touchdown and an interception. He passed for 200 or more yards for
the 18th time. He also ran for 150 yards and three touchdowns on 21
carries.
"I was trying to make too much," Smith said. "At the end of
the second quarter I was able to make something happen and get my
timing down."
The Gamecocks needed less than 3 minutes to go 80 yards for
their first score. Blake Mitchell's 23-yard pass to Sidney Rice put
Carolina up 7-0. Rice finished with 12 receptions for 191 yards.
Tony Temple fumbled on Missouri's first play and South
Carolina's Ricardo Hurley scooped up the ball. Four plays later
Mike Davis, who ran for 125 yards on 18 carries, scored on a 5-yard
run for a 14-0 lead.
The Gamecocks' third scoring drive covered 69 yards in 1:59.
This time Mitchell, who completed 20 of 38 passes for 266 yards,
hit Carson Askins with a 20-yard scoring pass to make it 21-0.
Mitchell passed for two touchdowns, and was intercepted three
times.
"Twenty-one-nothing is no safe lead for us," Spurrier said.
Marcus King gave Missouri its first points, grabbing Mitchell's
pass at the goal line and returning it 99 yards to make it 21-7 in
the second quarter.
After Davis' 2-yard TD run gave the Gamecocks a 28-7 lead,
Missouri staged its first long drive of the game. The Tigers went
77 yards and Smith hit Chase Coffman with a 5-yard touchdown pass
to make it 28-14 at halftime. Coffman finished with eight catches
for 99 yards.
On their first drive of the third quarter, Missouri faked a
field goal at the Carolina 14. Martin Rucker ran to the 1-yard
line, but the Tigers couldn't push it in and Adam Crossett's
22-yard field goal attempt sailed wide right.
Smith pulled Missouri to 28-21 with a 31-yard run with 2:41 left
in the third quarter.
Another apparent Missouri touchdown was nullified by a 15-yard
tripping penalty. Smith finally got the score on a 4-yard run that
tied the score at 28 early in the fourth quarter.
Crossett kicked a 50-yard field goal to put the Tigers up 31-28,
but Josh Brown countered with a 30 yarder that tied it at 31-all.
Then, with 2:13 remaining, Smith sealed the Missouri win with a
1-yard TD run.
"It shows us no matter where we are or who we play, we can stay
with them," Missouri safety David Overstreet said. "We spotted
them 21 points. To go out and get the win is great for everyone's
confidence."