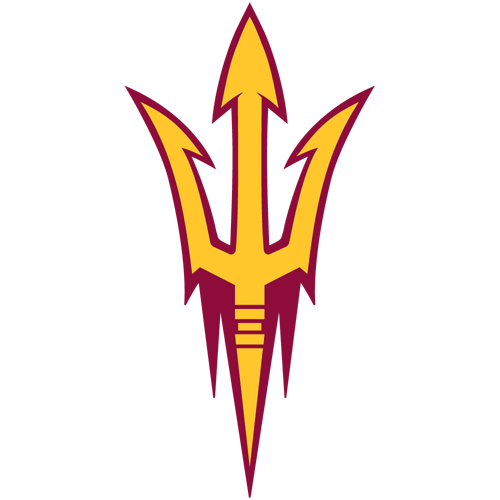 | | 1 | 2 | 3 | 4 | T |
| --- | --- | --- | --- | --- | --- |
| ASU | 7 | 7 | 7 | 0 | 21 |
| CAL | 14 | 28 | 0 | 7 | 49 |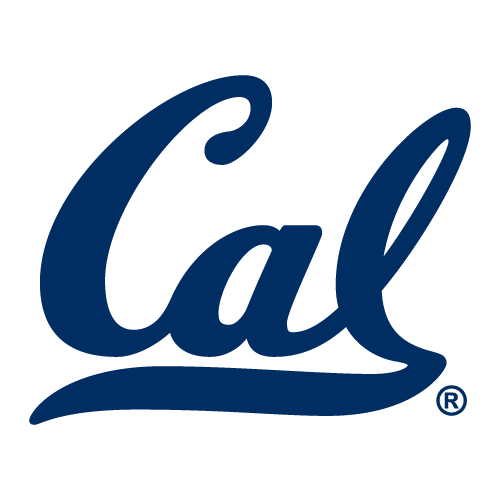 Longshore, Cal burst Arizona State's bubble in blowout
BERKELEY, Calif. (AP) -- Daymeion Hughes read Rudy Carpenter's
eyes, intercepted his pass and returned it 47 yards for a touchdown
-- and he even stepped on the Arizona State quarterback on the way
to the end zone.
California walked all over the Sun Devils in a 49-21 victory
Saturday, and Hughes' pivotal pick capped a 42-point first half
that showed the No. 21 Golden Bears have made significant strides
in the last three weeks.
"That was the end of it, right there," Hughes said of his
interception and romp past would-be tackler Carpenter. "When you
get rolling like that, football is a fun game."
DeSean Jackson caught one of Nate Longshore's four touchdown
passes and returned a punt 80 yards for a score against the
22nd-ranked Sun Devils (3-1, 0-1 Pac-10), who couldn't keep up with
Cal's dizzying speed on both sides of the ball.
Lynch, Lavelle Hawkins and Justin Forsett also caught TD passes
for the Bears (3-1, 1-0), who scored four touchdowns in a 7½-minute
span of the first half. Longshore passed for 270 yards and Marshawn
Lynch ran for 124 in Cal's third straight impressive victory after
season-opening loss at Tennessee, when the Bears were ranked No. 9.
"In coach [Jeff] Tedford's offense, anybody can come up and be
the man at any time," said Jackson, who has seven touchdowns in
four games. "You've just got to be ready to make a play. Everybody
was ready today."
Hughes and Mickey Pimentel returned two of Cal's four
interceptions for scores, punctuating a terrible day for Carpenter.
Ryan Torain's career-high 191 yards rushing and two scores weren't
enough for the Sun Devils.
Hughes' fourth career TD return with 26 seconds left capped the
Golden Bears' highest-scoring half in their Pac-10 history -- one
week after they scored the same number of first-half points against
Portland State. Cal has racked up 1,442 total yards and 133 points
in its last three games.
By the final minutes, Arizona State's once-pressing defense was
back on its heels in soft coverage. Even worse, Carpenter seemed to
be confused by the Cal defense on every play.
"Our defensive line did a great job pressuring him, and he
doesn't respond real well to pressure," said Hughes, who has five
interceptions in three games. "We knew that, and we took advantage
of it. He didn't look real confident in the pocket."
Carpenter, who beat out now-transferred Sam Keller for the
starting job, went 16-of-35 for 177 yards and two touchdowns, and
had a key fumble in addition to his interceptions. Carpenter has
thrown eight interceptions this season after throwing just two in
228 attempts last season.
"They started blitzing us, and Rudy had a hard time getting
into the rhythm," Arizona State coach Dirk Koetter said. "When
the pressure builds, even the routine plays become tough. This is
exactly what happened to Cal at Tennessee."
Arizona State's latest trip to Memorial Stadium went downhill
from its game-opening 12-play scoring drive, culminating in
Torain's 9-yard TD catch.
After throwing two incompletions on Cal's first drive, Longshore
competed nine straight throws for 172 yards and three TDs. Cal
drove 80 yards for Forsett's 9-yard TD catch later in the first
quarter, then took the lead with back-to-back dynamite plays.
Linebacker Desmond Bishop recovered Carpenter's fumble on a sack
at the Arizona State 31, and Longshore then hit Hawkins in tight
coverage down the Cal sideline for a score on the next snap.
Jackson caught a short punt early in the second quarter and sped
through the Sun Devils' coverage team for an 80-yard score. Two
minutes later, Longshore hit Jackson for 52 yards and then found
Lynch for a 23-yard TD.
"A better team showed up. They outplayed us," Arizona State
safety Zach Catanese said. "They game-planned us pretty well. They
seemed to know when we were in [each defensive scheme]."
Carpenter hit Terry Richardson for a 49-yard TD early in the
third quarter, but the Sun Devils never found a rhythm. Pimentel
scored with 8 minutes left, blitzing and deflecting Carpenter's
pass to himself before leaping over the goal line for a 20-yard TD.
Syd'Quan Thompson grabbed Cal's final interception with 5½
minutes to play.
Rudy Burgess, Arizona State's top wide receiver, didn't make the
trip after injuring his neck last week. Keegan Herring, who
averaged 6.4 yards per carry in the Sun Devils' first three games,
didn't touch the ball after straining his hamstring last week.