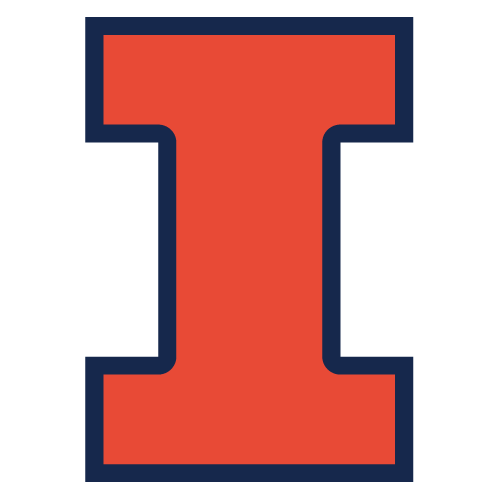 | | 1 | 2 | 3 | 4 | T |
| --- | --- | --- | --- | --- | --- |
| ILL | 0 | 10 | 10 | 3 | 23 |
| MSU | 3 | 0 | 7 | 10 | 20 |

Illini hold off Spartan rally for first Big Ten win since '04
EAST LANSING, Mich. (AP) -- Ron Zook and Illinois finally have a
Big Ten victory to celebrate. For John L. Smith and Michigan State,
the misery continues.
A week after blowing a 16-point, fourth-quarter lead to Notre
Dame, the Spartans became the first Big Ten team to lose to the
Illini since 2004. Jason Reda's 39-yard field goal with 6 seconds
remaining lifted Illinois to the 23-20 victory on Saturday.
The Illini were 26-point underdogs.
"I want them to understand that feeling and get hungry for that
feeling and know that we've got to work harder to get some more
wins," said Zook, in his second season as Illinois coach.
The homecoming crowd often booed Smith and his players.
"We didn't get the kids prepared to play the game," Smith
said. "And if you go out unprepared emotionally and mentally,
you're going to lose and you deserve to lose."
The celebration for the Illini (2-3, 1-1) got a little testy,
when they rushed to midfield to plant their school flag in the
Spartan Stadium turf. Players from both sides briefly traded pushes
and shoves before heading to their respective locker rooms.
Zook apologized for the midfield incident.
"Once again, it's part of learning how to win," he said.
"We'll learn how to win and not do those things."
The loss was the second straight for Michigan State (3-2, 0-1),
its first to Illinois in 10 games and certainly no way to get over
the sting of last week's 40-37 collapse against the Fighting Irish.
Smith is 21-20 in his fourth year with the Spartans. He got a
vote of confidence from university officials after last season, but
they also made it clear more victories were expected.
The Illini got a big lift from freshman quarterback Isiah
"Juice" Williams, who made his second career start Saturday.
Williams ran for 103 yards on 17 carries. He also completed nine
of 16 passes for 122 yards and a touchdown, with one interception.
Illinois led 20-10 entering the fourth quarter.
The Spartans cut the lead to 20-17 with the help of a video
replay that reversed a fumble call and kept a drive alive inside
the Illini 20. After the review, officials ruled that quarterback
Drew Stanton's arm had started to move forward and the play was
ruled an incomplete pass. On the field, officials had ruled that
Illinois' Doug Pilcher had forced and recovered the fumble.
Stanton was hurt on the play and was replaced by backup Brian
Hoyer. Jehuu Caulcrick scored on a 1-yard TD plunge to cap the
drive with 6:42 left. Stanton has bruised ribs.
Illinois couldn't move the ball on its next possession, and
Michigan State kicker Brett Swenson connected on a 27-yard field
goal with 2:46 left to tie the score at 20.
Williams then engineered a 10-play, 58-yard drive to give Reda a
shot at the game-winning kick. The key play: an 8-yard pass to Kyle
Hudson, moving Reda into better range.
"We're the fighting Illini, not the lay-down Illini," Williams
said.
Reda said he was focused only on the winning kick -- not the
Illini's recent conference woes.
"I was trying to block everything out and just put the ball
through the uprights," he said. "I wasn't thinking about anything
except doing what I know I can do."
Pierre Thomas had 110 yards on 18 carries for the Illini, whose
last Big Ten win before Saturday was Nov. 6, 2004 -- a 26-22 victory
over Indiana.
Illinois had lost 24 of its last 25 conference games entering
Saturday, and gone 5-28 in Big Ten games since winning the
conference title in 2001.
Jacob Willis caught two TD passes for the Illini.