| | 1 | 2 | 3 | 4 | T |
| --- | --- | --- | --- | --- | --- |
| MSU | 3 | 0 | 14 | 24 | 41 |
| NU | 7 | 17 | 14 | 0 | 38 |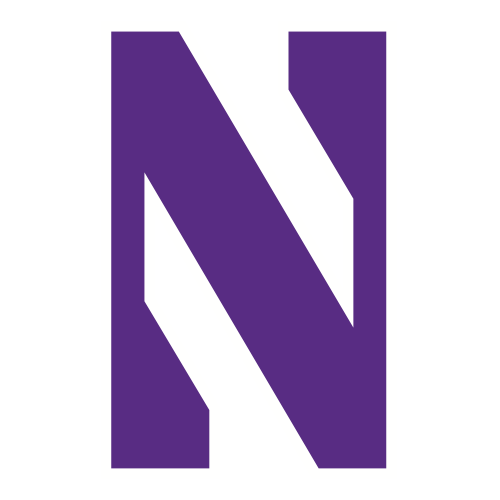 Spartans stun Cats for biggest comeback in I-A history
EVANSTON, Ill. (AP) -- Nearly an hour after the game, Drew Stanton was trying to digest what he'd just been a part of -- the
greatest comeback in NCAA Division I-A history.
Trailing 38-3 in the third quarter, Michigan State rallied
Saturday for a 41-38 victory over Northwestern as the Spartans
ended a four-game losing streak in dramatic fashion and momentarily
took the heat off coach John L. Smith.
INSTANT CLASSIC

ESPN Classic will re-air the Michigan State at Northwestern game as an 'Instant Classic' on Wednesday at 9 p.m. ET.

"It hasn't really sunk in yet," Stanton said.
After a frustrating losing stretch that began when they blew a
big lead late against Notre Dame, the Spartans finally got a chance
to experience the other side. It felt pretty good.
"Hopefully this can be a turning point in our season. I
definitely think it can be and people can build from this," said
Stanton, who shook off a late hit in the third quarter, one that
sent him sprawling into concrete around the bench and knocked him
out of the game for a series.
Michigan State (4-4, 1-3) got back in game when Ashton Henderson
returned a blocked punt for a TD early in the fourth, and the
Spartans won it when Brett Swenson kicked a 28-yard field goal with
13 seconds left following a key interception by Travis Key.
Smith, who's been under heavy criticism, took no questions in a
postgame news conference. He pointed to his staff and especially
his players.
"The ones who really deserve the credit are those guys," Smith
said. "They played the game, they believed in each other. They
continued to fight, they pulled together and deserved everything
they got today."
Until this riveting game, the biggest comeback in Division I-A
was 31 points -- when Maryland beat Miami 42-40 on Nov. 10, 1984,
and when Ohio State defeated Minnesota 41-37 on Oct. 28, 1989.
Northwestern (2-6, 0-4) led 24-3 at the half, and the crushing
defeat sent the Wildcats to their fifth straight loss.
"As difficult a loss as I've ever been a part of," said
first-year Northwestern coach Pat Fitzgerald, who took the blame
for his team losing momentum and eventually the game. "It hurts
very bad."
Michigan State trailed 38-3 with 9:54 left in the third quarter
after Northwestern's C.J. Bacher threw his third TD pass, a
5-yarder to Shaun Herbert.
Stanton, battling assorted injuries, tossed a TD pass of 18
yards to Jehuu Caulcrick with 7:03 left in the third. A.J.
Jimmerson's 4-yard run, after a 19-yard pass from Stanton to Kerry
Reed, made it 38-17.
After a 64-yard run by Tyrell Sutton, Northwestern was ready to
go ahead 45-17 but Kaleb Thornhill turned away yet another Wildcats
scoring drive by intercepting Bacher in the end zone.
Moments later, Stanton later was knocked to the sideline on a
late hit by Northwestern's Corey Wootton and replaced by Brian
Hoyer for a series.
Michigan State then made it 38-24 early in the final period when
Devin Thomas blocked a Northwestern punt and Henderson returned it
33 yards for a TD.
"I think the blocked punt is when people really started believe
we had a shot to come back," Stanton said.
Stanton re-entered the game on the next series and immediately
drove the Spartans 60 yards, completing three passes for 34 yards
and carrying 12 yards for the TD with 7:54 left, making it 38-31.
The Spartans then stopped a third-and-1 by the Wildcats, who had
to punt, and Stanton completed six straight passes in a six-play,
58-yard drive, capping it with a 9-yard TD pass to T.J. Williams
that tied the game with 3:43 left.
Key then intercepted Bacher at the 30 with 2:59 left and State
moved in position for Swenson's field goal.
Bacher completed five of six passes on Northwestern's first
possession, a 71-yard drive capped by Bacher's 5-yard TD pass to
Ross Lane that made it 7-3.
On their next series, with the aid of two pass interference
calls against the Spartans, the Wildcats moved in again, going 74
yards with Bacher hitting Jeff Yarbrough on a 14-yarder to the 2
and then carrying the final couple of yards for the TD early in the
second quarter.
Joel Howells kicked a 30-yard field goal to make it 17-3 on the
next possession. Eric Peterman took a Bacher swing pass, broke two
tackles and raced 47 yards to the Spartans 9 before the drive
bogged down.
An 18-yard halfback option pass for a TD from Brandon Roberson
to Herbert made it 24-3 late in the half. Bacher's 22-yard pass to
Lane gave the Wildcats a 31-3 lead early in the second half.
Stanton completed 27-of-37 for 294 yards. Bacher, who made his
first college start, moving ahead of announced starter Andrew
Brewer, was 15-of-29 for 245 yards. Sutton finished with 172 yards
on 21 carries.
Northwestern linebacker and leading tackler Nick Roach broke his
right leg early in the second half and is likely finished for the
season. He was carted off the field after being hurt while covering
a punt with 12:20 left in the third quarter.