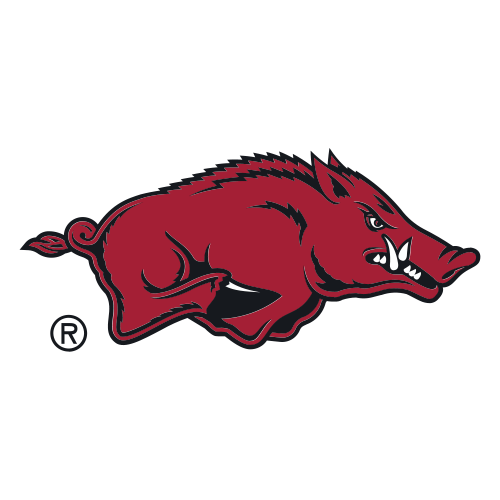 | | 1 | 2 | 3 | 4 | T |
| --- | --- | --- | --- | --- | --- |
| ARK | 7 | 16 | 14 | 7 | 44 |
| ULM | 7 | 0 | 0 | 3 | 10 |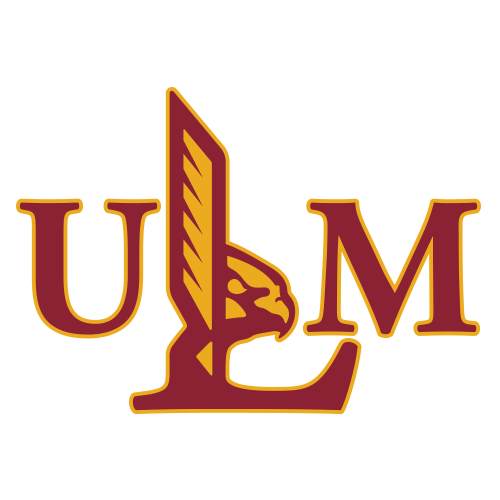 McFadden runs, throws Arkansas past Louisiana-Monroe
LITTLE ROCK, Ark. (AP) -- For the first time in over a month,
Arkansas was losing. The Razorbacks had allowed an early touchdown,
and they looked sluggish against Louisiana-Monroe.
Then a few big plays on special teams helped Arkansas get
started -- and the rout was on.
Darren McFadden accounted for two touchdowns and No. 13 Arkansas
capitalized on a pair of botched punt snaps, then pinned
Louisiana-Monroe deep in its own territory with two punts of its
own in a 44-10 victory Saturday night.
The win was Houston Nutt's 100th coaching victory.
"I think they won the game," Nutt said of the special teams.
"If you look at their mistakes and look how we downed the ball
inside their 1-yard line."
McFadden ran for 129 yards and a touchdown -- and also threw for
a score. Felix Jones rushed for 141 yards and a touchdown for the
Razorbacks (7-1), who had two 100-yard rushers for the third time
in four games.
Louisiana-Monroe (1-7) led 7-0 early after Kinsmon Lancaster
found LaGregory Sapp for a 17-yard touchdown. It was the first time
Arkansas had trailed since a Sept. 23 win over Alabama, but the
deficit was short lived.
The Warhawks' Cody Bauman snapped the ball over his punter's
head twice. The first bad snap went for a 50-yard loss and gave
Arkansas the ball at the 10, leading to Jones' 7-yard touchdown
run. The second resulted in a 35-yard loss and gave the Razorbacks
possession at the 14, and Mitch Mustain's 12-yard touchdown pass to
Marcus Monk made it 14-7.
Later in the first half, Arkansas downed two of Jacob Skinner's
punts inside the 3. After the second, the Razorbacks went ahead
16-7 when Matt Hewitt tackled Calvin Dawson for a safety.
McFadden then lobbed a 9-yard scoring pass to Wes Murphy, and
the Razorbacks weren't threatened again.
"It was fun to throw a touchdown," said McFadden, a star
running back at Arkansas but an occasional quarterback in high
school. "It brought back a lot of memories."
McFadden entered as the Southeastern Conference's leading
rusher, but the Razorbacks have used him at quarterback every now
and then as a recent wrinkle on offense. He usually hands off or
keeps the ball himself from that formation -- he handed to Jones on
his touchdown.
But in the second quarter, McFadden rolled out to his left and
apparently checked off to a secondary option.
"I was supposed to throw the ball to Peyton [Hillis], but he
was covered up," McFadden said. "I was going to just keep it and
run it, then I looked across the back of the end zone. I see Wes
Murphy run across the back of the end zone wide open."
McFadden added an 18-yard scoring run in the third quarter, and
Mustain made it 37-7 with another 12-yard scoring pass to Monk.
Michael Smith added a 3-yard touchdown run in the fourth.
The Razorbacks haven't lost since falling 50-14 to Southern
California in their season opener. Arkansas' seven-game winning
streak is its longest since starting 8-0 in 1998, Nutt's first
season at the helm.
Nutt is 100-63 in 13½ seasons with Murray State, Boise State and
the Razorbacks.
Mustain went 7-of-18 for 71 yards with two early interceptions,
but the freshman improved to 7-0 as a starter. Casey Dick entered
in the second quarter and split time with Mustain at quarterback.
"I think sometimes when a quarterback makes a couple mistakes,
it's good to just kind of sit on the sideline and watch and kind of
get a feel for things -- but we're going to need both of them,"
Nutt said.
The Warhawks lost their seventh straight and were held without a
rushing touchdown for the first time in 17 games, although Dawson
ran for a career-high 128 yards. Lancaster went 14-of-25 for 147
yards with five interceptions -- three by the Razorbacks' Michael
Grant.
The teams combined for nine turnovers -- six by the Warhawks.
"When you give them that many gifts you're going to get your
tail kicked," Louisiana-Monroe coach Charlie Weatherbie said.
"I'd love to play them again without turning it over."
Louisiana-Monroe was considered the home team and counted the
attendance of 55,420 toward its average, but the crowd was
predominantly pro-Arkansas. The Razorbacks are 20-1 at Little
Rock's War Memorial Stadium under Nutt.