| | 1 | 2 | 3 | 4 | T |
| --- | --- | --- | --- | --- | --- |
| MICH | 7 | 7 | 10 | 15 | 39 |
| OSU | 7 | 21 | 7 | 7 | 42 |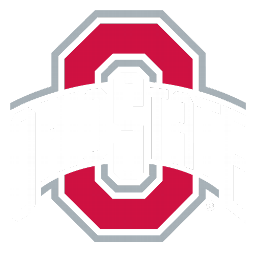 Ohio State streaks past Michigan into BCS title game
COLUMBUS, Ohio (AP) -- Troy Smith and his Ohio State teammates
poured on all the offense they had, and Michigan stayed right on
their heels.
The No. 1 Buckeyes streaked into the national title game all
right, with a dazzling 42-39 win over the Wolverines on Saturday.
Outside The Lines
Experience angles you didn't see during the Michigan-Ohio State telecast. "Outside The Lines" documents the sights and the sounds surrounding the Game of the Century. 9:30 a.m. ET Sunday on ESPN.
And there's No. 2 Michigan, still on their heels.
The Game, replayed for the national title in January?
Could be.
"If this was boxing they'd definitely get a rematch," Ohio State defensive back Brandon Mitchell said.
Smith and the blazing Buckeyes put their speed on display with a
barrage of big plays -- and they needed every one to beat an
inspired Michigan team.
The "Game of the Century," the first 1 vs. 2 matchup in this storied rivalry, was played a day after the death of feisty former Michigan coach Bo Schembechler. The teams couldn't have honored his memory with a better game, although it certainly wasn't the brand of football he and Woody Hayes coached when they battled for a decade.
"There were a lot of good playmakers out there today," Ohio State Coach Jim Tressel said. "It was a fast-break game the whole way."
Battle of unbeatens

Ohio State and Michigan met with both undefeated for the first time since 1975. Meeting results since 1935 (when this series became the final game of the regular season):
Year
UM (rank)
OSU (rank)
Result
2006
11-0 (2)
11-0 (1)
OSU 42-39
1975
8-0-2 (4)
10-0 (1)
OSU 21-14
1973
10-0 (4)
9-0 (1)
Tied 10-10
1970
9-0 (4)
8-0 (5)
OSU 20-9
The Buckeyes (12-0, 8-0) have their first outright Big Ten title since 1984, but they might not have seen the last of Michigan (11-1, 7-1) this season. The Wolverines can still make it to the title game in Arizona if the Bowl Championship Series standings break their way.
"I guarantee if we play, it would be a whole different game," Michigan running back Mike Hart said. "We should have got them the first time around. We didn't. If it doesn't happen, that's our fault."
Two defenses that came in allowing 20 points per game combined were unable to stop each other's attack. It was the second highest-scoring game in the 103-game series, which dates to 1897; the most points scored was 86 in 1902, the fourth meeting, which Michigan won 86-0.
This one was surely more entertaining.
"The national championship was something aside, was something different from this," Smith said. "This is The Ohio State University-Michigan game. It's the biggest game in college football. And today the best team won."
Smith played a near perfect first half and finished 29-for-41 for 316 yards, a third straight magical performance against Michigan that might have just locked up the Heisman Trophy for the senior.
"I would think he clinched the Heisman Trophy, I don't think there'd be any question about that," Tressel said.
While Smith and the Buckeyes twice jumped out to 14-point leads, the Wolverines wouldn't stay down, led by Hart's 142 yards and three touchdowns.
When Smith tossed his fourth touchdown pass -- a 13-yarder to Brian Robiskie with 5:38 left on a drive aided by a Michigan roughing-the-passer penalty -- Ohio State was up 42-31, but the Buckeyes still couldn't rest.
Michigan's misery

Michigan has played in four No. 1 vs. No. 2 games -- all as the No. 2 team -- and lost all four. The 1943 loss came in the first 1 vs. 2 game in history.
Date
Result
11/18/06
Lost to Ohio State, 42-39
9/16/89
Lost to Notre Dame, 19-17
10/19/85
Lost to Iowa, 12-10
10/9/48
Lost to Notre Dame, 35-12
Chad Henne connected with Tyler Ecker for a 16-yard TD and with Steve Breaston on a 2-point conversion to make it 42-39 with 2:16 to go. Michigan's onside kick was caught by Ohio State's Ted Ginn Jr., maybe the biggest of the day for a guy who had eight reception for 104 yards, and all that was left was for Ohio State to run out the clock.
With 22 seconds left the Buckeyes sideline emptied onto the field, and the fans followed from the stands, joining in for a rousing rendition of the alma mater.
On Jan. 8 in Glendale, Ariz., Tressel's Buckeyes will play for the national championship for the second time since the 2002 season. Who they will play will be determined in the next two weeks.
Will it be USC? Florida? What about Notre Dame or Arkansas?
On Saturday, Michigan made quite a good case to be that team.
"Michigan's a great football team everyone saw that, they weren't going to give up because that's the way they're built," Tressel said.
Though that's probably little solace for Michigan coach Lloyd Carr, a Schembechler protege, who has now lost five of six to Tressel and Ohio State.
"We gave up too many big plays," said Carr, who bit his lip and held back tears during his postgame news conference. "Those are mistakes in a game like this, in any game, that will get you beat."
A video tribute to Schembechler, an Ohio State alum, was shown on the scoreboard before kickoff and the crowd of 105,708 responded with a respectful and loud ovation.
"Michigan has lost a coach and patriarch," the public-address announcer read. "The Big Ten has lost a legend and icon. Ohio State has lost an alumnus and friend."
"Win it for Bo!" read a sign held aloft by a Wolverines fan.
"It was definitely difficult for us," Henne said. "Coach Carr loves him dearly and so do we. .. It's sad to see him go. We dearly miss him. We tried to fight for him today."
Schembechler's death tempered some of the animosity that usually goes with this rivalry -- but not the intensity.
Hart plowed in from a yard out on third-and-goal on the second play of the fourth quarter to cut the Ohio State lead to 35-31 after Ohio State fumbled the ball away at its own 9 with a high snap.
INSTANT CLASSIC

ESPN Classic will air Michigan at Ohio State on Wednesday at 9 p.m. ET as an Instant Classic.

Only the Buckeyes could stop the Buckeyes on this day. Ohio State turned the ball over three times, but gouged Michigan's defense -- a unit that was allowing 231 yards a game- for 503 yards. Chris Wells had a 52-yard touchdown run in the second quarter. Antonio Pittman broke one for 56 yards in the third to make it 35-24.
The anticipation for this showdown of unbeatens had been building for more than a month, when it became apparent that only a huge upset would keep the Big Ten rivals from entering the game with perfect records for first time since 1973.
For the Buckeyes, who've been No. 1 all season, it was the second time this season they beat the No. 2 team -- and with Smith leading the way. Smith has been the Heisman front-runner since September, when he led Ohio State to 24-7 victory at No. 2 Texas.
The offenses started fast, each scoring on its opening drive and doing it by going to the air. Mario Manningham, who missed three games with knee surgery, showed he was back in shape with three receptions for 58 yards that helped set up Hart's easy 1-yard TD run.
Smith responded by going 9-for-11 for 68 yards, capping the drive with a 1-yard TD pass to Roy Hall.
"I thought it would be a low-scoring game," said Michigan's star defensive end LaMarr Woodley, who couldn't add to his team-high 11 sacks. "It kind of shocked everybody."
Smith tacked on his second TD pass with a deep strike off play-action down the middle to Ginn from 39 yards out to make it 21-7. For a moment, it looked as if the Buckeyes were primed to pull away.
No way.
And now the question is: Should they play it again?
"That is really not up to us," Ginn said. "Today, it was just two really great teams giving it everything they could to win."