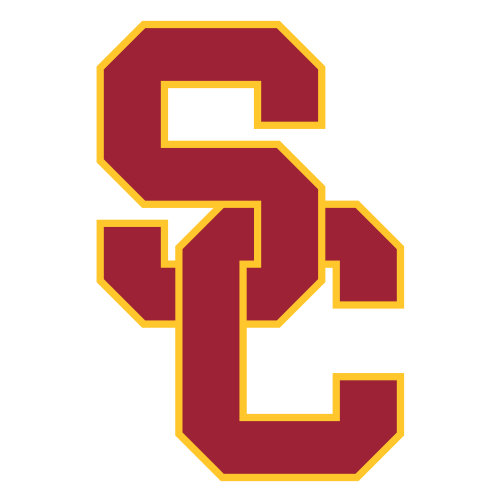 | | 1 | 2 | 3 | 4 | T |
| --- | --- | --- | --- | --- | --- |
| USC | 3 | 0 | 16 | 13 | 32 |
| MICH | 0 | 3 | 0 | 15 | 18 |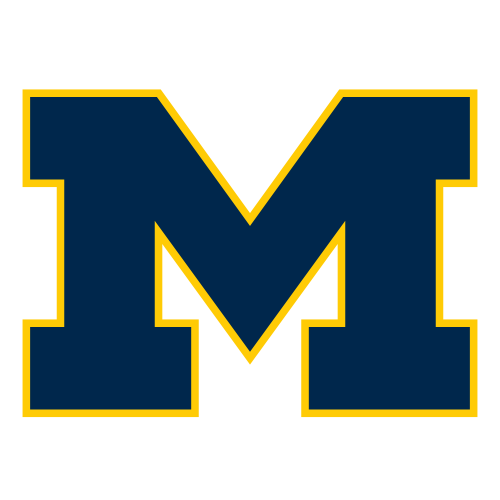 Jarrett, Booty lead Trojans in drilling of Michigan in Rose Bowl
PASADENA, Calif. (AP) -- Even before his uniform had come off, Dwayne Jarrett's teammates were lobbying him to wear it one more year.
After the day he had in the Rose Bowl, it was easy to see why.
Jarrett, the sensational Southern California junior, caught 11 passes for 205 yards and two touchdowns to help the eighth-ranked Trojans finish their season with a statement Monday in a 32-18 romp over Michigan.
It was an all-encompassing blowout over a solid, third-ranked Michigan squad that positioned USC (11-2) as maybe The Team to watch next season.
And that's even if Jarrett takes the bucks and heads to the NFL.
"I said to him, `One more year, man. We've got to do this again next year," quarterback John David Booty said. "He's got to do what's best for him and his family, but he definitely knows that I want him back here. After a performance like this tonight, it's going to be tough to keep him out of the league."
Booty was no slouch, either. He threw for 391 yards and four scores to land himself on the early short list of next season's Heisman favorites. Jarrett would be there if he decides to return. Meanwhile, linebacker Brian Cushing had 2 1/2 sacks and defensive end Lawrence Jackson came up with two turnovers on a day when the Trojans must have been thinking about next season, to say nothing of the opportunity it squandered in the one that just ended.
This convincing victory came a month after a 13-9 loss to UCLA in this stadium wrecked their chances for another shot at the national title.
"Our guys know that wasn't us," coach Pete Carroll said. "That was the single game out of the last 65 that stood out because it was so different and unusual. So we put it behind us. This was an opportunity to kickstart what's going on for this football team for the future. I think we captured the night. We captured the opportunity."
With most of USC's star underclassmen coming back, Jarrett said he'll sit down with his family to discuss his future. If this was his last college game, it was quite a finale.
His 62-yard touchdown behind All-American cornerback Leon Hall put USC ahead 25-11 early in the fourth and showed just how good the 6-foot-5 pass catcher can be.
For icing, Jarrett outjumped a pair of Michigan defenders for a 29-yard gain midway through the fourth quarter. A few plays later, Booty threw his fourth touchdown pass -- this one to senior Steve Smith, who finished with seven catches for 108 yards.
"He was as advertised," Hall said, referring to Jarrett. "He's a playmaker. We saw it on film, and we saw it today."
Joining Hall on the losing end were Chad Henne, Mike Hart and big group of Michigan juniors who also should be a force next season.
They came in wondering if maybe they hadn't gotten a raw deal by being left out of the national title game after a back-and-forth 42-39 loss to Ohio State in the wake of Bo Schembechler's death.
But these Wolverines didn't look as good as the ones who lost that heartbreaker in November. And they hardly looked like champions.
"I don't want to compare teams," coach Lloyd Carr said when asked how USC looked next to Ohio State. "I said going into this game, USC is the best defensive team we've played, and there's no doubt in my mind that they are."
Henne didn't get the Wolverines past the USC 20 until they had fallen behind 19-3. When Michigan finally did reach the end zone to cut its deficit to 19-11, the Trojans came right back with Jarrett's long touchdown.
Carr's team lost its fourth straight bowl game and ended the season on a two-game losing streak for the third consecutive year. Granted, there was nothing riding on this game between arguably the two best teams that weren't playing for the BCS championship. Then again, getting stomped like that can make for a tough offseason.
"I think it mattered a lot," Carr said. "They're tremendously disappointed because they wanted to win. Anybody that thinks this game doesn't mean a lot doesn't know much about this game."
The first half was something only Schembechler could have loved -- a 3-3 stalemate that wasn't nearly as interesting as watching the colors change on the San Gabriel Mountains.
USC took control early in the third quarter when, after three straight handoffs to Hart, the Wolverines tried a screen pass that Henne threw into a crowd, only to see it land in the hands of Jackson.
Thus began a string with Booty throwing on nine straight plays, including four consecutive completions that led to the game's first touchdown and a 10-3 lead.
After a three-and-out, Booty moved the Trojans 70 yards, capping it with a 22-yard pass to Jarrett, who easily made the catch over Morgan Trent and celebrated by pretending he was shooting hoops.
Cushing got another sack and Jackson recovered the ensuing fumble on the next drive, which led to a field goal and 19-3 lead.
From there, the teams went back and forth, giving Jarrett the chance to pad some stats and impress the NFL scouts, who were certainly watching him fashion a successful finish to a frustrating and injury-plagued year.
"We've been working so hard all week to get this thing right," Jarrett said. "We wanted to go out on a good note, and we came out and performed well."
It was a splendid ending to what has been a difficult month and year for the Trojans, who were denied a spot in their third straight BCS title game because of the loss to UCLA.
Still, the Trojans and the Wolverines spent the week talking about how happy they were to be in the Rose Bowl, even though the game was relegated to little more than exhibition status. That's because the only game that matters will feature Ohio State and Florida next week in Glendale, Ariz.
All USC could do was come out and play its best, and it did. That was more than Michigan could say.
Henne finished with good numbers -- 26-for-41 for 309 yards -- but most of them came after the game was out of hand. He also got sacked six times. Hart finished with 47 yards, the first time he's been held under 90 all year. Steve Breaston had seven catches for 115 yards and a late 41-yard score from Henne.
None, however, did much when it really mattered.
"We have this feeling about who we are and what we're all about as we start next year's preparation," Carroll said. "We've taken a great step for the future, and it's a very powerful statement for our program."