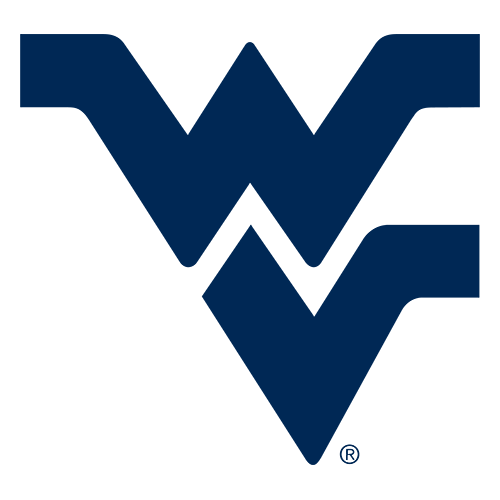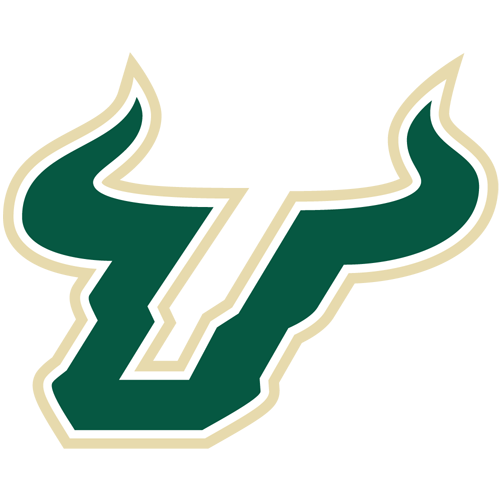 Bulls repeat feat, knock off sloppy Mountaineers
TAMPA, Fla. (AP) -- Hundreds of jubilant students vaulted from a wall behind the north end zone, ignoring the public address announcer's plea to celebrate in the stands rather than storm the field.
No. 18 South Florida is not only basking in the national spotlight, the Bulls are thriving in it.
"It doesn't get much better than this," USF safety Nate Allen said after Friday night's 21-13 upset of No. 5 West Virginia. "It's a great feeling. Words can't describe it."
Matt Grothe upstaged West Virginia stars Pat White and Steve Slaton for the second straight year, and rapidly rising USF proved last year's victory over the Mountaineers in Morgantown was anything but a fluke.
Grothe scrambled to avoid a sack before throwing a 55-yard touchdown pass to Carlton Mitchell, and Ben Moffitt returned one of his two interceptions 26 yards for a TD to lead a stellar defensive performance in the Big East opener.
"It's a huge statement win," Moffitt said. "It's something we've got to do to put this program where it's supposed to go."
West Virginia (4-1, 0-1) averaged 357 yards rushing in its first four games, but only managed 188 on the ground after surprisingly opening the game throwing on seven of its first 11 offensive plays.
The Mountaineers lost White late in the second quarter after the junior quarterback took a helmet to his right thigh on a running play. He limped off the field and remained on the sideline, but did not return.
"He couldn't get it loose," West Virginia coach Rich Rodriguez said, adding that's he not sure if White will be able to play next week at Syracuse.
Slaton, the other half of West Virginia's explosive tandem, was held to 54 yards rushing on 13 carries and fumbled twice. The running back also had a poorly thrown pass glance off him and wind up in the hands of Moffitt for the linebacker's second interception -- and the Mountaineers' sixth turnover.
White's backup, Jarrett Brown, threw a 9-yard TD pass to Darius Reynaud to trim West Virginia's deficit to 21-13 with 5:45 remaining. Brown had the Mountaineers on the move again when USF (4-0, 1-0) held them on downs at the Bulls 40 in the final minute.
"The guys seemed focused. For whatever reason we just did not move the ball well," Rodriguez said. "We're not going to point any fingers. We've got to start playing at a high level again."
The victory before a record crowd for a USF home game (67,018) figures to propel the Bulls to unprecedented heights for a program that has only been in existence for 11 seasons. They moved up to the Football Bowl Subdivision, formerly known as Division I-A, in 2001 and entered the Top 25 for the first time two weeks ago.
"It's a big win for everybody around here," USF coach Jim Leavitt said as he waved his left arm toward the on-field celebration. "Pretty neat stuff."
Although many will view the result as an upset, USF is not a stranger to taking down ranked opponents.
The Bulls upset Louisville at home two years ago and knocked West Virginia out of contention for a BCS bowl berth with a 24-19 upset at Morgantown last November. They moved to the brink of cracking the Top 25 for the first time with a 26-23 overtime victory at Auburn earlier this month.
In the days leading up to the much-anticipated conference showdown, Rodriguez and his Mountaineers played down redemption as extra motivation, saying their focus was solely on playing better than a year ago.
It didn't happen.
In the first half alone, USF forced three fumbles -- two by Slaton -- and defensive end Jarriett Buie hit White as he released the pass that Moffitt intercepted with a clear path to the end zone.
The Mountaineers also hurt themselves with other costly mistakes, including a bad snap that contributed to Slaton's second fumble and another errant snap that sailed over Brown's head and forced West Virginia to settle for a field goal that trimmed their deficit to 14-3 just before the half.
South Florida might have put the game away much earlier if not for four turnovers -- two fumbles and two interceptions -- of its own in the opening half.
White limped off the field with 1:49 remaining in the second quarter after being tackled after an 18-yard run to the USF 17. He completed 12 of 18 passes for 100 yards and was intercepted once.
An even more dangerous threat to run, White gained 36 yards rushing on nine attempts.
Grothe was 9-of-17 for 120 yards and two interceptions. He and Jamar Taylor, who scored on a 19-yard run to make it 21-3 in the third quarter, led USF in rushing with 48 yards apiece.
"It's a good win for us but I don't want to get ahead of myself. I really don't," said Leavitt, who had already turned his focus to next week's opponent, Florida Atlantic. "We've got to improve in a lot of ways. I just want to focus in on trying to get ready for FAU."