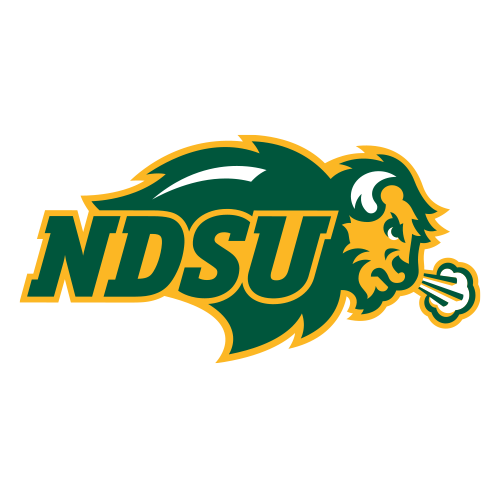 | | 1 | 2 | 3 | 4 | T |
| --- | --- | --- | --- | --- | --- |
| NDSU | 14 | 3 | 0 | 10 | 27 |
| MINN | 7 | 7 | 7 | 0 | 21 |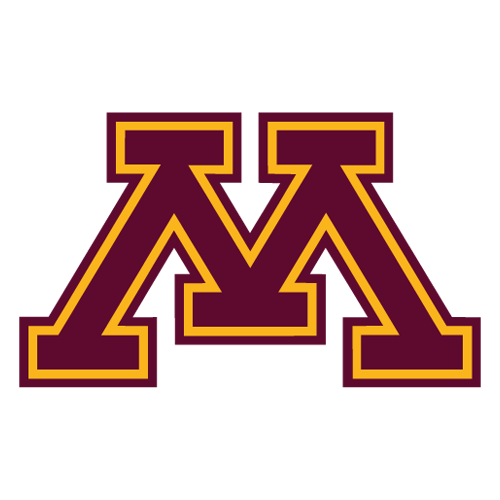 Roehl's school-best 263 rushing yards help Bison avenge '06 loss
MINNEAPOLIS (AP) -- As the clock ticked toward zero, more than 30,000 North Dakota State fans roared their approval inside the Metrodome.
The final score read: North Dakota State 27, Minnesota 21.
It was an emphatic statement that the NDSU's oft-questioned move from Division II to Division I was the right one.
"Today didn't happen by chance," said coach Craig Bohl, who was hired five years ago to shepherd the Bison up to the division formerly called I-AA. "This was no fluke."
It's hard to argue with him now.
North Dakota State nearly pulled off a shocker here last season, when Minnesota had to block a field goal try on the final play to preserve a 10-9 victory.
The Bison dominated that game and were even more overpowering this time around, rushing for nearly 400 yards while manhandling their big brothers from the Big Ten.
"Any time you win over a Big Ten team, it's a statement," Bohl said. "Certainly a lot of people felt like we had the short end of the stick as far as our resources."
Tyler Roehl rushed for a school record 263 yards and a touchdown and NDSU (7-0) extended the nation's longest winning streak in Division I to 11 games.
After last year's close loss, most of the Bison faithful left the Metrodome pleasantly surprised by how competitive their team was. They returned this year fully confident that they could beat the Gophers, and that's exactly what happened.
"This was not an easy game, but it was a predetermined plan that started five years ago," said Bohl, who is sure to be a hot candidate for any coaching vacancies in the offseason, including a possible opening at Nebraska, his alma mater.
Shawn Bibeau, whose kick was blocked at the end of regulation last year, kicked two field goals and Steve Walker passed for 191 yards and two touchdowns for North Dakota State, which notched its second win of the year over a team from the Football Bowl Subdivision. The Bison beat Central Michigan on Sept. 22.
The Gophers (1-7) hit a low point in what has been a miserable first season under first-year head coach Tim Brewster, giving up 585 total yards and squandering several chances down the stretch.
Minnesota appeared to have a chance to take the ball and win the game when North Dakota State line up to punt with 1:48 left. But Dom Barber ran into punter Mike Dragosavich to give the Bison a first down and seal the game.
"I think this is probably the worst of our losses, just morale-wise," Gophers quarterback Adam Weber said. "You expect to win. They're a good football team, but when you're a Division-I program and you're in the Big Ten, you have to win these types of games."
In the final year of their transition from Division II to the Football Championship Subdivision, the Bison were treating this game like their Super Bowl.
They have 33 players from Minnesota on their roster, some of whom felt slighted when they weren't offered scholarships by the only Division I school in their home state, and won't be eligible to make the playoffs until next season.
"So much went into that game, so much talk all week," said offensive tackle Nate Safe, a senior from Cannon Falls. "A lot of guys from Minnesota, we couldn't ask for anything better."
It can't get much worse for the Gophers, who were completely outclassed by a team with 22 fewer scholarships that hails from tiny Fargo, N.D., three hours west on Interstate 94.
Weber threw for 162 yards and a touchdown and rushed for 44 more yards for the Gophers, but he threw a costly interception in the fourth quarter after the Gophers fell behind 24-21 on Walker's 7-yard TD pass to Thor Brown.
Duane Bennett had three catches for 71 yards and a touchdown for the Gophers, whose porous defense gave up 394 yards rushing.
Roehl, a 228-pound wrecking ball, bulldozed his way through arm tackles and showed impressive speed in racking up 200 yards rushing on just nine carries -- in the first half.
"They're a Big Ten school with big-time athletes," Roehl said. "We don't have the playoffs. We kind of took it our 'Big Game' of the year."
The loss means there will be no postseason for the Gophers, either. Minnesota will miss a bowl game for the first time since 2001.
"I've been to 16 bowl games as a player and as a coach," Brewster said earlier this week. "Going to a bowl game does not excite me. Playing in a championship bowl game excites the heck out of me."
After Saturday's embarrassment, it's clear the Gophers have a long way to go.