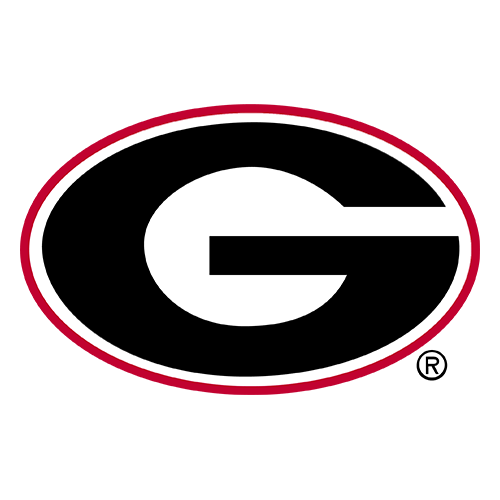 | | 1 | 2 | 3 | 4 | T |
| --- | --- | --- | --- | --- | --- |
| UGA | 14 | 7 | 7 | 14 | 42 |
| FLA | 7 | 10 | 7 | 6 | 30 |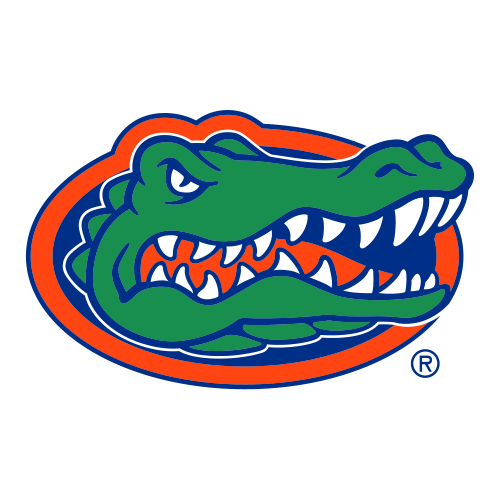 Georgia upsets Florida for just third win in last 18 meetings
JACKSONVILLE, Fla. (AP) -- Knowshon Moreno leapt into the end zone and was quickly surrounded by all his Georgia teammates -- yes, all of them.
Gators Chomped

width=90>

height=80 align=right alt="Florida Gators">

color="#666666">

Georgia's 42-30 victory over Florida on Saturday was only the fifth time a team has scored 40 points on the Gators defense since Florida lost the national championship 62-24 to Nebraska in the 1996 Fiesta Bowl.

Date, Opp.

Pts

Result

'00 at Miss. St.

47

Lost

'07 vs. Georgia

42

Lost

'05 vs. Vanderbilt

42

Won

'02 vs. Miami

41

Lost

'99 vs. Alabama

40

Lost
Answering coach Mark Richt's pregame challenge, about 70 players rushed from the Georgia sideline following Moreno's first-quarter touchdown, jumping up and down and celebrating wildly. Florida just watched, stunned by the brazen Bulldogs.
An even bigger party unfolded a few hours later.
Moreno ran for a career-high 188 yards and three scores, Stafford threw three touchdown passes and Georgia (No. 18 BCS, No. 20 AP) upset the Gators (No. 11 BCS, No. 9 AP) 42-30 on Saturday in a game filled with big plays and momentum shifts.
"I can't tell you how much fun it was in the locker room and I wish everybody could have seen it," Richt said.
The Bulldogs (6-2, 4-2 Southeastern Conference) sacked Heisman Trophy hopeful Tim Tebow six times and contained the Gators' high-scoring offense most of the game. The result was a rare victory for Georgia in one of the South's most heated rivalries.
Florida (5-3, 3-3) had dominated the series since 1990, winning 15 of the last 17 meetings and eight of nine. Georgia turned it around Saturday, taking advantage of Tebow's bruised non-throwing shoulder and Florida's porous defense.
Richt set the tone before the game.
Richt, who had been 1-5 against the Gators in the "World's Largest Outdoor Cocktail Party," uncharacteristically orchestrated an on-field celebration earlier in the week to follow his team's first touchdown.
"I told them if they didn't get a celebration penalty after our first score, all of them would be doing early morning runs," said Richt, who chastised his players two weeks ago for jumping on Vanderbilt's midfield logo following a 20-17 victory. "I wanted to make sure we left this game with our hearts on the field."
They also left the Gators heartbroken.
Tebow fought back tears during his postgame news conference.
"It hurts a lot," said Tebow, who was 14-of-22 passing for 236 yards and a touchdown. "We were in control of getting to Atlanta. We were focused, we thought we would bounce back from the two losses and we were playing well. We thought that was a game we should have won. Any time you lose to a rival it's tough."
Georgia still doesn't control its path in the SEC East race, but the Gators would need even more help to win the division.
The Florida-Georgia series has been intense over the years, and the Bulldogs have been on the losing end way too often for Richt, his players and the Georgia faithful.
The mass celebration following Moreno's first TD run drew two unsportsmanlike conduct penalties and forced the Bulldogs to kick off from the 8-yard line. It also drew the ire of Florida players.
"I think it was real disrespectful," linebacker Brandon Spikes said. "It got the crowd into it and we were kind of shocked to see the whole team rush on the field. I just feel like it was a big disrespect. No class.
"It was fake juice and they kind of fed off it and it got them going. But it was still disrespectful."
Florida coach Urban Meyer huddled his players on the sideline and had them jumping up and down and vowing to get even. They scored on the ensuing possession, but emotion only carried the Gators so far.
It couldn't overcome another poor defensive performance.
The defending national champions were exposed in losses to LSU and Auburn, and Kentucky's Andre' Woodson picked them apart in a close game last week.
Georgia was even better.
"We just didn't stop the run," safety Tony Joiner said. "We played lousy up front, including myself in the box."
Moreno did most of the damage, picking up yards inside and out, breaking tackles and outrunning defenders right and left. Stafford took advantage, using play-action passes.
"We ran the ball well, and when we had to throw the ball, we threw the ball well," said Moreno, who had a career-high 33 carries.
The Bulldogs sealed the victory when Tebow fumbled a snap with 2:23 remaining. The turnover set off a raucous celebration on the sideline, then at midfield and again in the same end zone as the first one.
Georgia finished with its most points in the series since a 44-0 win in 1982.
Florida's offense wasn't as effective as usual. Tebow injured his shoulder last week and was clearly favoring it Saturday. He ran very little in the first half, and the Gators just weren't the same.
Percy Harvin picked up the slack, running for 97 yards and catching two passes for 41 yards. But a fumble by Kestahn Moore and another fumbled snap by Moore helped Georgia build an early lead.
Moreno and Stafford never let the Bulldogs relinquish it.
Stafford was 11-of-18 for 217 yards with an interception that was returned for a touchdown early. He rebounded with an 84-yard strike to Mohamed Massaquoi that made it 14-7. Then he flipped a 1-yarder in the flat to Brannan Southerland to make it 28-17 early in the second half. Stafford's 53-yarder to Mikey Henderson was a big dagger, making it 35-24 with about 11 minutes remaining.
"We came out and played with emotion," Georgia center Fernando Valasco said. "I'm not saying we haven't been playing with emotion in the past, but there was a different feeling for this game. Everyone wanted to beat Florida and we worked hard for two weeks to get to this point."