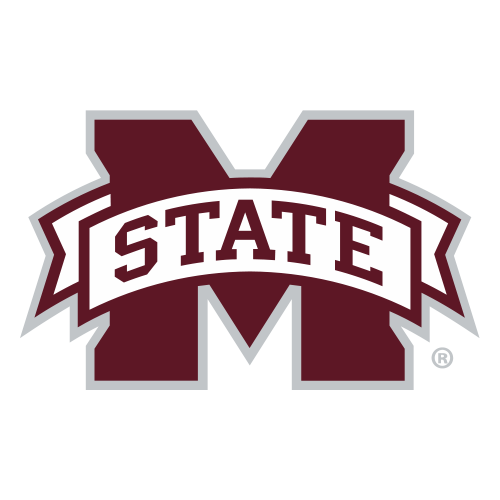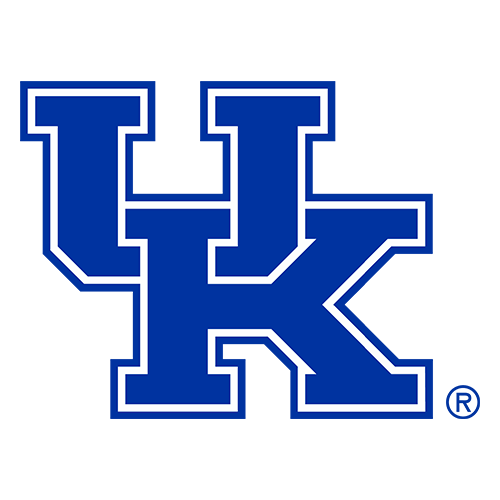 Upstart Bulldogs dump Kentucky; one win shy of bowl eligibility
LEXINGTON, Ky. (AP) -- Two weeks after playing giant killer, No. 14 Kentucky and its high-powered offense took a giant tumble.
The Wildcats lost a season-high six turnovers -- all in the second half -- and Mississippi State pulled off a 31-14 upset on Saturday.
Kentucky coach Rich Brooks called it an "all systems failure," one that will likely knock the Wildcats out of the SEC title race and quarterback Andre' Woodson out of the Heisman hunt.
"It just seemed like everything that we could do wrong we did today," Brooks said. "Whenever the ball went on the ground for them, it always bounced back to them. Or we weren't flying around enough to make it come to us."
Kentucky (6-3, 2-3 Southeastern Conference) has lost two straight since knocking off No. 1 LSU in triple overtime. A loss to Florida last week dashed any hopes the Wildcats had of being part of the national championship picture and the homecoming loss to the Bulldogs means the SEC East title will probably be out of their reach, too.
"We were definitely beaten physically," Woodson said. "The whole week we knew the game plan and, when it came down to it, Mississippi State outplayed us."
A year after the Wildcats turned their season around with a victory in Starkville, the Bulldogs (5-4, 2-3) returned the favor in Lexington to put themselves one win away from bowl eligibility.
"A metamorphosis goes on as the season progresses within every football team, positively or negatively," Mississippi State coach Sylvester Croom said. "You're never the same at the finish as when you started. You're either getting better or you're getting worse, and we're getting better."
Croom led Mississippi State to its third road win this year, including an upset last month at Auburn. The Bulldogs hadn't won three road games since 2000, the last time they reached a bowl game.
Freshman quarterback Wesley Carroll threw for 152 yards and two touchdowns, doubling his career total for the Bulldogs. Christian Ducre rushed for a career-high 119 yards, and his 34-yard TD run in the fourth quarter was the Bulldogs' longest running play of the year.
By the end of the game, the Bulldogs seemed to get better while the Wildcats wore down.
"That started in the first half because we were pounding them then," Ducre said. "In the second half, we just finished off what we started."
Among Kentucky's six second-half turnovers were two huge ones on special teams.
Alfonso Smith fumbled the opening kickoff of the half, setting up a 31-yard field goal by Mississippi State's Adam Carlson.
Kentucky punter Tim Masthay dropped the ball while trying to compensate for a high snap by running toward the first-down marker. The fumble set up Anthony Dixon's 1-yard TD that put the Bulldogs up 24-7.
Woodson and receiver Steve Johnson answered with a dazzling scoring play. Faced with fourth-and-8, Woodson threw an arching 37-yard pass to the end zone, and Johnson leapt over a defender to bring it in.
It was Johnson's second TD reception of the game and team-leading eighth of the year.
That was one of the few highlights for the Wildcats. One week after throwing for 415 yards and five TDs, Woodson wasn't nearly as sharp.
He completed 24 of 42 passes for 230 yards, but was sacked three times and threw several ugly passes. Among them was a wobbler that was tipped before Keith Fitzhugh grabbed it for the first interception.
"The key to winning this game was getting that quarterback out of rhythm, making him try to hit his checkdowns and not being able to see downfield," Mississippi State defensive end Titus Brown said.
The Bulldogs drove 80 yards on their first possession to take a 7-0 lead on Carroll's 11-yard pass to Jason Husband.
"I think it was a little bit of a warning shot to them that we were able to take the ball and move it down the field like that," Croom said.
Woodson tied with an 18-yard touchdown pass to Johnson but Carroll led Mississippi State back down the field on its next possession. On fourth-and-goal from the 1, Carroll found Dixon wide open in the corner of the end zone for a 14-7 lead.
"The tempo wasn't really there today," Kentucky receiver DeMoreo Ford said. "We tried to encourage each other and be positive, but it just seemed like Mississippi State was hungrier than we were."