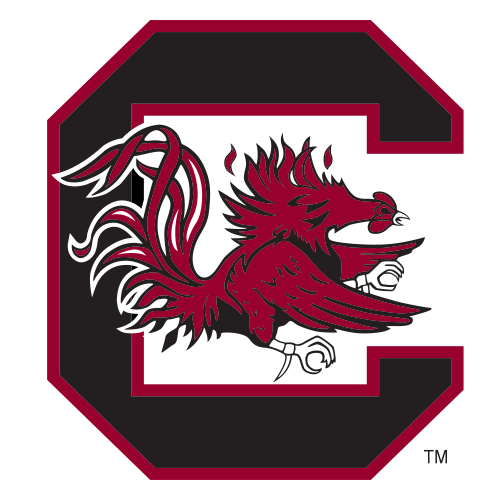 | | 1 | 2 | 3 | 4 | OT | T |
| --- | --- | --- | --- | --- | --- | --- |
| SC | 0 | 0 | 14 | 10 | 0 | 24 |
| TENN | 7 | 14 | 0 | 3 | 3 | 27 |

Tying, OT field goals help Vols slip by Gamecocks
KNOXVILLE, Tenn. (AP) -- Before playing South Carolina, Phillip Fulmer talked to his Tennessee Volunteers about the grim reaper being at his door. A cartoon on the front page of the local newspaper on Saturday showed that scene.
"They didn't know whether to laugh at first or not," Fulmer said. "They finally broke up, and it just broke the ice for them."
All those calling for a new coach at Tennessee will have to quiet down for a while. Fulmer has the Vols in position to play for a conference title again.
Daniel Lincoln kicked a game-tying 48-yard field goal with five second left, then provided the only points in overtime, and Tennessee recovered after blowing a big lead to beat No. 16 South Carolina 27-24 Saturday night.
Fulmer said it helps to keep things light.
"I think somebody said on television the next thing we had to look forward to was signing day and the draft. I mean that's stupid. That's stupid stuff. That's someone who doesn't have any idea what Tennessee football is about," Fulmer said.
The victory, coupled with Georgia's win over Florida earlier Saturday, puts the Volunteers (5-3, 3-2) back atop the Southeastern Conference's Eastern Division. The Vols are tied with Georgia but hold the head-to-head tiebreaker after beating the Bulldogs earlier this month.
Lincoln got two chances to force overtime. He hooked a 43-yarder wide left, but a false start penalty on the Vols gave him another chance. This time, Lincoln sent the 48-yarder through to tie the game at 24.
Then he gave the Vols the lead with a 27-yarder in overtime.
Ryan Succop, who gave South Carolina (No. 15 AP) its only lead of the game at 24-21 with 1:24 left with a 49-yard field goal, was wide right on a 40-yarder on fourth-and-8 with the chance to send it into a second overtime.
"I thought that was going to do it, but you have to give a lot of credit to Tennessee," Succop said.
Steve Spurrier came in with his Gamecocks (6-3, 3-3) in charge of the East and needing to win out for South Carolina to become the first team other than Tennessee, Florida or Georgia to win the East.
"It was a good game for television but not for us," Spurrier said. "We had our chances, but we weren't good enough to win."
Fans filled talk radio shows calling for Fulmer's firing after the Vols were embarrassed in a 41-17 loss to Alabama last week. Fulmer's in his 16th season at Tennessee, but his last SEC title was in 1998, when the Vols also won the national championship. Their last SEC East title was 2004.
The Vols have been good, but that's not good enough for many in Knoxville.
"It's not his fault," Vols receiver Josh Briscoe said. "We take it personally."
Georgia gave the Volunteers a fresh opportunity in the SEC East before they took the field Saturday night and Fulmer's guys came through -- after blowing a 21-0 halftime lead.
"It just matches this football season perfectly," Tennessee linebacker Ryan Karl. "It's something we've got to fight through."
South Carolina came in looking for its best start since 2001. But two of its four turnovers came in the final 6:52 of regulation. Spurrier threw his headset to the turf in disgust after Blake Mitchell, who came off the bench in relief of Chris Smelley, overthrew Kenny McKinley on third down.
That forced the Gamcocks to settle for Succop's field goal.
Tennessee gained only 70 yards in the second half, but got a huge lift from LaMarcus Coker on special teams after South Carolina took the lead. He took the kickoff up the right sideline to the 31, stopped and went back across the field to the left to set up a struggling Erik Ainge at the 47.
It didn't help much.
Three plays later, Caspser Brinkley sacked Ainge after the Vols used their last timeout. Ainge spiked the ball to stop the clock with nine seconds left.
Lincoln came in and made the longest kick of his career when it counted most.
South Carolina chose to start on defense in overtime, and the Gamecocks held Tennessee to Lincoln's field goal.
But Mitchell bobbled the snap on the Gamecocks' first play, and his pass to Cory Boyd resulted in a 5-yard loss. He found Freddie Brown for a short pass, then Mitchell overthrew McKinley in the left corner of the end zone.
"We showed we can come back tonight," Mitchell said. "We just have to do it again."
South Carolina outgained Tennessee 501-317 and held the ball for more than 36 minutes. Boyd finished with 20 carries for 160 yards and a 29-yard touchdown run.
Mitchell was 31-of-45 for 288 yards, and he ran for a TD and threw for another, an 8-yarder to McKinley that tied it at 21 in the fourth quarter.
Arian Foster and Montario Hardesty each ran for touchdowns, and Ainge threw for a TD and 216 yards on a night where he bounced a handful of passes and overthrew others.