| | 1 | 2 | 3 | 4 | T |
| --- | --- | --- | --- | --- | --- |
| ILL | 14 | 7 | 7 | 0 | 28 |
| OSU | 14 | 0 | 7 | 0 | 21 |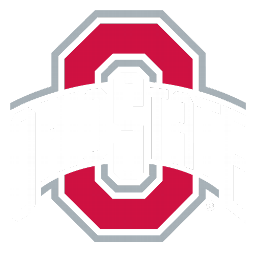 Illinois shocks top-ranked Ohio State in Columbus
COLUMBUS, Ohio (AP) -- In this season of upsets, top-ranked Ohio State was the latest to fall.
Juice Williams provided the big plays on the ground and through the air, spurring Illinois to a stunning 28-21 victory on Saturday night and throwing open the national title race for a bunch of teams that needed the Buckeyes to lose.
Firsts And Lasts
width=90>

height=80 align=right alt="Illinois">

color="#666666">
Illinois' 28-21 victory over No. 1 Ohio State was big for the following reasons:
• Ends Ohio State's Big Ten-record 20-game winning streak.
• Ends Ohio State's school-record 28-game regular season win streak.
• Illinois' first win vs. a No. 1 team since 1956.
• Illinois' first-ever win vs. a
No. 1 team on road.
• Illinois is first team to rush for over 200 yards vs. Ohio State since 2001.
"I know 'shock the world' is overused," Illini linebacker J Leman said. "It is pretty shocking to most people, but not to the guys in the locker room."
It was the first time Illinois (8-3, 5-2 Big Ten) had beaten a No. 1 since 1956, and the first time it had done it away from home. The defeat also ended a record streak of 20 Big Ten wins in a row by Ohio State (10-1, 6-1).
"This is a game I'll remember for the rest of my life," Ohio State offensive tackle Kirk Barton said. "This is disappointing."
Williams, criticized at times because of his errant passing, tossed four touchdown passes. On the Illini's last drive, Williams used his legs to keep the ball away from the Buckeyes, running for three first downs and burning up the final 8:09.
Williams finished 12-of-22 passing for 140 yards and carried 16 times for 70 yards.
The Buckeyes, who were in first-place in the BCS standings and two victories away from a second consecutive trip to the national title game, became the second No. 1 to lose this season. Only Kansas and Hawaii remained unbeaten in major college football, but both played later Saturday night.
All those who doubted the Buckeyes because of what they called a weak schedule must feel vindicated.
Who will be No. 1 now? Maybe, LSU -- again. The Tigers lost as the top-ranked team to Kentucky earlier in the season. Count Oregon, Oklahoma, Missouri and even West Virginia among the others happy to see the Buckeyes get beat. All now have a better chance at reaching the national title game, thanks to coach Ron Zook's Illini.
The Illini rushed for 260 yards against an Ohio State defense that came in allowing just 65 yards on the ground per game. Rashard Mendenhall set an Illinois season record while rushing for 88 yards on 26 carries.
The defeat crippled Ohio State's dreams of a national championship and knocked the Buckeyes into a tie for the top spot in the Big Ten because of Michigan's earlier loss to Wisconsin.
Not since Nov. 14, 1959, had Michigan and Ohio State both lost the week before their annual year-end grudge match, which once again this season will decide the champion.
"We don't have time to put our heads down," Buckeyes linebacker James Laurinaitis said.
Marcus Thomas' interception gave Illinois the ball with 8:09 left at its own 24. And Ohio State would never get it back.
The Illini lined up to punt on a fourth-and-inches at their own 34 with 6:53 left, but Buckeyes coach Jim Tressel called timeout and Zook reconsidered after being prodded by his quarterback.
How The Mighty Fall

width=90>

height=80 align=right alt="Ohio State">

color="#666666">

An unranked team has beaten a top-5 team nine times this season. Since the AP poll began in 1936, there had never been more than eight wins by unranked teams over top-5 teams in a year when at least 20 teams were ranked. The only time there were more than eight such upsets was 1967 -- one of seven seasons in which only 10 teams were ranked in the AP poll.

Date

Top-5 team

Lost to

Nov. 10

No. 1
Ohio St.

Illinois

Nov. 3

No. 2 BC

FSU

Oct. 18

No. 2 USF

Rutgers

Oct. 13

No. 2 Cal

Oregon St.

Oct. 6

No. 2 USC

Stanford

Oct. 6

No. 5 Wisconsin

Illinois

Sept. 29

No. 3 Oklahoma

Colorado

Sept. 29

No. 4 Florida

Auburn

Sept. 1

No. 5 Michigan

Appalachian St.
"I will get it," Zook said the sophomore quarterback told him. "You better get it," the coach said he told Williams.
Williams sneaked for the first down and twice more he converted third-and-long on quarterback draws.
Tressel said of the timeout, "I'd like to have that one back."
After the game, while Illinois players flooded the field to celebrate at midfield. The two teams got into a small skirmish with some shoving and a couple of punches thrown before order was restored.
Ohio State's Todd Boeckman had his worst game in his first year as a starter. He completed 13 of 23 passes for 156 yards with three interceptions. Thomas had one pick and forced another in the Illinois end zone in the third quarter by tipping it to teammate Antonio Steele.
The Illini built the lead to 28-14 with a drive that was manufactured around the running of Mendenhall and Williams. Mendenhall ran for 17 yards in the march, with Williams going for 16 and also hitting Brian Gamble on a 15-yard gainer.
Williams, who has been replaced late in games, finished it off with a 31-yard scoring pass to wide-open Marcus Wilkins at the goal line.
The Buckeyes came right back to cut the lead to 28-21 with a 76-yard drive of their own, with Boeckman -- never known as a runner -- picking up 35 yards on the first snap. The Buckeyes scored on Chris Wells' 18-yard run to the right corner of the end zone.
After forcing an Illini punt, the Buckeyes were moving the ball again when Boeckman's deep pass into double coverage was intercepted by Thomas, who leaped high to reach the ball ahead of Brian Robiskie.
Two of the best linebackers in the country were on display and both had good games. Leman had 12 stops, including two for negative yardage and Laurinaitis had 12 tackles.
Wells ran for 76 yards on 20 carries and scored on runs of 11 and 17 yards to lead the Buckeyes. Boeckman was harassed all day and was sacked twice.
The Buckeyes had won their last 28 regular-season games and hadn't lost at all since getting routed 41-14 by Florida in the BCS title game. Zook played a big part in building those Gators, before he was fired by Florida in 2004.
The Zooker got the Buckeyes again.
A year ago the Illini were 2-10, but they showed signs of improvement for the first time in years in a 17-10 loss to No. 1 Ohio State. The year before the Buckeyes beat Illinois 40-2.
Now the Buckeyes must travel to Michigan for a game they knew would decide the Big Ten title and hoped would be for a spot in the national title game.
Those hopes are pretty much gone.