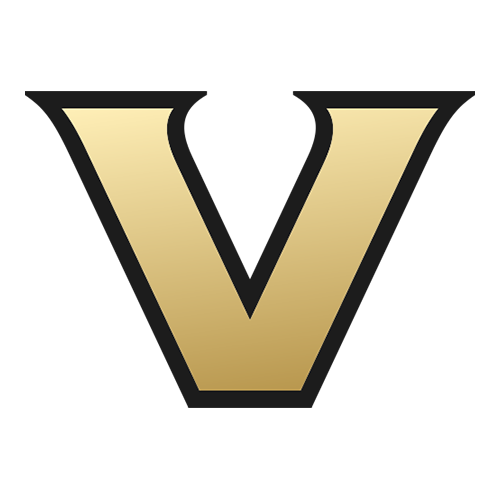 | | 1 | 2 | 3 | 4 | T |
| --- | --- | --- | --- | --- | --- |
| VAN | 0 | 17 | 7 | 0 | 24 |
| TENN | 6 | 3 | 0 | 16 | 25 |

Vols make 16-point 4th-quarter comeback to top Vandy
KNOXVILLE, Tenn. (AP) -- Tennessee linebacker Jerod Mayo could only watch as a kick that could've knocked the Volunteers out of contention for a Southeastern Conference title sailed over his head.
"I saw it drifting, said 'Thank God' and just walked off the field," Mayo said.
Vanderbilt's Bryant Hahnfeldt barely missed a 49-yard field goal with 33 seconds left -- the ball grazed the upright -- and the Vols (No. 20 BCS, No. 19 AP) escaped with a 25-24 come-from-behind win over the Commodores on Saturday.
A 33-yard field goal by Daniel Lincoln with 2:46 left capped Tennessee's second-largest fourth-quarter comeback in history. The Vols came from 17 points down in a 30-27 overtime win over LSU in 2005.
Georgia beat Kentucky earlier in the day and would have won the SEC East and a spot in the conference title game if the Vols lost. Tennessee must beat Kentucky on Saturday to earn a trip to Atlanta to face LSU for a league championship on Dec. 1.
The Vols (8-3, 5-2 Southeastern Conference) entered the final quarter down 15 points after Vandy went up 24-9 on a 2-yard pass from Mackenzi Adams to George Smith with 9:00 left in the third.
Tennessee's defense forced the Commodores (5-6, 2-6) to go three-and-out on two drives to set up touchdown passes by Erik Ainge. Ainge threw a 7-yard TD pass to Josh Briscoe, followed by a 5-yard TD pass to Austin Rogers to bring the Vols within two points with 7:14 left in the game.
A 2-point conversion attempt after Rogers' touchdown failed as Ainge threw incomplete to Quintin Hancock. Vanderbilt again went three-and-out, and a 45-yard punt return by Dennis Rogan set up Lincoln's field goal.
"A lesser team would have bagged it, possibly," coach Phillip Fulmer said.
Ainge finished 29-for-43 with 245 yards. Arian Foster rushed 19 times for 106 yards.
The Commodores' comeback attempt was set up by a 55-yard kickoff return by D.J. Moore. Hahnfeldt's 49-yard attempt, it would've been the longest field goal of his career, skimmed the left upright.
"Bottom line is we smacked them in the mouth every single play, and they know it," Vanderbilt defensive tackle Gabe Hall said. "We were more physical, but they won out."
The Commodores need a win in their final game against Wake Forest to become bowl eligible, though that might not be enough to get Vanderbilt in into the postseason. The SEC already has more bowl-eligible teams than bowl tie-ins.
A 19-yard pass from Adams to Jeff Jennings put the Commodores up 14-9 with 47 seconds before halftime.
Tennessee had a chance to drive the field before the half, but Chris Brown missed a lateral pass from Ainge at the Vanderbilt 26, and the ball was scooped up by linebacker Patrick Benoist.
After three incomplete passes by Adams, Hahnfeldt kicked a 33-yard field goal to give the Commodores a 17-9 halftime lead.
Adams also had a 5-yard touchdown pass to Brad Allen. Adams, whose three touchdown passes were a career high, finished 14-for-26 for 139 yards, and Cassen Jackson-Garrison ran 17 times for 86 yards.
"We played a good football team and we took it to them most of the day," Vanderbilt coach Bobby Johnson said. "When you come up that short and that close to winning, it's tough on everybody.
Earl Bennett, the SEC's all-time reception leader, was shaken up late in second quarter when Tennessee safety Eric Berry tackled him as he leapt to catch a 20-yard pass from Adams. Bennett finished with 26 yards on two receptions.
Ainge also had a 6-yard touchdown pass on the first drive of the game to Lucas Taylor, who finished with 90 yards receiving. Lincoln's extra-point attempt was blocked by Theo Horrocks.
Lincoln also had a 33-yard field goal with 4:00 left in the second quarter. His final field goal redeemed him after an extra point attempt was blocked by Theo Horrocks, and he missed a 41-yard field goal attempt in the first half.
Ainge said he had full faith in Lincoln to put the winning points on the scoreboard.
"Daniel's a great kicker," he said. "I was trying to not take a sack. If Lucas breaks a tackle, we score a touchdown. And if not, Daniel is going to make the field goal."