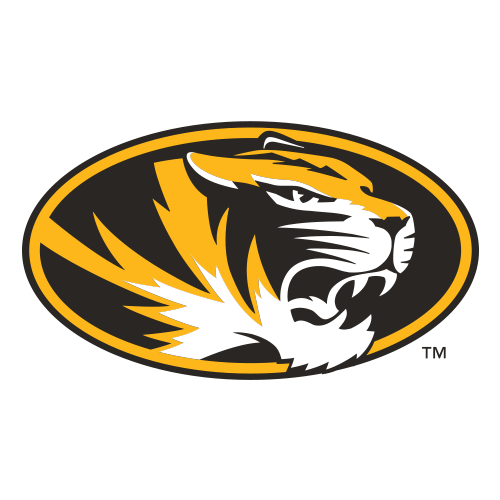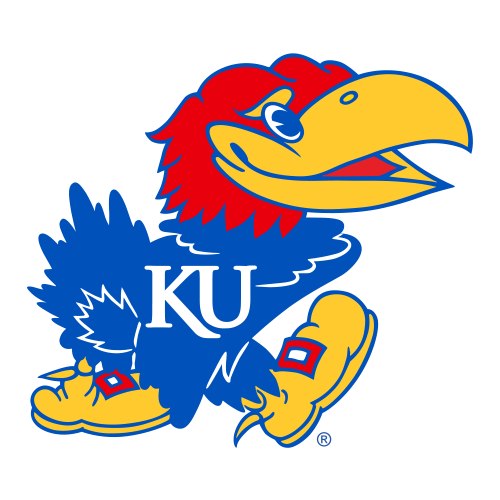 No. 4 Missouri thwarts Kansas' perfect season, closes in on BCS title-game spot
KANSAS CITY, Mo. (AP) -- Chase Daniel and his Missouri teammates will have almost no time at all to savor the biggest victory in school history. A tantalizing chance for an even grander prize lies just over the horizon for a team that wasn't even ranked until late September.
After beating No. 2 Kansas 36-28 Saturday night and ruining the Jayhawks' perfect season, the fourth-ranked Tigers (No. 3 AP) are Big 12 North champions and off to San Antonio for a date with No. 10 Oklahoma in the conference title game. Best the Sooners, and they're in the BCS national championship game, something that seemed unthinkable in September for a team that hasn't won even a conference title in 38 years.
"Hopefully, we're No. 1 in the nation," said Daniel, the junior quarterback who threw for 361 yards and three touchdowns. "But all that stuff doesn't matter. We've got a tough game going down to San Antonio against a great Oklahoma team."
The Sooners are the only team so far that's been able to put a blemish on Missouri (11-1, 7-1 Big 12), scoring 18 straight points in the fourth quarter for a 41-31 victory in Norman.
On Saturday, Daniel was unstoppable all night long, outplaying Todd Reesing, his Kansas counterpart, in a showdown between Heisman Trophy contenders.
"I'm sure we just sent him to New York," Kansas defensive back Aqib Talib said. "He made good decisions all night and didn't try to force anything. He's got my vote."
Missouri figures to go to the top of the BCS standings and become No. 1 in the AP Top 25 for the first time since 1960, the last time the Tigers were this close to a national championship.
"I'm excited about that, but we didn't get here thinking about it," Missouri coach Gary Pinkel said. "You know, we had to win five straight games to have a chance to play in this one for the divisional championship. I'm just so proud of everybody."
Todd Reesing's 5-yard touchdown pass to Marcus Henry with 2:03 to go drew the Jayhawks within six points and Missouri's Tony Temple was stopped on third down to give the Jayhawks (11-1, 7-1) one last slim chance.
Lorenzo Williams put the finishing touches on it for Mizzou, sacking Reesing in the end zone for a safety with 12 seconds left. The Kansas quarterback, who had never lost as a college starter, walked off dejected, a muddy divot stuck in his face mask.
"I'm not in a happy mood right now," said Reesing, who was 28 of 49 for 349 yards. "It is frustrating."
Reesing was intercepted twice, each one leading to Missouri touchdowns.
"We moved the ball well on offense," he said. "We weren't able to convert in the first half. In the second half, it was just too late. We kind of ran out of time."
Kansas became the sixth team ranked No. 2 this season to lose.
The Tigers, who had never won 11 games in a season, are now in control of a national title race that has been twisting and turning all season.
On Friday, No. 1 LSU lost 50-48 in three overtimes to Arkansas, putting the top ranking and top spot in the BCS standings up for grabs for the second time this month. Two weeks ago it was Ohio State losing to Illinois that rearranged the BCS standings.
West Virginia (No. 3 BCS, No. 4 AP) bombed No. 20 Connecticut 66-21 earlier Saturday and figures to move up at least one spot to second in the BCS standings when they come out Sunday. West Virginia finishes its season against Pittsburgh next week.
As for the Buckeyes (11-1), whose season ended with a win over Michigan last week, they're a Missouri or West Virginia loss away from slipping into the title game.
"MIZ-ZOU! We're No. 1," said Missouri freshman running back Derrick Washington, who scored one of the Tigers' touchdowns.
Kansas came into the game second nationally averaging almost 46 points a game, but fell behind 21-0 before Reesing finally got the Jayhawks into the end zone. Scott Webb missed two field goals in the second quarter for the Jayhawks, who had been an even bigger surprise than Missouri up to this point and were gunning for what would have been their first national championship as well.
Daniel went 40-for-49 with no interceptions and now has 4,029 total yards, breaking his own school record.
Temple rushed for 98 yards for Missouri, which did not break into the national rankings until reaching No. 25 after the third week. Danario Alexander caught eight passes for 117 yards, including a 16-yard gain on third-and-14 with 6:46 to play after Reesing's touchdown pass to Dexton Fields pulled Kansas to 31-21.
A moment later, Jeff Wolfert kicked his second field goal, a 43-yarder, for a 34-21 lead with 3:31 to go.
The Tigers, who were the second-least penalized team in the nation with a little more than 32 yards a game, were flagged 14 times for 144 yards.
"I think we got penalized more today than we got penalized all season," said Pinkel, in his seventh season with Missouri.
The 116th -- and most important -- game between the bitter border rivals drew 80,537, the second-biggest crowd in the 35-year history of Arrowhead Stadium.
The Tigers had only one first down on their first three possessions but finally broke through with a 78-yard touchdown drive once Daniel found his groove.
Facing a fourth-and-goal from the 1 on his fourth possession, Daniel hit tight end Martin Rucker on a quick slant for the night's first touchdown with 29 seconds left in the first quarter.
Reesing seemed to find his touch after a poor first quarter when he hit Kerry Meier for a 39-yard gain on the first play of the second quarter. That was his school-record 213th straight pass without an interception. But on the next play, safety William Moore stepped in front of Fields at the 2 and made the pick. It was his seventh interception of the season, tying the Missouri record of NFL Hall of Fame defensive back Roger Wehrli, and gave all the momentum right back to the Tigers.
The Jayhawks, one of the nation's least-penalized teams, made another big mistake, a defensive holding after stopping Missouri on third-and-12 from the 40.
Given new life, Daniel found Alexander for 20 yards and then on third-and-goal from the 11, the junior quarterback danced away from pressure and fired a pass to Alexander as he fell into the corner of the end zone, capping a 98-yard drive.
Twice Kansas, which had scored on 22 straight trips to the red zone, got to the Missouri 16. But both times, Scott Webb missed field goals.
Tommy Saunders had eight catches for 82 yards for Missouri and Fields led the Jayhawks with eight receptions for 116 yards.
"When we started the season, this is where we wanted to be," Missouri defensive lineman Stryker Sulak said. "We can't wait to play in the Big 12 championship game. I knew coming here I could be part of something special."