SEC CHAMPIONSHIP AT ATLANTA GA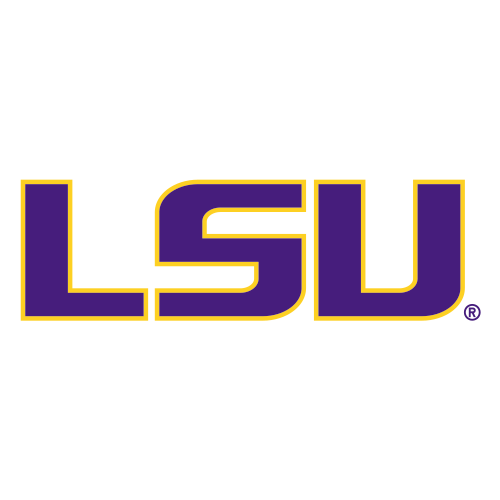 LSU regains focus, stops Tennessee to win SEC title
ATLANTA -- Now, Les Miles and LSU can go home together,
regardless.
Next stop, New Orleans. Only one thing remained uncertain about
their future: What game awaited them in the Superdome?
Assured by Miles he would stay as their coach, backup
quarterback Ryan Perrilloux and the Tigers (No. 7 BCS, No. 5 AP) shifted
their attention to No. 14 Tennessee. The result was a 21-14 victory
Saturday in the Southeastern Conference championship game -- and
suddenly a very strong possibility of playing for the national
title.
"I'd line up against anybody and look forward to the
opportunity," Miles said shortly after the win. "Anybody that saw
this game tonight would certainly understand that this team is
arguably the finest team in the country."
Jonathan Zenon scored on an 18-yard interception return with
9:54 left to rally LSU (11-2) from a 14-13 deficit, then Darry
Beckwith picked off another pass by Erik Ainge deep in Tigers
territory to seal it. Perrilloux was chosen as the MVP, though
Ainge certainly played an equally significant role with his
ill-timed tosses.
After No. 1 Mizzou and No. 2 West Virginia lost later at night,
LSU felt it belonged in the BCS championship game.
"When you look at all the factors, I think we should go," LSU
athletic director Skip Bertman said at midnight. "Our power
rating, our strength of schedule. The fact that we won our
conference and didn't lose a game in regulation. I think the voters
will look at that."
The Tigers' win sent them home with a spot in the Sugar Bowl at
worst. By the end of the evening, LSU was looking at a best-case
scenario -- a date a week later in the title game, also to be held
at the Superdome.
Ohio State is No. 3, but LSU fans feel their team should jump
ahead of No. 4 Georgia, which didn't reach the SEC title game.
Virginia Tech is No. 6 and won the ACC title game, but lost to LSU
48-7 this year.
LSU took a flight back to Baton Rouge after its win, yet heard
all about Missouri's 38-17 loss to No. 9 Oklahoma 38-17 and No. 2
West Virginia's 13-9 defeat by Pittsburgh.
"The pilot was nice enough to announce the scores from the
third quarter until the end of the games," Bertman said. "The
boys were excited."
With speculation swirling he would soon leave for Michigan,
Miles did everything he could to put aside the distractions. He met
with his team earlier in the day and told them he was remaining at
LSU.
"It's a great place. It's got everything. They said they want
me," Miles said.
A day after he said he would talk to Michigan, Miles turned down
a chance to go back to the school where he played and coached.
"I certainly love Michigan. I will always be a Michigan man,"
he said. "It saddens me at times I can't be in two places."
Miles' players were glad to keep him in place.
"We know Coach is here with us. We know Coach has been sticking
by us," Perrilloux said.
Miles often mouthed the word "poise" to his players during the
game. After LSU won its first SEC title since 2003, he let his
emotions show as he hugged senior Jacob Hester, who barreled for
120 yards with helmet-hammering runs.
"I'm just really happy for our seniors, our leadership," Miles
said.
Miles had to be proud of his defense, too, for the way it
stopped the Vols at the end.
Still no word, though, on whether defensive coordinator Bo
Pelini will soon leave to become head coach at Nebraska as has been
rumored.
"I'm not really talking about that right now," Pelini said.
Ainge played like a composed senior until his final few throws,
when he tossed the ball to the wrong team. Zenon stepped in front
of a receiver making a square-in and had an easy romp to the end
zone.
"I shouldn't have thrown it," Ainge said.
Said Zenon: "We had prepared for that situation and we know
they would run that play. That's exactly what they did."
Tennessee (9-4) had its five-game win streak stopped. Asked
whether he had a bowl preference for his team, coach Phillip Fulmer
drew a laugh.
"We'd like to go to the Rose Bowl, how about that?" he said.
Instead, the Volunteers might wind up in the Outback Bowl.
The Vols sported all-orange uniforms for the first time since
1999 and led 7-6 at halftime. The game shaded toward the Tigers'
side in the second half, with Perrilloux starring in place of
injured Matt Flynn.
Perrilloux did it all for LSU, a week after sitting out a 50-48
triple-overtime loss to Arkansas that cost LSU a No. 1 ranking for
the second time this season. Earlier this season, the Tigers lost
in triple overtime at Kentucky.
Throwing his first passes in three weeks, Perrilloux completed
20 of 30 for 243 yards. He opened LSU's option attack, ran for a
2-point conversion after Zenon's touchdown and threw a crunching
block that drew gasps from fans on both sides when the replay was
shown on the video board.
No wonder the Tigers have stuck by the talented sophomore whose
career has been beset by off-field issues.
"I thought I played OK," Perrilloux said.
For a while, it looked as if Tennessee safety Eric Berry might
be the star of the game. He made a pair of plays in the third
quarter that helped Tennessee take a 14-13 lead and preserve it.
Berry recovered a fumble by NCAA sprint star
that set up Ainge's 6-yard TD pass to Josh Briscoe for a 14-13 edge
and later intercepted Perrilloux's poor pass. Perrilloux bloodied
his finger on the play when he hit a Vols helmet, but stayed in.
The Vols could've been ahead by more, but Daniel Lincoln missed
field goal tries from 30 and 51 yards.
Down at halftime, LSU came out of the locker room with a new
look. The Tigers opened up their playbook and quickly grabbed the
lead.
Holliday took off on his first three runs of the game, Early Doucet tried a reverse and Perrilloux threw a 48-yard dart to
Brandon LaFell. Perrilloux finished off the lightning strike by
slinging a pass through two defenders to Demetrius Byrd for a
27-yard touchdown and 13-7 lead.
At the start, Tennessee broke out a bit of trickery that's
become fashionable in the SEC.
On their first possession, the Vols slipped wide receiver Gerald Jones in as quarterback on a third-and-4. He dashed for 20 yards on
just his fourth rushing attempt this season. That led to Ainge's
11-yard touchdown pass to Chris Brown.
Somehow, Tennessee made its lead stand up until halftime despite
being outgained 271 yards to 93.
Colt David kicked a pair of 30-yard field goals the first two
times LSU touched the ball. He missed another 30-yard try just
before the half.