ALLSTATE SUGAR BOWL AT NEW ORLEANS LA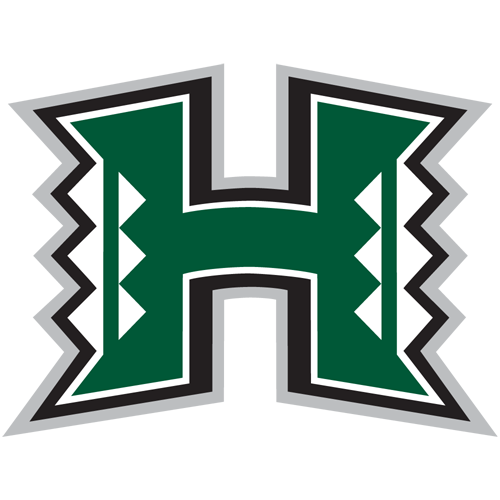 | | 1 | 2 | 3 | 4 | T |
| --- | --- | --- | --- | --- | --- |
| HAW | 3 | 0 | 0 | 7 | 10 |
| UGA | 14 | 10 | 14 | 3 | 41 |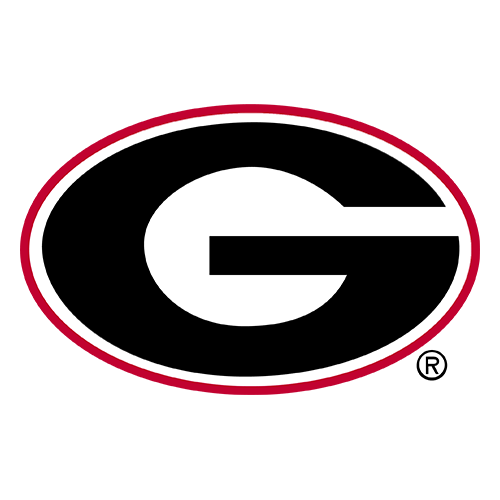 Georgia's defense pummels Brennan to fuel Sugar Bowl rout
NEW ORLEANS (AP) -- Georgia would love to be back at the Superdome next week, playing for the title it really wanted.
Instead, the Bulldogs will have to settle for being Allstate Sugar Bowl champs.
Overpowering the country's last unbeaten team, black-clad Georgia took out its frustration at getting passed over for a shot at the BCS championship with a 41-10 rout of Colt Brennan and the Warriors on Tuesday night.
Hawaii Swamped

Hawaii's Heisman trophy finalist Colt Brennan said of Georgia: "It was the fastest team I've probably ever seen. We just couldn't get into our groove and do what we wanted to do." The Warriors' numbers bear that out.

Season

vs. Ga.

PPG
46.2*
10
YPG
529.3
306
Pass YPG
450.2
311
* -- Led nation.
Next Monday, on the very same Superdome field, Ohio State will meet LSU in the national title game. The Bulldogs (No. 5 BCS, No. 4 AP) feel they're as deserving as either of those teams, and they'll certainly get no argument from Hawaii, which came to the Big Easy with a perfect record and left all beaten up.
"We're No. 1," Georgia safety Kelin Johnson proclaimed. "We're supposed to be in the national championship game. The nation knows it, everyone knows it."
Added linebacker Marcus Washington as he celebrated on the field: "We're the best in the land. We should be playing next week."
In nothing else, the Bulldogs got a headstart on next season on the first day of the new year.
Georgia (11-2) established itself as a leading contender in 2008 with a total whippin' of the 10th-ranked Warriors (12-1), who cracked the BCS with an unbeaten run through the Western Athletic Conference, then fell flat in their biggest game ever.
There was no repeat of the Boise State Miracle. This night was nothing but a four-hour-plus rendition of "Glory, Glory To Ol' Georgia."
"We wanted to make it like a national championship game," said Georgia quarterback Matthew Stafford. "We prepared really hard and it showed."
Knowshon Moreno ran for a pair of touchdowns in the opening quarter and the Bulldogs' defense made life miserable for Brennan, a Heisman Trophy finalist and catalyst for the nation's highest-scoring team. He was sacked eight times, threw three interceptions and lost two fumbles, one of them recovered for a Georgia touchdown.
After getting slammed to the Superdome turf one last time by Geno Atkins, Brennan staggered to the sideline, his night mercifully done. The junior had the worst showing of his career in a game played to the finish, going 22-of-38 for just 169 yards, less than half of his 348-yard average this season.
"This is not how I wanted my career to end," the senior said.
The Bulldogs led 24-3 by halftime and quickly snuffed out any chance Brennan might lead an improbable comeback, as he did in bringing Hawaii back from a 21-point deficit in their regular-season finale against Washington.
On Hawaii's first possession after the break, Brennan was sacked by Roderick Battle, then picked off by Asher Allen. The Warriors held, getting an interception of their own on a tipped ball, but that merely set up Brennan for more misery.
"We wanted to make Colt throw it faster than he wanted to," Georgia coach Mark Richt said.
Georgia Peach

The Bulldogs showed plenty of bite on Tuesday. Georgia's rout of Hawaii was the fifth largest margin of victory in a BCS game (since Jan. 1, 1999).

Bowl

Result

Margin

2005 Orange
USC def. Oklahoma
36
2002 Orange
Florida def. Maryland
33
2008 Rose
USC def. Illinois
32
2001 Fiesta
Oregon St def. Notre Dame
32
2008 Sugar
Georgia def. Hawaii
31
2005 Fiesta
Utah def. Pittsburgh
28
2007 BCS Champ.
Florida def. Ohio St.
27
2007 Sugar
LSU def. Notre Dame
27
2002 Rose
Miami def. Nebraska
23
Marcus Howard, who spent as much time in the Hawaii backfield as the guys wearing white, sped by tackle Keoni Steinhoff like he wasn't even there and crashed into Brennan. The ball rolled loose in the end zone and Howard recovered, giving him as many touchdowns as the vaunted run-and-shoot offense that was averaging 46.2 points a game.
"It just shows it's not always about offense," Howard said. "Defense wins ballgames, and that's what happened tonight."
As it was, Georgia set a school record with the highest-scoring bowl game of its long, proud history, eclipsing a 40-26 win over TCU in the 1942 Orange Bowl.
Still, the game's MVP award went to Howard, who had to wait until his senior year to start. He sure went out with a bang in this final college game: three sacks, two forced fumbles and a tipped ball that was intercepted by teammate Dannell Ellerbe. Allen picked off two Hawaii throws. Freshman Rennie Curran chipped in with two sacks.
After Ellerbe's pick, defensive coordinator Willie Martinez leaped into his player's arms along the sideline, giddy at the way his unit shut down a team that had eight 40-point games this season.
Georgia lobbied for a spot in the title game after the top two teams in the BCS rankings lost on the final day of the regular season. But the Bulldogs, who didn't even make the SEC championship game, had to settle for their third Sugar Bowl appearance in five years.
"I feel we're the No. 1 team in the country," Howard said defiantly.
With their title hopes dashed, Richt urged his players to get a good start on 2008, knowing an impressive win over the Warriors would surely set up the Dawgs for a top-five ranking at the start of next season -- and better positioning for a run at No. 1.
Consider it done.
Hawaii hoped to follow the lead set by WAC rival Boise State, which capped last year's perfect season with a stunning overtime win against Oklahoma in the Fiesta Bowl. In the locker room before the game, coach June Jones urged his team to "play with confidence, like you belong."
They didn't.
Brennan ran up against a swarming Georgia defense that was in no mood to give the little guys another day in the sun. In the first half alone, he was sacked five times and turned it over twice, losing a fumble and throwing an interception.
"We've never played in this element," Brennan said. "We got here and we tried as hard as we could to keep it as normal as we're used to, but it just seemed like we weren't used to this kind of venue. We weren't used to the crowd noise. We couldn't get our audibles."
Georgia wasn't much help, either.
"It was the fastest team I've probably ever seen," Brennan said. "We just couldn't get into our groove and do what we wanted to do."
Hawaii finally got to the end zone with 10 1/2 minutes to go and backup quarterback Tyler Graunke running the offense. He tossed a meaningless 16-yard TD pass to Ryan Grice-Mullen while Brennan watched from the sideline.
In all fairness to the Hawaii star, this wasn't really a fair fight. The Bulldogs were so much stronger, so much faster, so much better in so many areas.
Even so, it was tough to be serenaded with chants of "Overrrated! Overrated!" by the Georgia faithful.
"They're a great football team," Brennan said. "I'm just really disappointed that we didn't show up and at least play our type of football. We're such a better football team than what we showed tonight."