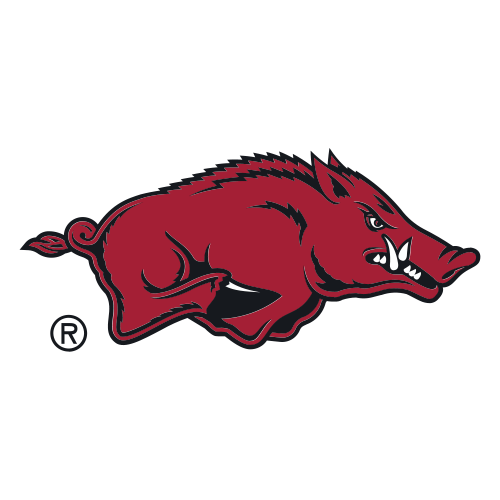 | | 1 | 2 | 3 | 4 | T |
| --- | --- | --- | --- | --- | --- |
| ARK | 14 | 0 | 7 | 7 | 28 |
| MSST | 7 | 10 | 7 | 7 | 31 |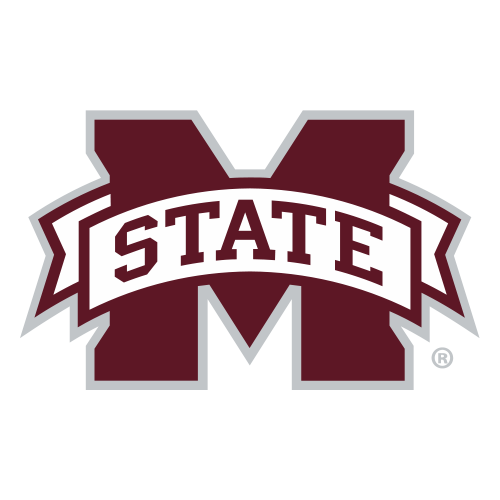 Mississippi State halts Arkansas' nine-game rule
STARKVILLE, Miss. -- Anthony Dixon rushed for a career-high 179 yards and had three touchdowns to help Mississippi State snap a nine-game losing streak to Arkansas in a 31-28 victory Saturday.
The Bulldogs (4-7, 2-5 Southeastern Conference), already eliminated from bowl contention, knocked the Razorbacks (4-7, 1-6) out of the postseason picture with their best offensive performance of the season against a league foe. Mississippi State took advantage of the SEC's worst defense, scoring the second most points in a game this season.
The Bulldogs came in averaging just 77.3 yards rushing per game against SEC opponents, but had 226. Dixon broke open a close contest with a 63-yard scoring run on a sweep down the left sideline and had touchdown catches from Tyson Lee of 1 and 10 yards. The 240-pound junior also had a 40-yard run that set up Arnil Stallworth's 10-yard scoring run in the second quarter and had 211 total yards.
After allowing Michael Smith, the SEC's No. 2 rusher, 45 yards and a touchdown on the Razorbacks' first drive, the Bulldogs held him to 15 yards the rest of the way, just 1 in the second half.
The loss spoiled a successful first start for Nathan Dick, who coach Bobby Petrino started in place of his older brother, Casey Dick. The senior was knocked out of the South Carolina game two weeks ago with a concussion, but was suited up and announced as the starter.
Nathan Dick, a redshirt freshman, passed for 333 yards and three touchdowns, and helped keep the Razorbacks in the game after it appeared Mississippi State might pull away.
After Mississippi State took a 24-14 lead, Dick threw a 22-yard scoring pass to D.J. Williams with 2 seconds left in the third quarter, tossed a 1-yard touchdown to Ben Cleveland with 25 seconds left and put the Razorbacks in position to tie the game with two long completions in the final 20 seconds after a successful onside kick. But Alex Tejada's 46-yard field goal attempt sailed wide right as time expired. He missed two field goals in the game.
Dick connected with Lucas Miller for 10 catches and 201 yards, the second best single-game performance for an Arkansas receiver.
Though the win came too late to rescue Mississippi State's hopes of earning a second straight bowl berth, coach Sylvester Croom felt it was crucial to securing the team's future and its promising recruiting class. Mississippi State saluted 24 seniors before the final home game of the season, many of whom have played key roles as Croom has tried to resurrect a program hindered by NCAA sanctions and the SEC's smallest budget.
The series between the two teams has been one of the most lopsided in the league. The Razorbacks had won 12 of 13 coming in and the games were rarely close. Arkansas jumped out to a 24-0 lead in last year's win and appeared on its way to another route after sprinting to a 14-0 lead just 7 1/2 minutes in.
Smith shredded the Bulldogs defense on the Razorbacks' opening drive. He took his first carry 19 yards, then finished off the drive with a 15-yard touchdown run.
The Razorbacks quickly pushed it to 14-0 when Dick hit Miller on an 87-yard scoring pass down the middle of the field on the second play of their next drive.
Mississippi State quickly rallied, however, scoring on three consecutive drives for just the second time this season. Lee set up his 1-yard scoring pass to Dixon with 16- and 21-yard completions on a 12-play drive. Stallworth's first touchdown since 2006 tied it 14-14. The Bulldogs used another 12-play drive to take a 17-14 halftime lead on Adam Carlson's 32-yard field goal.