MARATHON MAC CHAMPIONSHIP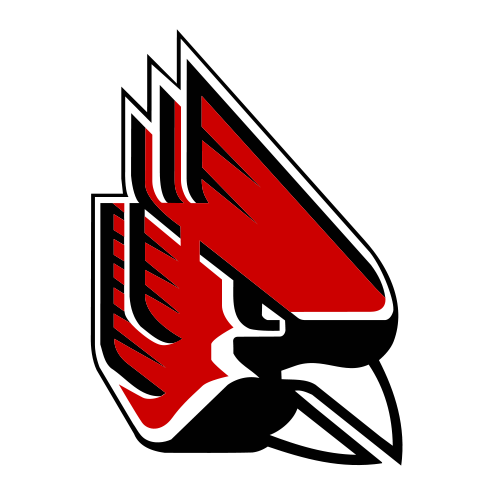 | | 1 | 2 | 3 | 4 | T |
| --- | --- | --- | --- | --- | --- |
| BALL | 0 | 10 | 7 | 7 | 24 |
| BUFF | 7 | 0 | 21 | 14 | 42 |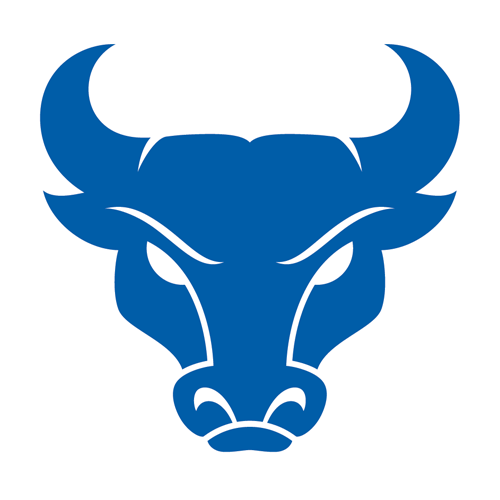 Four fumbles doom No. 12 Ball State in MAC finale
DETROIT -- Ball State rose to relevance in college football, finishing the regular season undefeated thanks in large part to Nate Davis.
The 12th-ranked Cardinals lost for the first time, though, because the star quarterback didn't take care of the football.
Davis played a part in each of Ball State's four fumbles and the Bulls scored off each turnover, routing the previously unbeaten Cardinals 42-24 Friday night in the Mid-American Conference championship game.
"It was a big effect," Davis said. "They took two fumbles to the house."
Davis hurled his body toward the end zone, but Josh Thomas popped the ball loose in mid-air about a yard short of the goal line and Mike Newton scooped it up for a 92-yard, go-ahead score late in the third quarter.
"I was trying to make a big play," Davis said.
Instead it was the Bulls who had one, and took the lead on the way to their first MAC title.
On the next possession, Davis couldn't field a shotgun snap he wasn't expecting and Sherrod Lott returned that fumble 74 yards for an 11-point lead.
The last team to return two or more fumbles that far for scores was Louisville in 2001 against New Mexico State.
"Give Buffalo credit, they were the better team," linebacker Bryant Haines said.
The Bulls (8-5) capped the program's first bowl-eligible season since joining college football's top tier of teams in 1999.
Buffalo athletic director Warde Manuel said the school accepted an invitation to play in Toronto's International Bowl.
"To have the game an hour and a half away is a reward for our fans," coach Turner Gill said.
Manuel said members of Buffalo's 1958 team will join the current program on the trip because they turned down a chance to play in the Tangerine Bowl because their black players wouldn't have been able to participate.
"The 1958 team deserves a bowl experience," Manuel said.
The Cardinals (12-1), who might be back in Detroit for their bowl, finished the regular season undefeated for the first time since 1949.
But Ball State entered the game without much of a shot to bust into the Bowl Championship Series because it trailed Utah in the standings and failed to win their first MAC title since 1996.
"It's going to hurt for a little bit, but our kids will bounce back and be resilient and get ready for what's next," coach Brady Hoke said.
NFL scouts at Ford Field came to evaluate Davis, but he said they'll have to wait another year to draft him.
"I will come back," Davis said. "There's no doubt about. It's been the plan all along."
Davis was 31-of-48 for 351 yards with a touchdown and an interception on his final attempt when the game was out of reach.
Buffalo quarterback Drew Willy, meanwhile, played mistake-free football.
Willy was 19-of-28 for 206 yards with three TDs to Naaman Roosevelt, didn't throw an interception and was sacked only once.
Roosevelt finished with 116 yards receiving. James Starks ran for 82 yards and a score, but fumbled twice.
Ball State's MiQuale Lewis ran for 138 yards and two TDs and Briggs Orsbon set a MAC title game record with 13 receptions and had 141 yards receiving.
The Cardinals hadn't trailed by more than a TD all season and were behind for just 23 minutes this year, but they fell behind for good against Buffalo with 3:52 left in the third when Newton went 92 yards.
"The coaches told us in the hotel we were going to win this game," Willy said. "Once Mike Newton made that tremendous play, it got everyone going and the rest is history."
Buffalo celebrated in front of a crowd of just 12,871 at the home of the NFL's Detroit Lions, enjoying its first win against a ranked team. Since playing in the top tier of college football, the Bulls were 0-8 against ranked teams and had scored just 70 points in those losses heading into the matchup with Ball State.
The Bulls won just 10 games in seven seasons before coach Gill took over the program in 2006.
"I'm just proud," Gill said. "We came to a program where there wasn't a lot of hope or expectations. We came together as a unit and that's why this football team is successful."
Gill is in his third season, making him the dean of active black head coaches. Miami's Randy Shannon is in his second season and Houston's Kevin Sumlin just finished his first.