DR PEPPER ACC CHAMPIONSHIP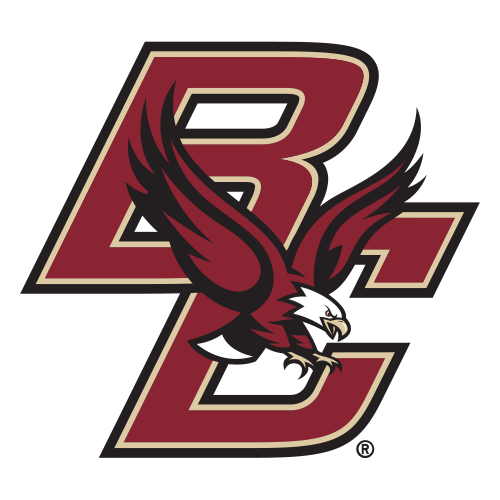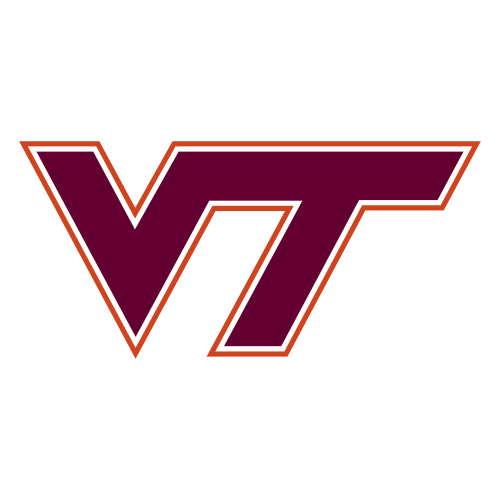 Virginia Tech takes down BC, headed to Orange Bowl again
TAMPA, Fla. -- A pair of Virginia Tech fans in the South end zone seats held a sign above their heads, summing up the Hokies' jubilation and Boston College's disappointment.
"History Repeats Itself," the message began. "VT over BC when it counts."
Tyrod Taylor scored two first-half touchdowns and Darren Evans ran for 114 yards and one TD in less than half-full Raymond James Stadium on Saturday, helping Tech become the first two-time winner of the ACC championship game with a 30-12 victory.
It was the fourth meeting in the past 14 months between the one-time Big East rivals. BC (9-4) won during the regular season this year and last, but the Hokies (9-4) prevailed for the second straight time with league's BCS spot and a trip to the Orange Bowl on the line.
"That was real sweet," Evans said after becoming the sixth player in league history to rush for more than 1,000 yards as a freshman. "It would be good to get the regular-season games, but you can't be too greedy."
The Hokies are just that when it come to collecting ACC titles. They've won three in the five years they've been in the conference.
Boston College left the Big East for the ACC the season after Virginia Tech and is still looking for its first outright conference title in either league. The best the Eagles have done in a four-way tie for the Big East championship in 2004 -- the year the Hokies won their first ACC crown.
"We fell a little bit short, but it takes nothing away from what these guys accomplished this year," Jeff Jagodzinski, BC's second-year coach, said. "They kept battling. It didn't go our way."
Easily playing its most complete game of the season, Tech was dominant on offense and defense in avenging a 28-23 regular-season loss to BC, which won that meeting despite five turnovers.
Special teams contributed, too, with Dustin Keys kicking a 50-yard field goal -- longest in the title game's four-year history.
Evans set a record for individual rushing in an ACC title game, but also fumbled twice. His 10-yard TD burst, set up by Stephan Virgil's interception and 36-yard return, put the Hokies up 24-7 late in the third quarter.
"We came out with a lot of intensity, and we took advantage of our opportunities that they gave us," Evans said.
Michael Kelly, ACC associate commissioner for football operations, said 53,927 tickets were distributed for the game, played in Tampa for the first time after a three-year run in Jacksonville, Fla.
Dwindling attendance has been a concern ever since the inaugural title game between Virginia Tech and Florida State drew an announced 72,749 in 2005. The figures slipped to 62,850 for Georgia Tech and Wake Forest in 2006 and 53,212 for BC and Tech a year ago.
Although each school was allotted about 10,000 tickets for Saturday's rematch, the Eagles and Hokies reportedly combined to sell fewer than 5,000. And, with neither Florida State or Miami in the game, and Florida playing for the SEC championship on television later in the afternoon, there was little interest locally.
"It's just the way it is right now. ... Obviously, we're never going to be satisfied until we get this game sold out," Kelly said, adding that ticket sales were affected by the economy and the fact neither school clinched a spot in the game until last week.
The game will be played in Tampa again next year, then head to Charlotte in 2010.
BC overcame an early 10-point deficit to win the regular-season meeting. But that was with Chris Crane running the offense -- not Dominique Davis, the redshirt freshman who made his second start since Crane broke his right collarbone two weeks ago.
Davis threw a 16-yard TD pass to Rich Gunnell in the second quarter, but was picked off twice and had a fourth-quarter fumble returned for a touchdown.
The 19-year-old who grew up in Lakeland, about 30 miles east of Tampa, set up the Eagles' only TD with a screen pass that Montel Harris turned into a 51-yard gain to the Tech 15. Two plays later, he found Gunnell open in the right corner of the end zone to trim BC's deficit to 14-7 at the half.
Taylor, picked as the game's most valuable player, completed 11 of 19 passes for 84 yards and rushed for 11 times for 30 yards -- 80 fewer than he ran for in the regular-season meeting -- and scored on runs of 5 and 4 yards.
Evans carried 31 times and hiked his season rushing total to 1,112 yards. He and Josh Ogelsby were held to 40 yards on 23 carries the last time by a BC defense that limited opponents to just 57 yards per game rushing over the last five weeks of the season.
Davis was 17 of 43 for 263 yards. He was sacked five times, lost the fumble that Tech's Orion Martin returned 17 yards for a TD with nine minutes left. Gunnell had seven catches for 114 yards, but his longest reception -- a 37-yarder -- ended with him fumbling into the end zone and Tech recovering.
"It wasn't the game I thought it was going to be. It was totally opposite," Davis said, adding that the final score will stick with him for a while.
"I'm not going to have this feeling again. If we make it back, we're going to win. I'm not going to let my team down like this again."