PACIFIC LIFE HOLIDAY BOWL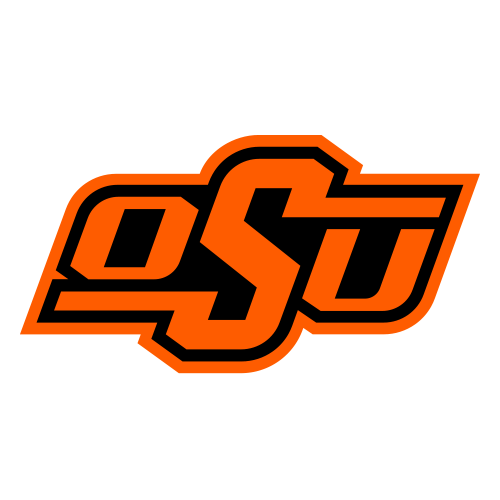 | | 1 | 2 | 3 | 4 | T |
| --- | --- | --- | --- | --- | --- |
| OKST | 17 | 0 | 7 | 7 | 31 |
| ORE | 7 | 0 | 21 | 14 | 42 |

Masoli runs for 3 TDs, throws for another as Oregon wins
SAN DIEGO -- Jeremiah Masoli and Oregon were a perfect fit for the high-scoring Holiday Bowl.
Masoli ran through and over Oklahoma State's defense for three touchdowns and threw for another to lead the No. 17 Ducks to a 42-31 win over the No. 13 Cowboys in a wild, record-setting Holiday Bowl on Tuesday night.
Masoli, a junior college transfer, quickly moved up from No. 3 on the depth chart this season due to injuries. He was recruited because coach Mike Bellotti thought he'd be a great passer, then proved to be quite the runner.
"He's a tough son of a gun," Bellotti said. "He's faster than most people think and he's stronger and more difficult to take down. And he ran over and around and through people today."
Masoli scored on option keepers of 1, 41 and 17 yards in the third quarter, then threw a 20-yard scoring pass to Jaison Williams in the fourth quarter. Masoli ran over OSU free safety Quinton Moore on his 41-yard jaunt.
There were big runs, big passes and big hits in a game showcasing two of the nation's most prolific offenses, both of which feature the spread option led by running QBs. Oregon gained 565 yards and OSU had 469.
Oregon finished 10-3, the fourth time it's had double-digit wins in Bellotti's 14 seasons as coach. Oklahoma State finished 9-4 under Mike Gundy, the winning quarterback for Oklahoma State in the 1988 Holiday Bowl.
The Holiday Bowl has a history of wild finishes, and this one had five lead changes in the second half.
Oregon's LeGarrette Blount put an exclamation point on the victory with a 29-yard touchdown run during which he hurdled Moore and stiff-armed cornerback Perrish Cox with 3 minutes to play.
With the Ducks trailing 17-7, Walter Thurmond returned the second-half kickoff 91 yards to the 3. Masoli scored his first TD two plays later.
"It gave us a lot of juice and momentum," Masoli said. "We made our adjustments and came back on fire."
Masoli said the Ducks adjusted to the Cowboys' coverage, changed their blocking assignments "and that's what opened it up."
Masoli gained 106 yards on 16 carries. He completed 18 of 32 passes for 258 yards. Oregon's Jeremiah Johnson ran 12 times for 119 yards, including a 76-yard TD that eclipsed one of Barry Sanders' Holiday Bowl records.
Blount's 74 yards on seven carries gave him 1,002 yards for the season. He and Johnson became the second duo in school history to each have 1,000 or more yards. Johnson finished with 1,201 yards.
"They were much more physical than us in the second half," Gundy said. "We were not able to overcome that."
Oregon and Oklahoma State each erased records from that Holiday Bowl 20 years ago, when Sanders, the Heisman Trophy winner, ran for 222 yards and five TDs in a 62-14 romp over Wyoming.
Johnson's 76-yard touchdown run in the first quarter eclipsed Sanders' 67-yard TD in 1988 as the longest run from scrimmage in the Holiday Bowl. Johnson took an inside handoff and seemed bottled up, but worked his way to the left sideline, where he picked up three blocks on his way to the end zone.
Oklahoma State wide receiver Dez Bryant set Holiday Bowl records with 13 catches for 167 yards, among them a 33-yard TD that gave the Cowboys a 10-0 lead in the first quarter. The 13 catches were a career high for Bryant, who twice was forced out of the game with a knee injury.
The old Holiday Bowl records were 11 catches by BYU's David Mills in 1984 and Texas' Roy Williams in 2001, and 163 yards by Oklahoma State's Hart Lee Dykes in 1988.
"We lose some when Dez is not in there," Gundy said. "But we have some players who we expect to step up and make plays. ... We just weren't effective enough running the ball in the second half. They were more physical than us."
Bryant said the outcome "probably would have been different" if he hadn't been injured.
Oklahoma State quarterback Zac Robinson took a few big hits yet threw for 329 yards, completing 27 of 50 passes, and ran 16 times for 54 yards and a score.
Oregon trailed 17-7 at halftime but came back on Masoli's first two scoring runs to go ahead 21-17 by midway through the third quarter.
Oklahoma State's Kendall Hunter answered with his second TD of the game, from 4 yards, before Masoli scored again. The Cowboys took their last lead, 31-28, when Robinson scored on a 1-yard run early in the fourth quarter. Masoli's TD pass to Williams gave the Ducks the lead for good, 35-31.
The Ducks dedicated the win to Todd Doxey, a redshirt freshman from San Diego who drowned last summer in Oregon's McKenzie River.
"We talked about being here to start the season with a funeral and being here at the end to honor his memory the best way we could, which was to play well and win the football game," Bellotti said. "I think Todd is with us here today."