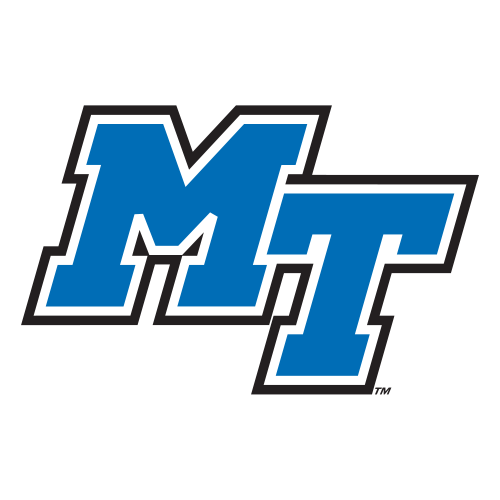 | | 1 | 2 | 3 | 4 | T |
| --- | --- | --- | --- | --- | --- |
| MTSU | 0 | 7 | 7 | 0 | 14 |
| CLEM | 10 | 20 | 7 | 0 | 37 |

Spiller suffers injury in Clemson's opening win
CLEMSON, S.C. -- C.J. Spiller, who opened the game with a 96-yard kickoff return touchdown, did not play the second half because of injury in Clemson 's 37-14 win over Middle Tennessee on Saturday.
Spiller returned to the Tigers for his senior season for one last crack at an Atlantic Coast Conference championship. He showed off that desire -- along with some blazing speed -- as he broke through the Blue Raiders for his school-record fourth career return for a touchdown.
However, Spiller appeared to come up funny after his 50-yard punt return in the second quarter. He returned for a couple of snaps after that and jogged to the locker room with about 3 minutes left in the quarter.
Spiller returned early in the third to watch the rest of the game from the sidelines. Athletic spokesman Tim Bourret said Spiller's injury was not considered serious.
Receiver Jacoby Ford picked up where Spiller left off, striking for a 61-yard punt return score. Ford also added a 43-yard touchdown catch.
The Blue Raiders also struggled with Clemson's defensive speed. They didn't pass midfield in the opening half and fell to 1-7 all-time against ACC opponents.
Clemson and Spiller, its Heisman hopeful, couldn't have asked for a better start with his opening score. The touchdown gave him a school record for return TDs he shared with Justin Miller.
Spiller looked like he was on his way to second return score, sprinting 50-yards down the sidelines with a Middle Tennessee punt to start the second quarter. But kicker Alan Gendreau got in front of Spiller and slowed him just enough for the Blue Raiders to catch up.
Spiller tested his legs on the side during the Tigers next two offensive series. He finally persuaded Swinney to let him back on, but he did not touch the ball.
With about 3 minutes left before halftime, Spiller jogged to the locker room. He came out after the third-quarter kickoff and did not go back in.
Spiller ended with 12 yards on four rushes.
Ford, like Spiller an All-American on Clemson's track team, was there to keep up the pressure on the Blue Raiders.
He struck for 61-yard punt return TD that put the Tigers ahead 20-7. Ford was at it again on Clemson's next series, catching a pass from freshman quarterback Kyle Parker and taking it 43 yards for a score.
There was plenty left to work out for Clemson's retooled offense. Parker, an all-ACC performer in baseball, is the first freshman quarterback to start a season opener since 1945. He finished 9 of 20 passing with 159 yards, two TDs and no interceptions.
His backup, the more experienced Willy Korn, fumbled on his only series, leading to Chris McCoy's 68-yard return for Middle Tennessee' only score.
For all Ford's pluses, he dropped two wide open passes. Receiver Xavier Dye also dropped an on-target pass from Parker that would've been a first down.
The Tigers defense, led by first-year coordinator Kevin Steele, showed its muscle throughout.
Blue Raiders quarterback Dwight Dasher was picked off twice in the opening quarter. Middle Tennessee had minus 9 yards rushing for the half.
The Blue Raiders ended with 92 yards rushing.