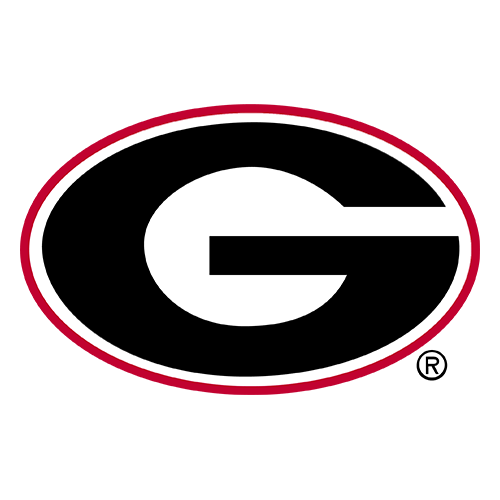 | | 1 | 2 | 3 | 4 | T |
| --- | --- | --- | --- | --- | --- |
| UGA | 0 | 10 | 7 | 0 | 17 |
| FLA | 14 | 10 | 7 | 10 | 41 |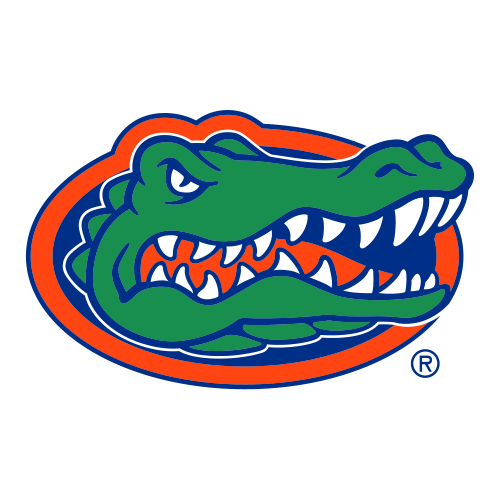 Tebow, top-ranked Florida blast SEC-rival Georgia
JACKSONVILLE, Fla. -- Florida receiver David Nelson stared across the field, saw all the Georgia players jumping up and down, hooting and hollering after a touchdown and thought, "Here we go again."
"Seeing them do that kind of brought back the memory, just hit us hard," Nelson said.
The top-ranked Gators responded pretty much the same way they did last season -- by pounding the Bulldogs.
Tim Tebow accounted for four touchdowns, A.J. Jones had two huge interceptions and Florida beat the Bulldogs 41-17 Saturday for its 17th win in the last 20 meetings between the Southeastern Conference rivals.
The Gators (8-0, 6-0) played its most well-rounded game in weeks, extended the nation's longest winning streak to 18 games and clinched at least a share of the SEC East title. Florida can secure a spot in the conference title game if Tennessee beats South Carolina later Saturday.
The Bulldogs (4-4, 3-3) lost for the third time in four games.
This one hurt more than the others. Georgia spent the last 12 months stewing about last year's 49-10 loss, a game in which Florida coach Urban Meyer called two timeouts in the final 44 seconds to prolong their misery.
The Dawgs placed pictures of Meyer signaling timeout all around their facility for motivation. Players seemed to get a little extra oomph early Saturday when coach Mark Richt surprised them in the locker room with black pants and black helmets, a different look for a team that usually wears white jerseys, silver pants and red helmets on the road. The Bulldogs had never worn black helmets.
It didn't make much difference.
"New helmets and black pants ain't going to make you win the game," said linebacker Ryan Stamper, who had one of Florida's four interceptions.
Stamper and his teammates were even less impressed by Georgia's team-wide celebration following Joe Cox's 26-yard TD pass to Aron White that cut Florida's lead to 14-10 in the second quarter. In 2007, the Bulldogs used a similar celebration -- an end-zone stomp that drew flags and Florida's ire -- to propel them to a rare victory in the series.
"That's a bunch of fake juice, coaches trying to get their players going because it was a pretty close game," Stamper said.
Florida responded by taking a 24-10 into halftime, with Tebow scoring a record-breaking touchdown, and essentially put the game out of reach on the opening possession of the second half.
Tebow broke Herschel Walker's SEC record for rushing touchdowns late in the first half.
The 2007 Heisman winner slipped up the middle and ran mostly untouched for a 23-yard score -- the 50th of his career -- with 1:32 remaining in the first half. Tebow broke the mark in his hometown, and maybe more fittingly, against Walker's Bulldogs.
"Breaking Herschel's record means a lot," Tebow said. "Just to be mentioned in the same breath as Herschel Walker, it's extremely humbling and a little bit breathtaking because it's Herschel Walker. How am I going to be in the same league as Herschel Walker? I still can't understand it. It's pretty cool and it's really special."
It got worse for Georgia.
The Bulldogs had a turnover on their opening possession of the second half for the third time in four years in this series.
Jones deflected Cox's pass at the line of scrimmage, then made a diving catch that put Florida in the red zone for the first time Saturday.
The Gators have struggled inside the 20-yard line in conference play, and Meyer vowed his team would make changes and improve. The result? Tebow lined up under center for three consecutive downs, scoring on an option play from 5 yards out on the last one.
Tebow finished with 18 carries for 85 yards and two scores. He completed 15 of 21 passes for 164 yards and two touchdowns, both to Riley Cooper. Cooper hauled in a 22-yard score to open the game and made an impressive one-handed catch for a 29-yarder on the next drive.
For Tebow, it was the first game in a while he has played like a Heisman Trophy contender.
Cox was 11 of 20 for 165 yards, with two TDs and three INTs.
"I lost the game with three picks," Cox said. "That score does not reflect how we played, how we moved the ball. I mean, it's the truth. Any time you turn the ball over that many times and give people chances to score, a good team is going to score and they did and that's why we got beat."
Logan Gray replaced him late in the game, but Brandon Spikes intercepted Gray's pass and returned it 5 yards for a score and the exclamation mark.
Meyer could have called two timeouts to rub it in, but refrained from making it any worse.
The game already had plenty of chippy behavior, with pushing, shoving, several personal fouls and more smack-talking than any in-state rivalry. Officials even got Tebow and Georgia linebacker Marcus Dowtin together in the second quarter and warned them things were getting out of hand.
Georgia unraveled a short time later.
"If we play in all phases of the game, we're a very hard team to beat and we have every right to be the No. 1 team in the country," Stamper said.