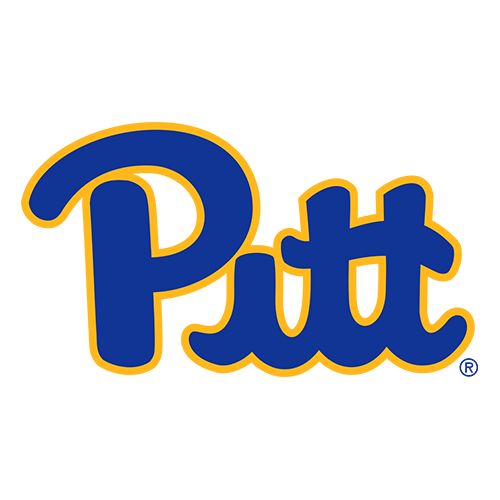 | | 1 | 2 | 3 | 4 | T |
| --- | --- | --- | --- | --- | --- |
| PITT | 0 | 13 | 3 | 3 | 19 |
| UNC | 7 | 3 | 7 | 0 | 17 |
Lewis runs into record books; Hutchins' foot boots Pitt past UNC
CHARLOTTE, N.C. -- Pittsburgh hasn't won this many games since Dan Marino was the quarterback. The only player in school history to rush for more yards in a season than freshman sensation Dion Lewis is somebody named Tony Dorsett.
Thanks to a late-game rally in front of a hostile crowd, the Panthers made a strong case they've returned to prominence.
Lewis rushed for 159 yards and a touchdown to move up in the record book and Dan Hutchins kicked a 33-yard field goal with 52 seconds left, giving 17th-ranked Pitt a 19-17 victory over North Carolina on Saturday in the Meineke Car Care Bowl.
Winning 10 games for the first time since the Marino era in 1981, Pitt (10-3) overcame a disappointing loss to Cincinnati three weeks ago that cost it a spot in a BCS bowl.
"It's back," Lewis said of Pitt football, moments after he was voted bowl MVP. "We're not satisfied with just 10 wins. We want to get more next year."
The last win in 2009 required a remarkable 17-play drive that lasted nearly 9 minutes, included a key fourth-down conversion, a costly penalty against North Carolina and 13 runs by the dynamic Lewis.
Eclipsing Dorsett's freshman rushing record of 1,686 yards in the first quarter, Lewis also moved past Craig Heyward into second on the school's single-season list with 1,799 yards. Dorsett rushed for 2,150 yards in 1976 when he won the Heisman Trophy and Pitt won its last national title.
"It's tough to describe what Dion has accomplished," coach Dave Wannstedt said. "He's special."
T.J. Yates threw two touchdown passes to Greg Little, but his incomplete pass on fourth-and-10 from his own 49 with 6 seconds left sent the Tar Heels (8-5) to their second straight loss.
Yates was 19 of 32 for 183 yards and an interception while Little caught seven passes for 87 yards and Ryan Houston rushed for 83 yards.
But North Carolina's defense, which came in sixth in the nation overall and ninth against the run, struggled to contain the shifty Lewis and continued a trend of struggling to close out games over the past two seasons under coach Butch Davis.
"I don't think we played as smart as we needed to," Davis said.
The matchup of old coaching buddies went to Wannstedt.
Davis and Wannstedt worked on Jimmy Johnson's staffs at Oklahoma State, Miami and the Dallas Cowboys, winning a national title and Super Bowl together. Their careers then included NFL head coaching jobs before they returned to college.
It took Wannstedt's big gamble to lift Pitt after North Carolina took a 17-16 lead late in the third quarter on Yates' 14-yard TD pass to Little.
Facing a fourth-and-1 from his own 30 with 6:36 left, senior Bill Stull got 3 yards on a quarterback keeper.
Lewis was later stuffed on third down, leaving Wannstedt with another decision on fourth-and-2 from the North Carolina 30 with 1:30 left. He brought out the field goal unit, but Pitt used a hard count and North Carolina's Cam Thomas jumped offsides, giving Pitt a first down.
"We were definitely trying to draw them offsides," Wannstedt said. "But we were going to kick it. ... But that extra 20 yards sure helped."
Lewis got 13 yards on the next play, and his 6-yard run into the middle of the field on his 28th carry set up Hutchins' fourth field goal.
"The running back, Dion Lewis, he just bounced when he needed to bounce, he got in the hole when he needed to do it," North Carolina cornerback Kendric Burney said.
Lewis broke Dorsett's 36-year-old freshman mark on a 24-yard run late in the first quarter that ended with him fumbling the ball through the end zone for a touchback when E.J. Wilson knocked the ball free.
The speedy Lewis made up for it an 11-yard touchdown run that put Pitt ahead 10-7 early in the second quarter.
The 5-foot-8 Lewis had eclipsed 100 yards by halftime, his 10th 100-yard game of the season and his eighth straight. Not bad for a lightly recruited player deemed too small by most of the major schools.
Davis compared him to Clinton Portis, and Lewis was already fielding 2010 Heisman Trophy questions after the game.
"That's too much," Lewis said. "I don't think I'm ready for that right now."
North Carolina couldn't overcome its numerous mistakes in falling to 0-3 in the Charlotte bowl.
Erik Highsmith's fumble set up a Pitt field goal, and Yates was picked off by Dan Mason near the goal line in the second quarter. Even Yates' 15-yard TD pass to a double-covered Little in the first quarter ended with a 15-yard penalty when Little punted the ball into the stands.
There wasn't much competition for the ball. The crowd of 50,389 was the smallest in the bowl's eight seasons, and North Carolina ended with a loss in Charlotte for a second straight season.
"To put ourselves in back-to-back winning seasons, back-to-back bowl games these last two years, we've covered an awful lot of ground," Davis said. "We haven't scratched the surface of where we want to go."