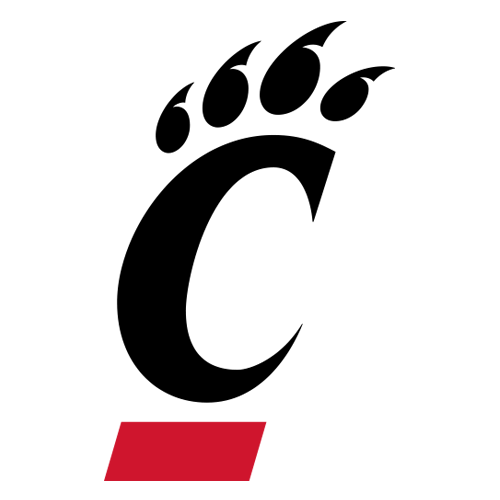 | | 1 | 2 | 3 | 4 | T |
| --- | --- | --- | --- | --- | --- |
| CIN | 0 | 3 | 7 | 14 | 24 |
| FLA | 9 | 21 | 14 | 7 | 51 |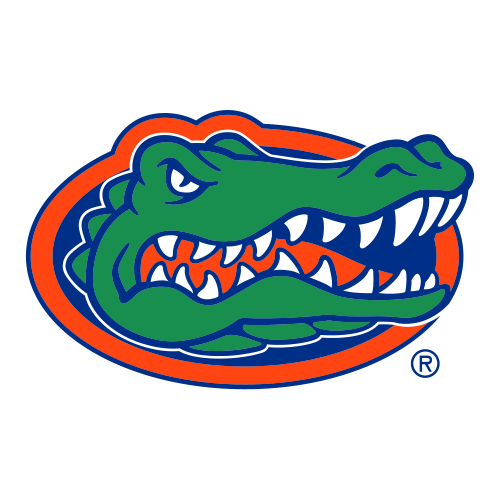 Tebow caps college career with 533 yards, Sugar Bowl romp
NEW ORLEANS -- Tim Tebow and coach Urban Meyer stood together in one corner of the Louisiana Superdome, sang the school fight song and then offered a final gesture.
Tebow took off on a victory lap. Meyer saluted the Florida fans.
It was Tebow's way of saying goodbye. It may have been Meyer's, too.
Tebow rose above all the distractions caused by Meyer's uncertain future and capped a storied college career with his finest performance. It was the best in BCS history, too.
Tebow threw for a career-high 482 yards and three touchdowns, ran for 51 yards and another score, and fifth-ranked Florida overwhelmed No. 4 Cincinnati 51-24 Friday night in the Sugar Bowl.
For Tebow and the Gators (13-1), this certainly was The Big Easy.
"It was incredible," Tebow said. "Just a great game. It was exactly how you want to go out with these seniors and these coaches in your last game and your last time together. It just really doesn't get any better than this."
Florida's most anticipated season ever ended in New Orleans instead of Pasadena. It came against Cincinnati (12-1) instead of Texas. It was about redemption instead of perfection.
None of that mattered when the Gators took the field.
Tebow wouldn't let it.
"This has been the best four years of life," the 2007 Heisman Trophy winner said.
He completed his first 12 passes, led the Gators to scores on their first five possessions and finished with 533 total yards -- more than anyone in Bowl Championship Series history. He topped former Texas star Vince Young's record of 467 yards set against Southern California in the 2005 Rose Bowl.
"They couldn't stop Superman," Gators guard Carl Johnson. "They needed some kryptonite."
The Bearcats lost their bid for a perfect season and surely will spend the next year listening to questions about whether they belong in the big games against the biggest boys.
Florida, meanwhile, became the first school in the Football Bowl Subdivision to win 13 games in consecutive seasons.
Tebow and his teammates had hoped to repeat as national champions, but a 32-13 loss to Alabama in the Southeastern Conference title game knocked them out of the title picture.
"We tried to show coach where we should have been," Johnson said. "We had to make a statement game, not only for us, but for coach Meyer. We had a bad game at a crucial moment, but we're still Florida, we're still here and we ain't going nowhere."
The Gators spent the last four weeks regrouping from the disheartening loss.
Things got worse when Meyer announced his resignation last Saturday, three weeks after being rushed to the hospital because of chest pain. Meyer changed his mind the following day, and instead said he would take an indefinite leave of absence.
No one knows how long he will be away or whether he will return at all.
"I plan on being the coach of the Gators," Meyer said. "I know I'm anxious to get home. We'll address the future at the appropriate time."
His wife, Shelley, said she had no idea what will happen.
"We just need to take a step back and think and relax and we'll see what happens from here," she said. "But this couldn't have ended better right now, right here. This couldn't have been a better day ever."
Meyer didn't look like his fiery self against his alma mater. Then again, Tebow & Co. made this a stress-free game for every Gator.
Cincinnati stacked the line of scrimmage, essentially forcing Tebow to beat them through the air. That worked for the Crimson Tide. It backfired for the Bearcats.
The bulky left-hander had all kinds of time to pass and picked apart Cincinnati's sketchy defense. He nearly had a career game in the first half alone. He completed 20 of 23 passes for 320 yards and three touchdowns, 18 yards shy of his previous career high.
He found Aaron Hernandez for a 7-yard score to cap Florida's first possession, hooked up with Deonte Thompson on a perfectly thrown ball to the corner of the end zone in the second quarter and then dropped a deep ball into roommate Riley Cooper's hands for an 80-yarder. That was longest completion of Tebow's career.
The Gators pushed the lead to 30-3 early in the third quarter and cruised the rest of the way.
"I didn't see this coming," said Tebow, who stayed in the game until there was about 3 minutes to play. "But I knew we had a great game plan."
Tebow completed 31 of 35 passes and finished with a 35-6 record in three years as a starter. Cooper had seven catches for 181 yards. Hernandez added nine receptions for 111 yards.
Florida clearly had something to prove after getting thumped in Atlanta, and Cincinnati ended up on the receiving end. The Bearcats were playing in their second straight BCS game, but this one was even more lopsided than last year's 20-7 loss to Virginia Tech in the Orange Bowl. Quarterback Tony Pike got much of the blame for that one after throwing four interceptions.
Former coach Brian Kelly could get charged with this one.
Kelly bailed on the Bearcats in early December, leaving behind a lame-duck staff and plenty of angry players. The players spent a few days spewing over Kelly's decision, then insisted they understood he made a business decision. The coaches, meanwhile, spent the last three weeks searching for jobs and trying to keep the team focused despite a huge distraction.
"It doesn't help, you know?" interim coach Jeff Quinn said. "It's never easy to have coaching changes right before your season ends. It's hard to do. You go through this thing all together. And it's just like a player not being there that's a key guy."
Without Kelly, who called plays all season, the offense suffered.
"It's never easy to go through a loss, especially one like this," said Pike, who completed 27 of 45 passes for 170 yards and three touchdowns.
Florida finished with a Sugar Bowl-record 659 yards, and the last celebration for the most successful senior class in SEC history came on the Sugar Bowl logo.
"Guys were anxious to get it done," linebacker Brandon Spikes said. "That game in Atlanta hurt. I told the guys we would get another opportunity to play like we know how to play, and I think we did that today."