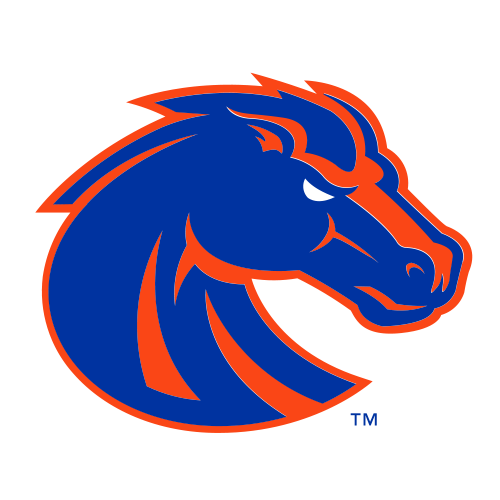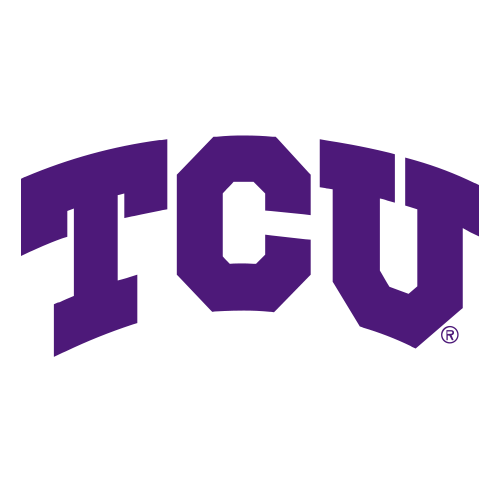 Fake punt, TCU's INTs spark Boise State to 14-0, Fiesta win
GLENDALE, Ariz. -- Boise State pulled "Riddler" out of its bag of tricks.
Presto: the Broncos stunned Texas Christian in a Fiesta Bowl duel of unbeaten BCS busters.
After a gutsy fake punt at the Broncos' own 33-yard line, Doug Martin scored the decisive touchdown to give No. 6 Boise State a 17-10 victory over third-ranked TCU on Monday night.
For the second time in four years, the Broncos (14-0) won the Fiesta Bowl with a YouTube-
worthy play.
"I think that's what they expect us out of us, so we're happy to deliver," said Boise State coach Chris Petersen.
Last time, the victim was Oklahoma. This time it was TCU (12-1), which fizzled in its BCS debut.
A 10-10 stalemate came alive with a play straight out of Boise State's goofy playbook.
It's called "Riddler," and TCU couldn't solve it.
Petersen called it on fourth-and-9 at the Broncos' 33. Punter Kyle Brotzman hit wide-open Kyle Efaw with a 30-yard strike on fourth-and-9.
TCU coach Gary Patterson said the Horned Frogs had worked on the fake in practice, but they were caught flat-footed.
"The fake punt was a great call," Patterson said. "They outcoached us on that play."
Brotzman said he was certain the play would work as he surveyed the Horned Frogs' return formation.
"For us to run a fake like that is gutsy," said Brotzman, who also hit a 40-yard field goal. "That's Boise State football."
TCU never recovered. Broncos quarterback Kellen Moore, who threw for 211 yards, connected on three straight passes to move Boise State to the TCU 2-yard, and then Martin vaulted over a tackler from 2 yards out to put the Broncos up 17-10 with 7:21 to go.
"That was huge, an emotional play," TCU All-America defensive end Jerry Hughes said. "They obviously had the momentum on their side."
The trickery evoked memories of Boise State's BCS debut three years ago, when it pulled out a passel of gadget plays to defeat Oklahoma on the same field.
"Our coaches are creative and they dial stuff up and it works a lot of the time," said Efaw, whose team became the second in modern history to go 14-0, joining Ohio State in 2002.
Unlike the thriller against OU, this game offered little drama for the first three quarters.
It was the first time two schools from conferences without automatic BCS bids have met in one of college football's biggest bowls. But for long stretches TCU and Boise State played as if they belonged in the Poinsettia Bowl, site of TCU's 17-16 victory over Boise State in December 2008.
Boise State entered as the nation's highest-scoring team (44.2 points per game), and the Horned Frogs were fourth (40.7). But their expected offensive duel turned into a tedious series of punts.
Neither team could muster an offensive touchdown until the final minute of the first half, when TCU's Andy Dalton hit Curtis Clay for a 30-yard score to make it 10-7 at halftime.
TCU's Ross Evans kicked a 29-yard field goal to tie it at 10 heading into the fourth quarter.
The game appeared to be dragging toward overtime until Petersen's gutsy call. After taking the lead, the Broncos called on their unheralded defense to lock up the win.
TCU took over at its own 1 with 1:06 remaining and marched to the Boise State 30 before cornerback Brandyn Thompson disrupted a pass by Dalton, and Winston Venable picked it off with 18 seconds remaining.
Thompson had two interceptions. He returned the first 51 yards for the game's first score, and his second one set up the Broncos' winning drive.
Dalton had thrown only five interceptions in 279 pass attempts during the regular season, when he earned first-team All-Mountain West Conference honors. But the Broncos put pressure on Dalton from the start; late in the first quarter, unblocked defender Kyle Wilson blitzed and flattened Dalton, who came out for one play.
"We stressed all week just swarming to the ball, collectively as a defense," Thompson said.
Dalton finished with 272 yards and a score through the air, but was intercepted three times.
Western Athletic Conference champion Boise State earned its second BCS victory -- as many as Michigan, Penn State and Alabama have combined.
The Broncos are one of only three remaining unbeatens, along with Texas and Alabama, which will play for the national title on Thursday night.
Petersen has resisted entering the national title debate, but it's clear he thinks his spunky team can play with anyone.
"I just know that these kids have the most unbelievable heart," Petersen said.
Some wondered whether the Broncos deserved a shot at the national title. On this night, they were just barely good enough to edge Mountain West champion TCU, snapping the Horned Frogs' 14-game win streak.
Asked if he thought Boise State should be No. 1, Efaw replied, "Probably not. But I mean, maybe next year. I don't know. We have a great team and we fight hard and we're undefeated."