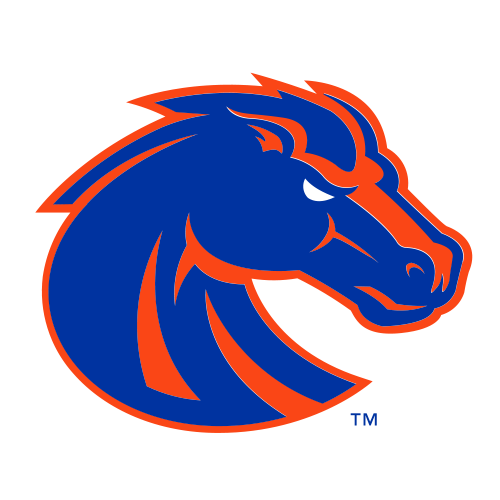 | | 1 | 2 | 3 | 4 | T |
| --- | --- | --- | --- | --- | --- |
| BSU | 17 | 3 | 6 | 7 | 33 |
| VT | 0 | 14 | 13 | 3 | 30 |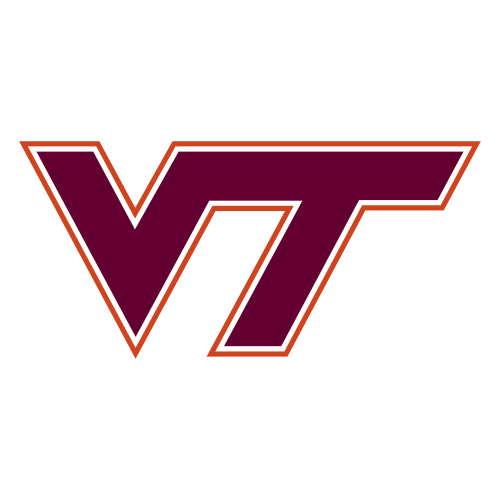 Kellen Moore's 3rd TD pass lifts Broncos past Hokies
LANDOVER, Md. -- Lovable upstarts no longer, Kellen Moore and Boise State look as if they are going to be serious national championship contenders.
Moore hit Austin Pettis with a 13-yard touchdown pass with 1:09 left and No. 3 Boise State passed what might be its toughest test of the season, beating No. 10 Virginia Tech 33-30 on Monday night.
The Broncos (1-0) came to FedEx Field with their best preseason ranking ever, ran out to a 17-0 lead in the first quarter, then had to rally themselves to extend their winning streak to 15 games.
That top-five ranking doesn't look so strange now.
"We're certainly proving people right right now," Moore said.
Tyrod Taylor passed for 186 yards and two touchdowns and ran for 73 yards for the Hokies (0-1), who for the fourth straight season took a deflating early season loss.
"It's a frustrating loss knowing that we haven't been successful in the first game all these seasons, but I think we have a good team to go out there and bounce back from this," Taylor said.
As for the Broncos from the Western Athletic Conference, even with 11 games left, the debate will start about whether they should become the first team from a league without an automatic BCS bid to play for a national championship if they go undefeated.
"Game 1, and that's what it is," said Chris Petersen, who improved to 50-4 as coach of Boise State. "We're just pleased to get out of here with a 'W.'"
Moore, the undersized Heisman Trophy contender, threw for 215 yards and three touchdowns. He led a five-play, 56-yard touchdown drive in the final two minutes -- aided by a Virginia Tech personal foul penalty. After hitting Pettis on a quick slant for the winner, Moore sprinted to midfield with his hands raised high, waiting for a teammate to come and celebrate with him.
"We know how much was at stake for us, so it was kind of like a bowl game, but we've still got 11, 12 games to go," Pettis said. "There's a lot we need to work on, too, because there was a lot of mistakes we made.
"We can't afford any slip-ups, especially after setting ourselves up like this."
No tricks this time from Boise State, who captured the hearts of football fans with their 2007 Fiesta Bowl upset of Oklahoma and have just kept on winning ever since.
The winningest team of the past decade in major college football, Boise State yet again was forced to prove it was worthy of all the accolades -- this time far from home on a field that was anything but neutral, packed with Hokies fans.
"You should gain a little respect beating Virginia Tech out here," Moore said. "You're basically playing a road game, you're having a heck of a game with them, just fighting back and forth."
When it was over, the Broncos were taking a victory lap, exchanging high-fives with their fans. Even Gov. Butch Otter made the long trip and he joined the Boise State radio announcers while they were interviewing Petersen after the game and congratulated the coach.
That trip back probably won't feel so long.
Boise State took the 17-0 lead by taking advantage of a handful of critical Virginia Tech mistakes that set up two TD passes by Moore. But by halftime the Hokies from the Atlantic Coast Conference, one of those six leagues with automatic BSC bid, had climbed back into it with Ryan Williams scoring twice to cut the lead to 20-14.
"We started out the game terrible and I wouldn't have been surprised if they would have blew us out of the world," Williams said. "We fought back but it wasn't enough time."
On Boise State's first possession of the second half, Moore fumbled when he cocked to throw and hit his own lineman. Virginia Tech recovered at the Broncos 31 and Williams completed the short scoring with a 1-yard run around the right side.
Taylor bounded off the field and leaped into a side bump with a teammate. Virginia Tech, after a nearly burying itself in the first quarter, had its first lead at 21-20.
It lasted about a minute on the clock. D.J. Harper broke a tackle at the line on a third-and-1 and outran the Hokies for a 71-yard touchdown. No questioning Boise State's speed on that play.
Virginia Tech blocked the extra point attempt and it was 26-21 with 5:38 left in the third.
Back came the Hokies. Virginia Tech's Chris Hazley was wide right on a 51-yard field, but Boise State was flagged for running into the kicker. Now with a fourth-and-4 from the 28, Tech went for it and Taylor zipped an out to Jarrett Boykin, who slipped a weak arm tackle attempt by Brandyn Thompson and eased into the end zone to put the Hokies up 27-26. They went for two and missed.
Boise State couldn't answer that score. Kyle Brotzman missed wide left from 30 yards and Hazley answered with a 34-yarder for Virginia Tech to make it 30-26.
Virginia Tech had a chance to run out the clock, but couldn't do it, Taylor threw an incomplete pass on third down that stopped the clock and gave Boise State extra time.
"When it's all said and done, we were one first down from winning that football game," Virginia Tech coach Frank Beamer said.
With no timeouts left, that incomplete pass helped a lot. Then Mitch Burroughs broke off a 25-yard punt return -- a flag for a possible illegal block was picked up by the officials -- that set up Moore at the Boise State 44 with 1:47 left.
He hit three straight passes, and on the third, a 14-yarder to Pettis, Tech's Bruce Taylor hit the receiver just a tad late out of bounds to tack on more yards.
After an incomplete throw, Moore and Pettis connected for the fourth lead change of the second half -- and there was joy in Boise.
Tyrod Taylor, who carried the Hokies all game, couldn't come up with one more drive.
Boise State knelt on the ball and now faces a schedule in which it will likely be favored, usually heavily favored, the rest of the season.
"We're heading off to Wyoming, and it's going to be the biggest game at Wyoming ever," Moore said. "That's the way it goes, and that's the way we like it. We like to be everyone's biggest game."