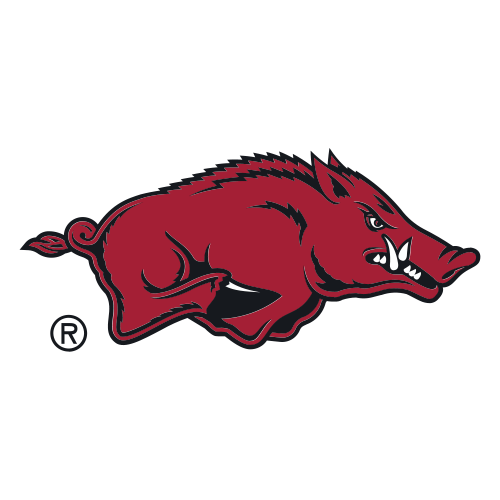 No. 14 Arkansas wakes up in second half, dumps Louisiana-Monroe
LITTLE ROCK, Ark. -- Arkansas' defense stuffed Louisiana-Monroe's offense all game. It took a half for Ryan Mallett and the Razorbacks' offense to put away the Warhawks.
Mallett completed 28 of 43 passes -- including 16 of 20 in the second half -- and passed for 400 yards and two touchdowns as No. 14 Arkansas beat Louisiana Monroe 31-7 on Saturday night.
Arkansas struggled to move the ball and led only 7-0 at the break, drawing some boos from many of their fans at their home away from Fayetteville. Razorbacks fans filled the building even though it was officially a ULM home game.
"We didn't play the way we wanted to play in the first half," coach Bobby Petrino said. "We certainly didn't convert the third downs and that's what really hurt us in the first half."
Mallett was long on some first-half throws and generally seemed to have timing problems with his receivers.
"We had to come out in the second half and adjust," Mallett said. "We slid under the man coverage and made more plays coming out of halftime."
Mallett threw an interception and the Razorbacks fumbled four times, Mallet and Greg Childs each losing one. The three turnovers matched the previous week's number in a 44-3 victory over Tennessee Tech.
"I'm not happy at all with our turnovers in our first two games," Petrino said.
The Razorbacks get their first Southeastern Conference test next week at No. 22 Georgia, a 17-6 loser to No. 24 South Carolina on Saturday.
"We know how we can execute and we know that if we don't then we can get frustrated," Mallett said. "You can't do that, especially going into SEC play. That is something that we will address Monday."
Childs finished with 12 catches for 148 yards and two TDs.
Petrino said the defense showed maturity Saturday night.
"It's good to see them [the defense] understanding what we're supposed to do, which allowed us to play very fast and tackle well and make plays." he said. "We did give up the one long drive at the end, but for three and a half quarters we shut them out."
Kolton Browning completed only 2 of 9 passes for 13 yards through the end of the third quarter and finished 7 of 17 for 74 yards with the one interception for ULM.
"We played an extremely good and well-coached team in Arkansas," first-year ULM coach Todd Berry said. "When you get a quarterback, you are good on defense and have a sound kicking game, you are going to win some championships. I think Arkansas is at that point right now."
Mallett credited the Warhawks' defense.
"They have a really fast defense. Our guys were winning the one-on-one matchup, but we weren't making the big plays," Mallett said.
Petrino said the Razorbacks had to be patient with the slow start on offense.
"Offensively, sometimes you have to wear them out. I get the feeling sometimes with our offense they think they can just go out and everything good is going to happen right away. You just have to wear them out," Petrino said.
"I was probably stubborn in trying to hit some runs in there instead of just throwing it every down," he said.
The Razorbacks tried to use Broderick Green and Dennis Johnson to complement Mallett's passing, but they gained a combined 68 yards, with each averaging 3.8 yards per carry.
Arkansas opened the scoring on its second possession of the first quarter when on third-and-8 from the 19, Mallett hit Childs in the middle of the end zone.
Mallett pushed his way in from a yard out in the third quarter and led a drive that resulted in a 26-yard Zach Hocker field goal at the 12:53 mark in the fourth quarter, giving Arkansas a 17-0 lead.
About four minutes later, Childs hauled in a Mallett toss in the flat and reached the corner of the end zone for a 24-0 advantage.
The Arkansas defense relaxed, and Browning hit Luther Ambrose for a 25-yard touchdown to cap a nine-play 77-yard drive.
The scoring finished with Ronnie Wingo scoring on a 35-yard pass from Mallett with 3:23 left.