AdvoCare V100 INDEPENDENCE BOWL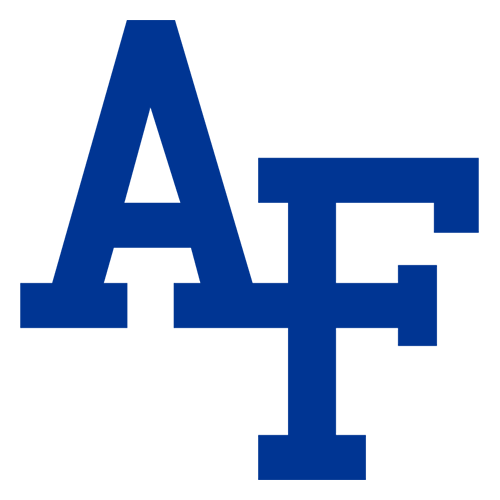 Jared Tew's TD run helps Air Force win Independence Bowl
SHREVEPORT, La. -- Air Force was struggling to run the ball and failed to convert a few great opportunities in the passing game. Instead of growing frustrated and losing focus, the Falcons kept plugging along.
Their persistence paid off.
Air Force cashed in when Georgia Tech muffed a punt in the second half of the AdvoCare V100 Independence Bowl, getting a go-ahead touchdown run from Jared Tew in a 14-7 victory Monday.
"Our discipline really shined in this game," Falcons defensive tackle Rick Ricketts said. "We liked our game plan going in. It was pretty straight forward, so it was just a matter of executing."
It was a matchup between the two best rushing teams in the country, but the game was largely decided by special teams.
Backup kicker Zack Bell converted the first two field-goal attempts of his career before Tew's 3-yard run gave the Falcons (9-4) the lead for good. Air Force's only touchdown came four plays after Daniel McKayhan's second muffed punt of the game -- the third of four Georgia Tech turnovers.
"There's some poise that these guys have," Air Force coach Troy Calhoun said.
Georgia Tech's 327 yards rushing per game this season edged Air Force's 317.9 average for the nation's top spot. Both teams use a heavy dose of option, which often catches opponents off guard because it's a relatively rare offense.
But with each defense familiar with the scheme, there were no surprises, and both teams were held under their season rushing average -- Georgia Tech with 279 and Air Force with 170.
Air Force's Tim Jefferson completed 11 of 23 passes for 117 yards. Bell's field goals came from 41 and 42 yards.
Georgia Tech's Tevin Washington rushed for 131 yards and Anthony Allen added 91 as Georgia Tech outgained Air Force 320-287. But the Yellow Jackets had three costly fumbles.
Georgia Tech (6-7) came into the game hobbled by injuries, academic casualties and misbehavior.
Joshua Nesbitt, the ACC's career leading rusher for a quarterback, missed the game because of a broken right arm. Top receiver Stephen Hill and starting safety Mario Edwards were among four players declared ineligible because of various academic issues.
The Yellow Jackets announced Sunday that defensive end Anthony Egbuniwe and defensive backs Michael Peterson and Louis Young would miss the first half because of a curfew violation.
Even with all those issues, Georgia Tech probably would have won if not for the turnovers. Instead, the Yellow Jackets dropped their sixth consecutive bowl and posted their first losing season in 14 years.
Bell's 42-yard field goal gave Air Force the lead in the first quarter, but Georgia Tech responded with a 12-play, 69-yard drive capped by Anthony Allen's 5-yard touchdown run. The clock-chewing possession was all running plays stayed as the Yellow Jackets ran over and around the Falcons' defense.
Air Force was much more willing to take shots through the air, throwing 17 passes in the first half, but couldn't take advantage of its opportunities. Jonathan Warzeka dropped what looked to be a sure touchdown pass in the second quarter, and the Falcons couldn't convert on three fourth-down opportunities in the first half -- including one that was well within field-goal range.
Bell's 41-yard kick as time expired in the second quarter cut Georgia Tech's lead to 7-6 at halftime.
The Yellow Jackets appeared to take control of the game in the second half, but a handful of crucial mistakes proved to be too much for them to overcome.
A nearly nine-minute drive opening the third ended when Washington fumbled on the Air Force 5. Then McKayhan's muffed punts -- including the one at the Georgia Tech 14 that led to Air Force's winning touchdown -- gave the Falcons terrific field position.
"It was kind of a microcosm of our season," Georgia Tech coach Paul Johnson said. "It's hard to overcome all those mistakes."
After Tew's scoring run, the Falcons converted the 2-point conversion on a Warzeka run.
Georgia Tech had one last chance to tie it, but a last-gasp pass toward the end zone was intercepted by Jon Davis.