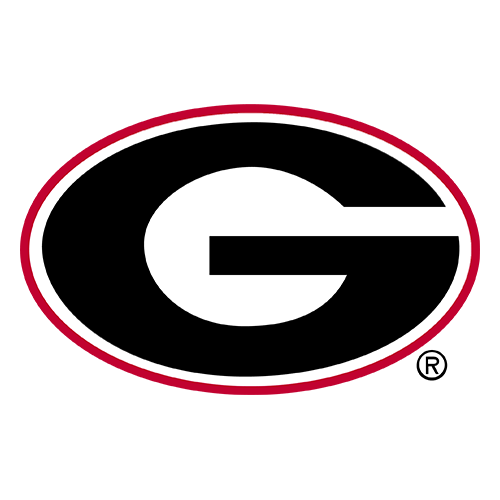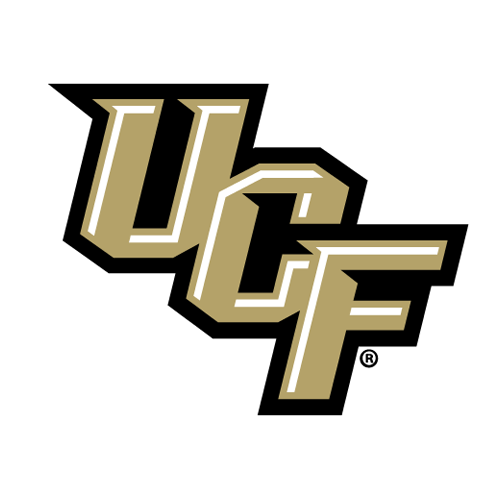 UCF caps best season in school history with bowl win
MEMPHIS, Tenn. -- Central Florida wants to be in a BCS automatic-qualifying conference some day. A program that didn't start playing football until 1979 just burnished its resume in a big way by beating a team from one of those power leagues.
Latavius Murray scored on a 10-yard touchdown run with 9:01 left, and UCF held on to beat Georgia 10-6 Friday in the AutoZone Liberty Bowl and cap the best season in school history with the program's first postseason victory.
The Knights (11-3) had never won more than 10 games in a season and had lost their first three bowl games, including their last visit here in 2007. The Conference USA champs made this win even sweeter by knocking off a Southeastern Conference team in the process, just their second win over that league. The Knights had been 1-13 with the lone win over Alabama in 2000.
"It takes time to get a program going, but I think the depth is there now, and I think we'll be a solid program next year," coach George O'Leary said. "It doesn't happen unless the school makes a commitment."
Georgia (6-7) snapped a four-game bowl winning streak with its first loss since the 2006 Sugar Bowl. Worse for the Bulldogs is notching their first losing season since going 5-6 in 1996. Georgia coach Mark Richt didn't accept the runner-up trophy, instead telling an official to get it to him later.
"We're all disappointed," Richt said. "We didn't want to finish with a loss. We didn't want to finish with a losing record. ... There are reasons why we ended up the way we did. We've got to make change. We've got to make sure it doesn't happen again in the future."
The Bulldogs had the ball longer and last, converting two fourth downs before Kemal Ishmael knocked down Aaron Murray's final long throw into the end zone as time expired.
And in an ending reminiscent of Thursday night's Music City Bowl finish to regulation, the game seemed to be over before it actually was. Murray's first deep throw into the end zone landed incomplete and the clock appeared to run out. But replay officials reviewed the play and ruled the clock should have stopped with 2 seconds left.
Players from both teams went back to their sideline.
"All of the seniors just stuck together and did our part to get the victory," UCF linebacker Josh Linam said.
The Bulldogs had one more shot to pull out the win. Murray rolled to his left and heaved the ball into the end zone, but Ishmael knocked it to the ground with one hand to start the Knights' celebration.
They had to move under cover quickly because a storm front that caused tornadoes in Arkansas hit minutes after the game ended, prompting security to order everyone off the field and out of the stands due to lightning.
Latavius Murray finished with 104 yards on 18 carries, but it was the Knights' defense that pulled out this victory.
UCF came in with C-USA's stingiest defense and 18th best in the nation. The Knights held Georgia to 280 yards total offense, well below the Bulldogs' average of 393.8. Senior captain and two-time C-USA defensive player of the year Bruce Miller had 1 1/2 sacks in the fourth quarter, including one on the final drive. They picked off Murray twice and sacked him a total of three times.
"They just did what they needed to do when it counted the most," Richt said of the UCF defense.
So Georgia has a disappointing end to a season that started with so much promise before junior receiver A.J. Green sat out a four-game NCAA suspension for selling a bowl jersey. Richt tried to use Green as much as possible, even putting him out to return punts after he had fielded only one this season. Green fair caught two and returned the other for 18 yards.
The junior, who could be high NFL draft pick if he decides to leave school early, also caught eight passes for 77 yards.
"They came out with some pretty good schemes to keep me in front of them," Green said. "Nothing special. They just had a real good game plan for me."
The Bulldogs got the ball back three times after Murray's TD. They went three-and-out on the first two, and Georgia got the ball back for the final time with 2:20 left.
They also started both halves driving down field easily before bogging down and settling for field goals of 20 and 41 yards by Blair Walsh. These teams went to halftime tied at 3-3 after a first half in which both Georgia and UCF wasted chances at the end zone.
Richt kicked the first field goal despite having fourth-and-1 at the UCF 3. He said he would've gone for the TD if he'd known what the final score would be. But he still thinks he made the right decision at the time.
"I think a couple of players were upset that I didn't go for it. But if you want to make it, make it on third-and-1. But I thought it was important to put points on the board."
UF had its struggles moving the ball. The Knights finished with 241 yards on offense and Georgia picked off freshman Jeff Godfrey twice, including once in the end zone.
In fact, four of the first nine possessions ended with interceptions.
They moved the ball when it mattered most, and Murray capped the 65-yard drive with the winning TD.
"It was a big relief because we had been running the ball early in the game and wanted to punch one in," the UCF running back said.