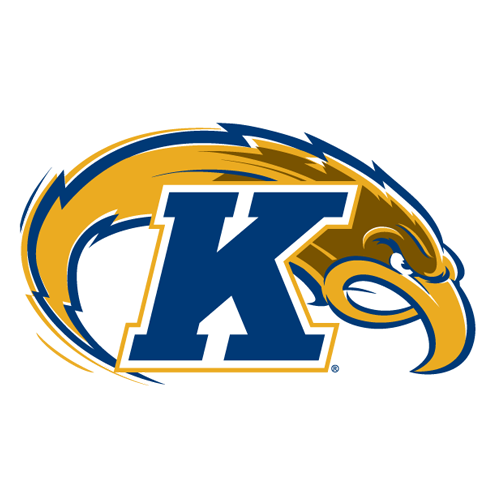 | | 1 | 2 | 3 | 4 | T |
| --- | --- | --- | --- | --- | --- |
| KENT | 0 | 0 | 7 | 0 | 7 |
| ALA | 21 | 3 | 14 | 10 | 48 |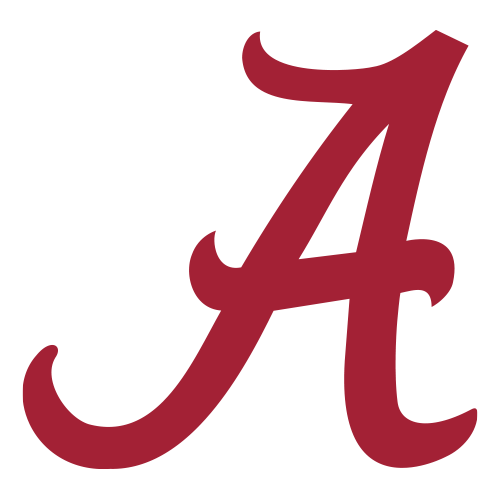 AJ McCarron leads No. 2 Alabama over Kent State
TUSCALOOSA, Ala. -- Alabama put some smiles back on the faces of the people of Tuscaloosa and gave a city rebuilding from a devastating tornado a reason to cheer. Often.
AJ McCarron stepped up in Alabama's quarterback race Saturday, throwing for a touchdown and 226 yards as the Crimson Tide beat Kent State 48-7 in its first game since the twister that destroyed thousands of homes and killed 50 people within a few miles of campus four months ago.
Their helmets decorated with small ribbon stickers in rememberance of the victims, players said it felt good to be back on the field.
"It was great to get out here, and there was kind of a feeling of getting things back to normal," said offensive lineman Barrett Jones. "So much had gone on in this offseason. We were really pleased to get back to football, what this town is famous for."
Trent Richardson, who scored three touchdowns rushing, said the team has a reason to win aside from the usual reasons.
"It was a tragic disaster for us, and we were trying to overcome it and bring joy back to the town," he said.
Vying with Phillip Sims to replace Greg McElroy, McCarron had a 24-yard scoring toss to Marquis Maze and finished 14-of-23 passing.
McCarron was hardly perfect, throwing two interceptions. Sims also threw two interceptions -- one that set up Kent State's score -- and finished 7 of 14 for 73 yards.
Coach Nick Saban didn't name either quarterback his permanent starter afterward, and he said some of the four picks were forgivable because of tipped balls.
"AJ, having a little more poise, having played a little bit more, probably played with a little more poise today, but we have a lot of confidence in Phillip and in most cases he plays extremely well," said Saban, who graduated from Kent State and worked there as an assistant coach. "I think he learned a lot out there today and I think he will be a very good player for us here."
Starting in place of departed Heisman Trophy winner Mark Ingram, Richardson ran for 37 yards on 13 carries.
The season-opener was a tuneup for Alabama before next week's trip to Penn State. Before the game, the school honored police, firefighters and other first responders during a pregame ceremony that included Gov. Robert Bentley.
The raucous, 101,821-seat Bryant-Denny Stadium fell still during a moment of silence to remember tornado victims, and the band performed a tribute at halftime. Fans in the uppermost seats could see twisted trees and mangled homes along the trail of destruction in the distance.
Several Kent State players visited Tuscaloosa in July to help with tornado relief, and Crimson Tide fans applauded as the Golden Flashes jogged on to the field before kickoff. 'Bama fans had sent messages on social media sites all week urging the Bryant-Denny crowd to welcome the visitors nicely rather than booing, and Kent State players noticed the reception.
"That was real classy," said quarterback Spencer Keith, who completed 20 of 47 passes for 99 yards and a touchdown with one interception.
Things didn't go as well for Kent State once the game began, however.
Led by Trey Depriest's 10 tackles, the Alabama defense held the Golden Flashes to 90 yards total offense and minus-9 rushing.
The Golden Flashes' lone TD was set up by Norman Wolfe intercepting Sims and returning the ball to the Alabama 3. Keith found Justin Thompson alone in the end zone two plays later after an incompletion.
Other than that, offensive highlights were few for Kent State.
Alabama was leading 21-0 on McCarron's scoring pass to Maze and Richardson's TD runs of 1 and 9 yards before Kent State got its initial first down midway through the second quarter. The overpowered Flashes finished with only six first downs, compared to 24 for Alabama.
Richardson added another touchdown on a 1-yard run, and 246-pound Jalston Fowler ran 49 yards for a score and led Tide rushers with 69 yards on four carries. Eddie Lacy had eight rushes for 69 yards and a 1-yard touchdown.
Playing both receiver and returning punts, Maze accounted for 214 yards -- 96 on returns and another 118 on eight catches.
Kent State hasn't beaten a Southeastern Conference team in 10 tries. The Flashes last played an SEC team in 2007, losing 56-20 at Kentucky.