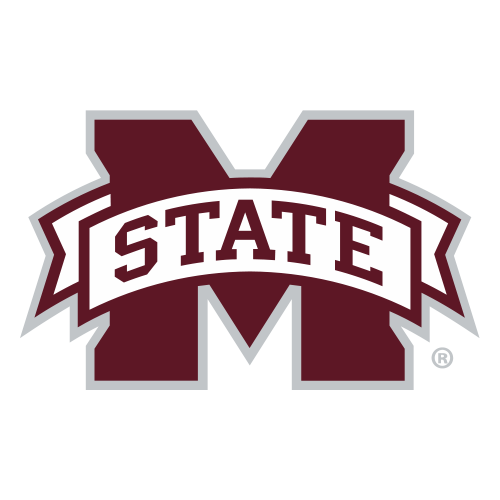 | | 1 | 2 | 3 | 4 | T |
| --- | --- | --- | --- | --- | --- |
| MSST | 14 | 10 | 3 | 7 | 34 |
| AUB | 14 | 17 | 3 | 7 | 41 |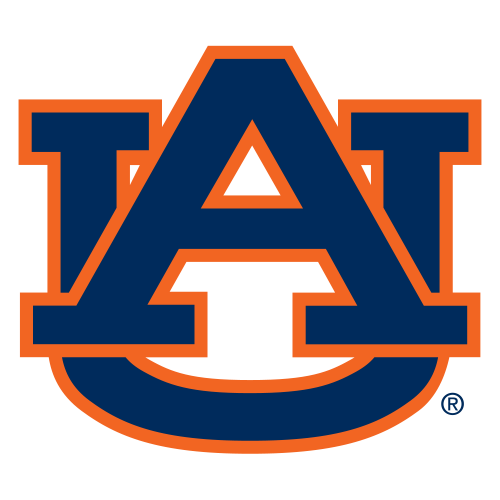 Auburn stuffs No. 16 Mississippi State at goal line to win
AUBURN, Ala. -- Ryan Smith went low and came up big for Auburn.
The backup safety stopped Chris Relf at the goal line with a leg tackle on the final play to preserve the Tigers' 41-34 win over No. 16 Mississippi State on Saturday and keep their winning streak going.
Relf kept the ball on an option and headed for the end zone before Smith brought the 240-pound quarterback down for the Tigers (2-0, 1-0 Southeastern Conference), who had gone from defending national champions to unranked underdog after needing a furious rally to beat Utah State.
"We'd prefer to win football games a lot different than we are, but there's something to be said when you can fight down to the end when it doesn't look good and still win the game," Auburn coach Gene Chizik said.
The Tigers apparently still have the same flair for the dramatic as last year's national title team, just with players such as Smith bailing them out instead of superstars Cam Newton and Nick Fairley. It was Smith's first tackle of the season and fourth of his career.
"I was just trying to go across and make the play," he said. "You don't really have time to think -- you just make the play. I knew he was going to keep the ball. He had been keeping it all day."
This time it was the Bulldogs (1-1, 0-1) who nearly pulled off a huge comeback. Coach Dan Mullen said he would have gone for two points and the win if Relf had punched it across.
All 10 seconds remaining ticked off when Relf came up short.
"Chris made the call on the last play of the game," Mullen said. "We gave him two choices (pass or run). I put it in his hands and he made the right call. I like that. I like that confidence.
"Chris said, 'I feel great about this run call.' It looked like he had it and the kid made a heck of an open-field tackle."
By Relf's estimate, he was an inch shy of scoring.
"We didn't come up with the big inch," he said. "I should have made the play."
Daren Bates, Jake Holland and Neiko Thorpe had led a swarm of defenders to stop Vick Ballard for a short loss on the previous play after Auburn called a timeout to regroup.
"We called time out there at the end and told them what was going to happen the final two plays," Chizik said.
Mike Dyer rushed for 150 yards and two touchdowns for the Tigers, who extended major college football's longest win streak to 17 games. This one will do more to convince poll voters that they can still be competitive in the SEC despite the loss of Newton, Fairley and a host of other starters.
Dyer led the players' sprint toward the student section to celebrate while the final play was reviewed -- and quickly upheld.
The Auburn defense was on the field for 97 plays and gave up 531 yards and 31 first downs before coming through when it appeared Mississippi State would at least send the game to overtime.
Relf, Ballard and Mississippi State put a pounding on them until the end.
Ballard ran for a 3-yard touchdown with 4:51 left to keep Mississippi State alive. Ballard set it up with runs of 19, 13 and 6 yards.
The Bulldogs then held Auburn to three and out and got the ball back with nearly 3 minutes remaining.
Relf passed for 195 yards and a touchdown and ran 27 times for 106 yards. Ballard ran 21 times for 106 yards to help Mississippi State play keepaway.
"He's just a big man," Chizik said of Relf. "He's able to fall forward for 2 or 3 yards. I was extremely impressed with that young man. That is an extremely tough day, taking that many hits and still being able to throw the ball like he does."
Barrett Trotter was 16 of 23 passing for 146 yards and two touchdowns for the Tigers. Emory Blake accounted for most of the passing yards with 108 yards on seven catches, including a 46-yard touchdown.
Both quarterbacks had interceptions returned for touchdowns, but the offenses supplied most of the big plays.
Trotter rolled right and hit tight end Philip Lutzenkirchen for a 10-yard touchdown a minute into the fourth quarter for a 41-27 lead. Dyer, who also had a 52-yard run on the drive, had taken a direct snap and converted a fourth-and-1 by a couple of inches to keep it going.
It was close enough that the SEC had to clarify the ruling.
"When the officiating crew put the first down stake in its final position, the nose of the football was touching the stake making it a first down," said Steve Shaw, the league's coordinator of officials.
The Bulldogs converted a fourth down play in their own territory on their next possession but couldn't reach midfield.
That wasn't a problem the final two drives, or many others.
The Tigers took a 31-24 lead into halftime in a series that include a 3-2 Auburn win just three years ago before both programs turned to new offenses and started putting up big numbers.
The Tigers finished with two quick touchdowns to survive Utah State and opened with two more for a 28-point run-up in a 5:28 span.
Auburn's eagle, Spirit, also showed his resilience. The bald eagle hit the window to a luxury box during his pre-game flight. Apparently unharmed, he rallied and landed near midfield as usual.