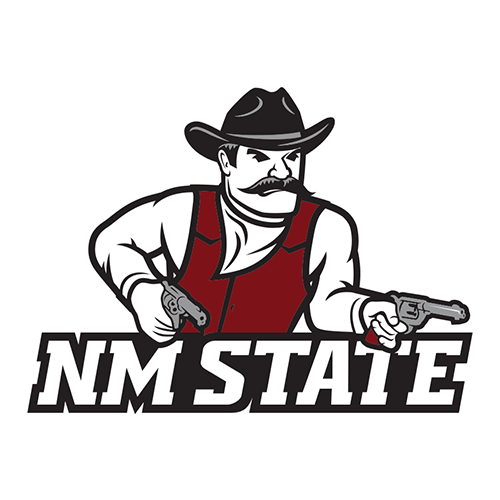 | | 1 | 2 | 3 | 4 | T |
| --- | --- | --- | --- | --- | --- |
| NMSU | 7 | 14 | 7 | 0 | 28 |
| MINN | 7 | 7 | 0 | 7 | 21 |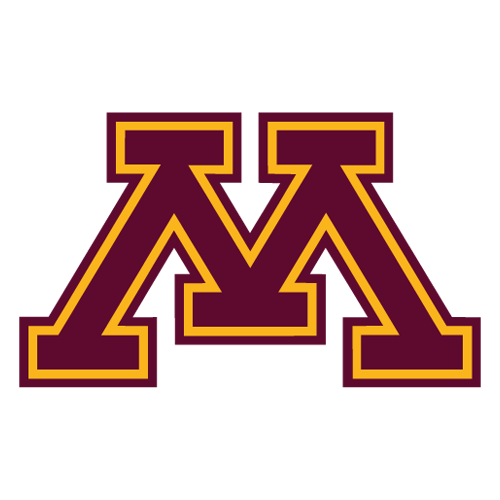 New Mexico State's win clouded by Minnesota coach's collapse
MINNEAPOLIS -- New Mexico State hasn't enjoyed very many victories like this one at Minnesota.
The celebration for the Aggies was tempered by a scary situation on the other team's sideline.
New Mexico State's 28-21 win took a sobering turn on Saturday when Gophers coach Jerry Kill had a seizure with 20 seconds left in the game and was taken away by ambulance.
Kill was stabilized, and Minnesota's team physician said the coach's condition was not life-threatening. Kill has had similar episodes three times before in his career, but never missed a game, and his assistants said they weren't worried.
Still, the Aggies -- like everybody else in the stadium -- were concerned. It was hard not to be when a coach was writhing around on the turf with his arms and legs flapping back and forth, out of control.
"I know our players and our coaches will think about him and hope that he'll have a nice recovery," said New Mexico State coach DeWayne Walker.
Walker gathered his team to pray for Kill during the break, which lasted about 15 minutes. Then his defense, clinging to a seven-point lead with the Gophers on the 25-yard line, forced quarterback MarQueis Gray into his third straight incompletion to end the game.
"This is a signature win for our program that hopefully we can build on," said Walker, who raised his record to 6-21 at NMSU.
The Aggies have long been buried at the bottom of the NCAA's top tier. They haven't finished with a winning record since 2002, and their last postseason appearance was the Sun Bowl in 1960.
This was their first victory over a Big Ten team, and their first win against a foe from a BCS conference since beating Arizona State in 1999.
Walker was actually a starting cornerback for the Gophers in 1980-81, so this was extra special for him. Walker said he told Kill before the game that, as a former Gophers player, he's happy that Kill has the job.
"This program is in good hands," Walker said.
Andrew Manley passed for 288 yards and three touchdowns for the Aggies (1-1), overcoming two interceptions with some clutch throws. They made up for a 20-point loss at home in their opener to Ohio.
The Aggies set the tone from the start with a six-play, 60-yard drive. Manley hit Rogers for a 26-yard score, with cornerback Brock Vereen and safety Shady Salamon failing to reach Rogers in time.
Manley wasn't highly recruited, and Walker said he didn't have the job locked down when the season started. But he looked crisp early, completing his first 12 passes, the last a 4-yard strike to backup tight end David Quiroga that stretched the NMSU lead to 21-7 with 6:53 left in the first half.
"He's going to be a good player for us, and he's going to help us win some more games," Walker said.
Manley had help from Robert Clay, who rushed 20 times for 97 yards and a touchdown. Taveon Rogers had 88 yards receiving and two scores.
"That was a glimpse of what type of football team we can have, and it was good to see our guys come out today and just pick up where we left off," said Walker, who declined to make his players available for interviews out of respect to Kill.
MarQueis Gray had another uneven performance at quarterback for the Gophers (0-2), who haven't lost their first two games to start a season since 1992, which was Jim Wacker's first year on the job.
Da'Jon McKnight made a handful of acrobatic catches, finishing with 146 yards and one touchdown, and tight end Colin McGarry dived to haul in a 10-yard score in the corner of the end zone and pull the Gophers within 21-14 right before the half.
Gray, who was relieved in the third quarter by freshman Max Shortell because he had cramps on a hot day, finished with 110 yards rushing on 17 attempts. He went 16 for 32 through the air for 211 yards, two touchdowns and two interceptions.
Gray threaded a perfect pass to McKnight on a quick post route for a 4-yard touchdown with 11:47 left, pulling the Gophers within 28-21.
He nearly tied the game later on a rollout with a head-first dive at the pylon with 7:51 left, and the initial ruling on the field was a touchdown. But a replay review determined his foot was out of bounds.
On fourth and 1, Edwards was stopped and NMSU took over.
Clay and Victor Johnson ground down the clock for the Aggies, and the Gophers didn't get the ball back until 2:09 remained, starting at their own 11-yard line with no timeouts.
Gray wiggled away from the defense three times on the final drive, scrambling for a total of 32 yards and getting out of bounds on the first two to keep the clock from winding too far down.
He gained for 13 yards on his last carry, leaping to his feet after he was tackled in the middle of the field at the NMSU 25 and quickly ordered his teammates to line up so he could grab the snap and spike the ball.
Then, after two more incompletions, Kill was writhing back and forth on the sideline, and everybody in the stadium stopped caring about the few seconds that remained.