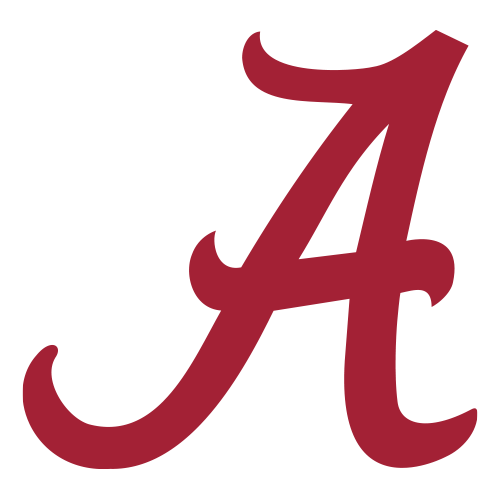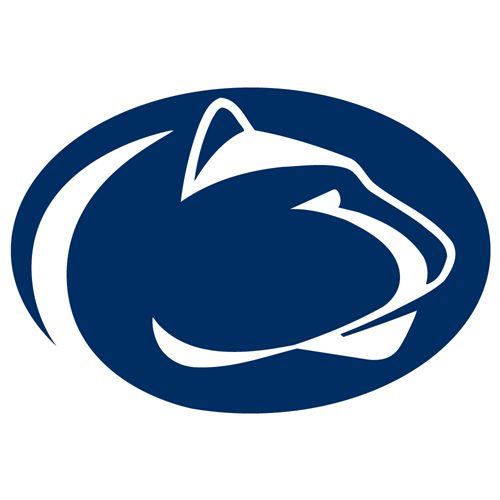 AJ McCarron calmly leads No. 3 Alabama past No. 23 Penn State
STATE COLLEGE, Pa. -- To call Alabama tight end Michael Williams open would have been a stretch.
It didn't stop AJ McCarron from delivering a fastball that must have made lots of Alabama fans think the Crimson Tide's quarterback competition is over.
McCarron was poised and efficient in a rare trip to Big Ten country for No. 3 Alabama, throwing for 163 yards and a 5-yard touchdown that he zipped through traffic to Williams as the Tide beat No. 23 Penn State 27-11 on Saturday.
Alabama completed a sweep of the home-and-home series between the two storied programs with a methodical and smothering performance reminiscent of last year's 24-3 win in Tuscaloosa.
Both teams came into the second week of the season with unsettled quarterback issues. At Alabama (2-0), those now appear to be settled.
"That's not my concern. That's why coach make the calls," McCarron said. "Coach tells me to go out and I'm going to play."
Playing in front of the largest crowd ever to see an Alabama football game, McCarron was 19 for 31 with no turnovers.
"Not just myself, the whole offense did a great job of not allowing turnovers and the defense got us turnovers," the sophomore said. "That's the way we have to play. If we keep playing like that, it's going to be a special team."
McCarron started the Tide's first game against Kent State but had to share the job with Phillip Sims. This week he was on his own. He gave coach Nick Saban no reason to make a change until the game was out of reach.
Saban, of course, was not about to declare McCarron the unchallenged No. 1.
"We still have a competition at the position," Saban said. "We really do feel like we have two very good players and we want both guys to continue to develop. But I thought AJ did a nice job today."
Nittany Lions fans might be wondering if either Robert Bolden or Matt McGloin are the answer at quarterback for Penn State (1-1). They combined to go 12 for 39 for 144 yards. McGloin completed 1 of 10 for no yards. Bolden led a late scoring drive and threw an interception.
"We certainly deserved a whooping today," Penn State coach Joe Paterno said. "I think we've just got a lot of work ahead of us."
With Paterno coaching from a box way above the field at Beaver Stadium -- nursing pelvic and leg injuries from a collision with a player -- there was only one two-time national champion coach on the floor of the stadium.
Saban paced the Crimson Tide's sideline with his headset on, stopping to watch the action with his hands on his hips or knees, before going back to stalking.
At 59 years old, Saban has a 131 victories, 271 behind Paterno's major college record. Saban will never catch the 84-year-old JoePa on that list, but he's got a team capable of getting him a third national title this season.
Trent Richardson was workmanlike with 26 carries for 111 yards and two touchdowns, including a 13-yarder with 6:14 left in the fourth that made it 27-3 and cleared much of the 107,846 at Beaver Stadium -- save the ones in Crimson shirts.
Led by defensive backs Dre Kirkpatrick and Robert Lester, the Tide defense held Penn State to 251 yards.
At one point in the third quarter, Alabama nearly intercepted five straight Penn State passes. The first two thrown by Bolden were called picks on the field, but did not stand up to video review. Lester couldn't quite keep either from touching the ground. On the next series, McGloin relieved and Alabama defenders got a piece of all three of his throws.
"We've just got to catch the ball, we can't worry about who's back there, who's not back there," Penn State receiver Derek Moye said.
Alabama finally did get an interception that stood on Penn State's next possession when free safety Mark Barron ranged to the sideline and leaped high to get Bolden's underthrown pass.
Alabama improved to 10-5 against Penn State and snapped the Nittany Lions' 23-game winning streak in nonconference home games.
Penn State used 16 plays, three timeouts and half the first quarter to take a 3-0 lead on the game's first possession, thanks to Evan Lewis' 43-yard field goal.
The Nittany Lions had one more first down in the half.
"It was just a matter of getting used to what they were doing," Kirkpatrick said.
With the help of a faked punt and a kind spot, Alabama grabbed the lead late in the first quarter.
On fourth-and-less than a yard, Alabama snapped to upback Brad Smelley out of punt formation. The tight end plunged into the line and Penn State thought it had the ball back at the Crimson Tide 39. A measurement gave Alabama a first down by the nose of the ball, much to the dismay of the fans in white shirts.
"We weren't doing much offensively. We needed to change the momentum," Saban said.
With a second chance McCarron completed four passes, the last a laser to Williams.
Another long Alabama drive ended with Jason Shelley's 22-yard field goal in the second quarter. He added an 18-yarder in the third quarter to make it 20-3.
Penn State avoided another game without a touchdown against Alabama when Silas Redd scored from the 1 with 1:53 left in the game and Bolden ran in a 2-point conversion.
Alabama's trip to Happy Valley marked just the third time since 1981 that any SEC team had played at a Big Ten Stadium, excluding the previous annual series between Indiana and Kentucky. The others were LSU at Ohio State in 1988 and Vanderbilt played at Michigan in 2006. The last time Alabama played at Penn State -- 1989 -- the Nittany Lions were still an independent.