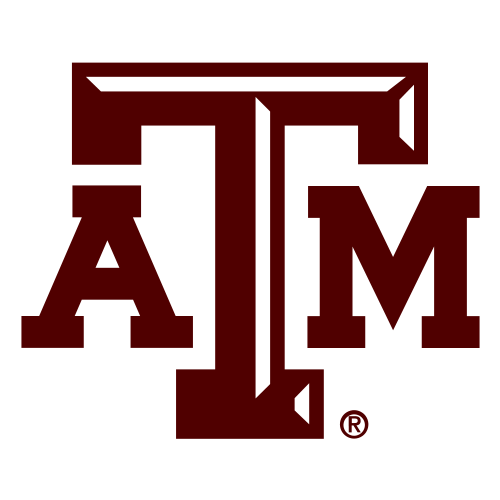 | | 1 | 2 | 3 | 4 | T |
| --- | --- | --- | --- | --- | --- |
| TA&M | 14 | 21 | 0 | 3 | 38 |
| ARK | 7 | 10 | 10 | 15 | 42 |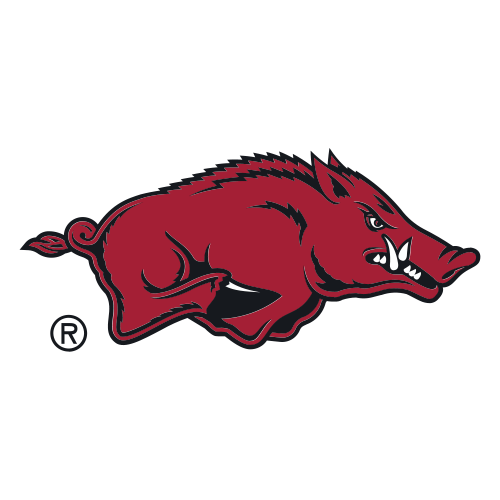 Arkansas prevails after Texas A&M wastes another big lead
ARLINGTON, Texas -- Arkansas players on the field were jumping up and down with joy, the guys on the sideline wore huge smiles and tens of thousands of fans followed their usual cries of "Woo Pig Sooie!"
Brace yourself, Texas A&M fans, because it might be like this week after week next season.
Tyler Wilson threw for a school-record 510 yards, Jarius Wright caught 13 passes for a school-record 281 yards and the No. 18 Arkansas Razorbacks turned an 18-point halftime deficit into a 42-38 victory on Saturday, giving the No. 14 Aggies a rude preview of life in their new conference.
"We played in the second half with a tremendous amount of heart, competitive spirit, toughness," Arkansas coach Bobby Petrino said. "It was a really good win."
Texas A&M scored five touchdowns in the first half, all on the ground against a defense that had allowed only a single rushing touchdown over four previous games. The Razorbacks snapped back to form in the second half, yielding only a field goal, albeit one that gave the Aggies a 38-35 lead with 4:22 left.
Then Broderick Green ran 3 yards for a touchdown with 1:41 left to put Arkansas (4-1) ahead for the first time. One defensive stand later, the celebrations broke out among the Hogs' half of the 69,838 fans, further punctuated with chants of, "S-E-C! S-E-C!"
Meanwhile, the Aggies (2-2) and their fans were forced to accept a second straight agonizing defeat.
Just a week before, they gave up a 17-point halftime lead at home to a member of the Big 12, the conference they're leaving behind. Now, they've blown an even bigger lead to a team from the conference they just announced they're joining. It's a 1-2 punch that has taken them from No. 8 and the cusp of the national title chase to likely the back end of the top 25 and sinking in the conference race.
"We'll have some heart-to-hearts this week, particularly on Monday, about which direction we're going to go and make sure that what happened today doesn't happen again," Texas A&M coach Mike Sherman said.
The Aggies have dropped seven straight games to SEC teams, dating to 1995, or back when they were in the Southwest Conference. That makes them 0-for-the-Big-12-era against teams from their new league.
"I don't put a whole lot of stock into all that stuff," Sherman said. "We're in the Big 12 right now and we need to win in the Big 12. We're focusing more on this season. We'll worry about next season, next season, when we are in that conference."
Wilson shattered the school passing record of 409 set by Ryan Mallett against Vanderbilt last season. He was 30 of 51 with three touchdowns, including a pinpoint 68-yarder to Wright. He also ran for a 2-point conversion that tied the game 35-35, and led the nine-play, 80-yard drive for the winning touchdown.
Most of all, Wilson guided Arkansas to points on four of six second-half drives before the kneel-down at the end.
"You can't get caught up in how many passing yards you've thrown for or what the score is," Wilson said. "It's just chipping away. We had success spreading 'em out in an empty formation. I knew we'd have success in the second half if the defense could hold 'em a few times."
Wright broke the school receiving record of 204 yards by halftime. He wound up also tying the record for catches. And, get this -- in a single game, he got more than a quarter of the yardage needed for the single-season record of 1,004. With at least seven games left, he's already at 478.
"We saw before the game, that they left the middle open a lot," Wright said. "They did it against us too and we had to make them pay."
His best play wasn't a catch, but a head's up recovery of a fumble by fellow receiver Cobi Hamilton as the ball was rolling into the end zone. That touchdown got Arkansas within 35-33, setting up Wilson's conversion that tied it.
"I was over there trying to get a block for Cobi," Wright said. "I saw the ball squirt out and when I saw that, I had it in my head that I had to get the ball."
Green was thought to have been lost for the season because of a knee injury sustained during spring practice. But in his season debut, he rumbled for 25 yards and two touchdowns on nine carries.
"I never saw this happening at all," he said "I thought I'd come back next year. I feel amazing. I was pumped. I kept telling myself, 'I can do this.'"
For all the offensive fireworks, the Arkansas defense deserves credit, too.
The Razorbacks went from giving up 404 yards in the first half to 224 in the second half.
"We came in at halftime and talked a lot about competing, tackling better, running full speed to the ball," Petrino said. "They made us look like we didn't tackle very good in the first half. We made a few adjustments on defense, how we were going to align, but basically I thought we came out and competed extremely hard."
A&M's Christine Michael ran for 230 yards and three touchdowns, and Cyrus Gray ran for 95 yards and two touchdowns. Ryan Tannehill 25 of 35 for 247 yards and an interception, and ran for 56 yards.
The Aggies fell to 0-4 at Cowboys Stadium. They are 0-3 against Arkansas and lost the Cotton Bowl in January to another SEC school, LSU.