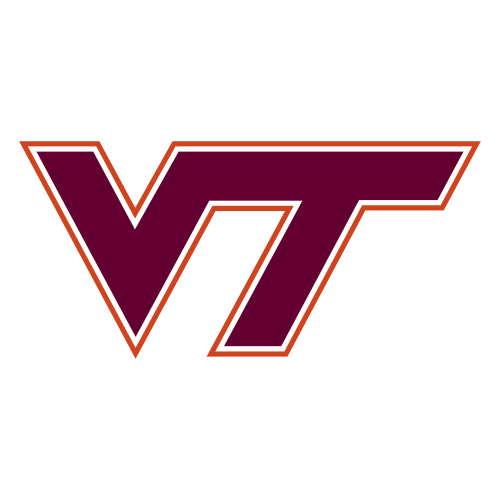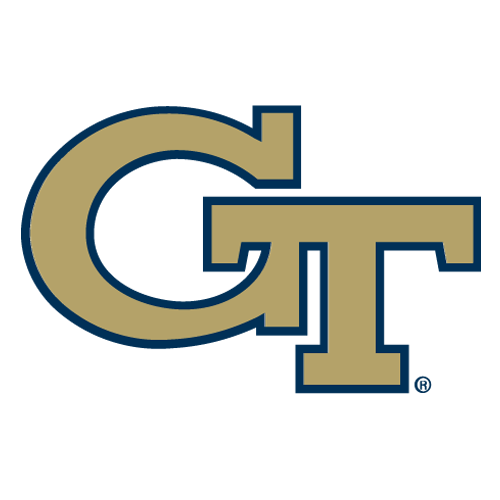 Logan Thomas tosses 3 TDs, runs for 2 TDs in Hokies' win
ATLANTA -- Logan Thomas was bigger than most of the guys trying to tackle him. Georgia Tech simply couldn't bring down Virginia Tech's towering quarterback, even resorting to throwing a punch.
When Thomas was done, Virginia Tech had a clear path to the Atlantic Coast Conference championship game.
The 6-foot-6, 254-pound sophomore accounted for five touchdowns, while David Wilson rushed for a career-best 175 yards as the No. 10 Hokies eliminated Georgia Tech (No. 21 BCS, No. 20 AP) from the ACC race with a 37-26 victory Thursday night.
"When you get to November, you want to be playing for something," said Virginia Tech coach Frank Beamer. "You want to be playing for championships. And these guys have put us in that position."
Thomas threw three touchdown passes and ran for two more scores. Wilson had his seventh straight 100-yard game, already the longest streak of Beamer's quarter-century as coach.
The teams went back and forth through the second and third quarters, scoring on eight of nine possessions in one stretch. But Virginia Tech (9-1, 5-1 ACC) took advantage of a huge personal foul on Jeremiah Attaochu and a fourth-down gamble by Georgia Tech coach Paul Johnson that didn't pay off.
The Yellow Jackets (7-3, 4-3) were eliminated from the Coastal Division race, while Virginia Tech can assure its fifth division title in seven years by winning the next two games.
Georgia Tech quarterback Tevin Washington ran for three touchdowns, but the Hokies took the lead for good on Thomas' 12-yard run in the final minute of the third quarter. The play was typical for the big QB, who simply lowered his head and bulled his way to the end zone. The Yellow Jackets just couldn't bring him down.
"He's a load," Beamer said.
Added Thomas, "We just keep battling and battling."
That touchdown was set up by Attaochu's huge blunder, which extended a possession that seemed to be over deep in Virginia Tech territory. On third-and-19 from his own 17, Thomas was flushed out of the pocket and corralled by several Georgia Tech defenders. But he wouldn't go down and, apparently out of frustration, Attaochu threw a punch into the side of the quarterback's helmet.
"I just had an overdose of adrenalin," said Attaochu, insisting he was actually trying to cause a fumble though he didn't come close to the ball. "When I made contact with him, I was mad he wouldn't go down."
Instead of a knockout, he drew a personal foul gave Virginia Tech a first down -- and very well could lead to a suspension for Attaochu after the ACC reviews the play. More important on this night, Wilson got loose for a 44-yard run and Thomas scored on a third-and-1 play that was designed to merely pick up the first down. He took it all the way to the end zone, giving the Hokies a 27-26 lead after a two-point pass was incomplete.
Then, it was Johnson who left himself open to second guessing when he decided to go for it on fourth-and-1 at his own 31 early in the fourth. Washington tried to get it on a keeper, but he was stopped about a foot short.
"I felt like we needed to score," Johnson said. "I thought we could make a yard and we didn't."
From there, Virginia Tech moved in for the kill. The Hokies converted their own fourth-and-1, but that was an easier call to make with Thomas to carry it. He bulled his way for a 5-yard gain, then hooked up with Chris Drager for his first career touchdown, a 14-yard pass on third down that made it 34-26.
"We've faced some good ones," said Georgia Tech linebacker Julian Burnett, who gave away 8 inches and 32 pounds to the opposing quarterback. "Probably not as big and strong as that guy."
Cody Journell sealed the victory, knocking through a 23-yard field goal with 3:02 remaining.
"When you get two good football teams together, you're going to have some momentum swings like that," Beamer said. "I'm glad we got the last one."
After a wild final minute to the second quarter, in which the teams combined for three scores that left Virginia Tech with a 21-13 lead, the Yellow Jackets took the second-half kickoff and drove it right down the field.
Washington broke off a 35-yard run and also benefited from a personal foul penalty on Jack Tyler, who whacked Embry Peeples as he was running out of bounds, sending him flying toward the Yellow Jackets bench while yellow flags flew in from all directions. Washington finished it off with a 1-yard touchdown run, but he was stuffed on a 2-point conversion to leave Georgia Tech trailing 21-19.
No one, it seemed, could stop anyone at that point, but Virginia Tech stopped itself. With the Hokies driving for another score, Wilson had the ball stripped away by Burnett and Isaiah Johnson recovered at the 16 for the Yellow Jackets.
Back came Georgia Tech, reclaiming the lead with lightning-quick 84-yard drive that took only seven plays. Peeples went down the sideline for a 39-yard run and Washington nearly took it in with a 29-yard gain, before finishing it off with his third TD of the night on a 1-yard dive.
That would be the last hurrah for the Yellow Jackets, who were coming off an upset of then-unbeaten Clemson that sent fans storming the field at Bobby Dodd Stadium. This time, they filed out quietly on a cold night, while Virginia Tech and its contingent of fans celebrated the Hokies extending their ACC-record road winning streak to 12 in a row -- currently the nation's longest run of success away from home.
The winner of this game has gone on to take every Coastal Division title, and Virginia Tech controls the race now. Rival Virginia, with two ACC losses, is the only team that still has a chance to catch the Hokies.
"We worked all season to work our way back in the ACC," Washington said. "It's just a letdown. But there's nothing we can do now but go out and try to win the next two and try to put ourselves in position to just have a decent record."
Virginia Tech was up 14-7 before a back-and-forth finish to the half.
Georgia Tech drove for Justin Moore's 41-yard field goal with exactly 1 minute left. After the ensuing kickoff, Thomas threw deep to Coale on the very first snap. The receiver beat Louis Young, cut back to avoid Rashaad Reid and dove over the goal line after a desperation trip by Rod Sweeting for a 63-yard touchdown.
But the Yellow Jackets weren't done, either. Washington connected with Stephen Hill on a 41-yard pass and Moore booted through another field goal on the final play of the half, this one from 36 yards to cut the Hokies' lead.