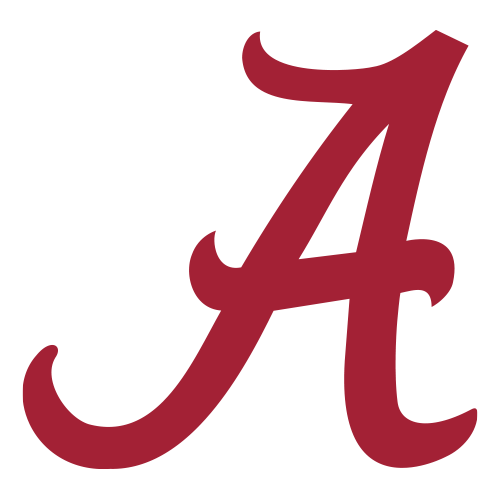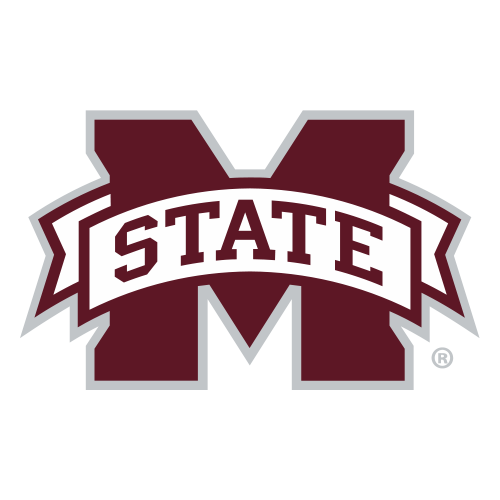 Trent Richardson rushes for 127 yards as Alabama rebounds from loss
STARKVILLE, Miss. -- Alabama is done feeling sorry for itself. Now the Crimson Tide's back to inflicting pain on the opposing team.
Trent Richardson rushed for 127 yards and a touchdown, Alabama's defense gave up just 131 total yards and the Crimson Tide (No. 3 BCS, No. 4 AP) beat Mississippi State 24-7 on Saturday night.
"After a loss like last week, a win is the only medicine," Richardson said.
It was a typical no-frills victory for Alabama (9-1, 6-1 Southeastern Conference), which has won nine of its last 11 against Mississippi State, including four straight. The Crimson Tide defense has held 11 straight opponents to 14 points or less.
Alabama struggled again with field goals, missing two of them in the first half after missing four in last week's 9-6 loss to No. 1 LSU. But Richardson and Eddie Lacy, who rushed for 96 yards and two touchdowns, made up for those miscues.
"We had a slow start," Lacy said. "They had a lot of energy, but energy only lasts so long."
Mississippi State (5-5, 1-5) remains one victory from bowl eligibility. Third-year coach Dan Mullen is now 2-11 against SEC Western Division rivals, with both victories coming against Ole Miss.
The Bulldogs averaged just 2.2 yards per play.
Richardson didn't have his typical Heisman-caliber performance, finding little running room against Mississippi State's defense, especially in the first half. But he got stronger as the game progressed, with an explosive 25-yard run early in the fourth quarter to Mississippi State's 4.
Two plays later, he plowed through the line for a 2-yard touchdown that gave the Tide an insurmountable 17-0 lead. He had 88 of his yards rushing in the second half and carried a huge workload all night, with a season-high 32 carries.
Alabama coach Nick Saban was pleased how his team bounced back after last week's emotional loss to LSU. The setback put a serious dent in the Tide's national championship hopes, though there's still an outside shot at a second title in three seasons.
"There was a challenge presented to them after the difficult circumstances of last week," Saban said. "And they responded."
Alabama could've had a bigger lead much sooner, but struggled once again with the kicking game. The Tide missed two field goals -- a 49-yard attempt by Cade Foster and a 31-yarder by Jeremy Shelley -- before taking a 7-0 lead in the second quarter after Lacy's 2-yard touchdown run.
But Mississippi State's kickers couldn't kick straight either.
The Bulldogs blew their best opportunity late in the first half when Cameron Lawrence intercepted A.J. McCarron's pass and returned it to the Alabama 4-yard line. But the ensuing three plays lost yards, and Brian Egan missed a 29-yard field goal as Mississippi State came up empty.
McCarron completed 14 of 24 passes for 163 yards and an interception.
Mississippi State did have one rally early in the fourth quarter. LaDarius Perkins returned a kickoff 68 yards to Alabama's 22-yard line and three plays later Russell threw a 12-yard touchdown pass to Chris Smith as the Bulldogs pulled within 17-7.
But Alabama buckled down from that point. Lacy's 32-yard touchdown with 1:18 remaining pushed the lead to 24-7.
"At the end of the day, we want zero points on the board," Alabama linebacker C.J. Mosley said. "But our goal was 13 or less, so we met our goal."
Mississippi State's two-quarterback system with Chris Relf and Tyler Russell had been effective over the past few weeks, but failed to generate much momentum against the Tide. Mullen even briefly tried third-stringer Dylan Favre in the second half, but nothing worked.
Russell had the most success, completing 13 of 25 passes for 110 yards and a touchdown. Mississippi State had only 12 yards rushing and the 131 total yards were the lowest in the Mullen era.
Mullen said Mississippi State made way too many mistakes to hang with the Tide.
"Three of four dropped passes, we missed two field goals, we dropped a punt snap," Mullen said. "We do all the little things that you can't do. Alabama is going to play a very clean game, and they're going to wait for you to make mistakes."