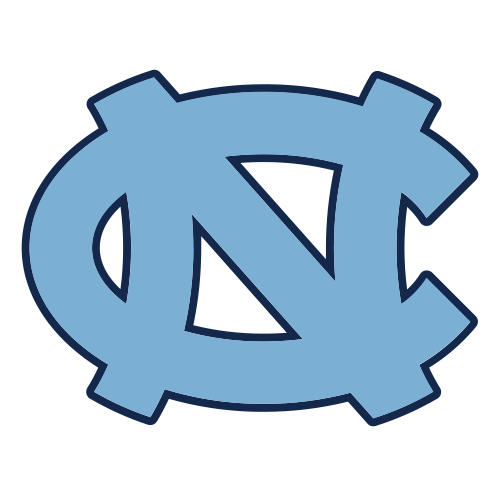 | | 1 | 2 | 3 | 4 | T |
| --- | --- | --- | --- | --- | --- |
| UNC | 7 | 0 | 0 | 14 | 21 |
| VT | 0 | 10 | 14 | 0 | 24 |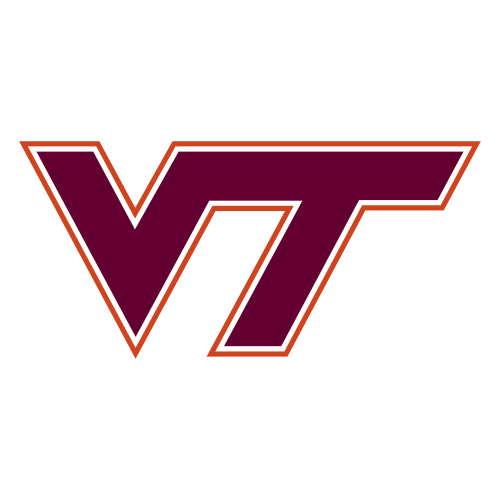 Logan Thomas boosts No. 8 Virginia Tech past UNC
BLACKSBURG, Va. -- Logan Thomas and Virginia Tech (No. 8 BCS, No. 9 AP) will win the ACC's Coastal Division on Saturday night if Virginia loses at Florida State (No. 23 BCS, No. 25 AP). If the Cavaliers win, the Virginia rivals will play for the crown Nov. 26.
In perhaps a sign of how confident he's feeling, Thomas wants to have to earn it.
"I'd love to see them go out there and win and make it mean a lot more next week," Thomas said of the Cavaliers, the only team still in contention for the spot opposite Clemson in the conference title game.
Thomas has plenty of reasons to feel good about the Hokies' chances after their 24-21 victory over North Carolina on Thursday night. He threw for two touchdowns and ran for a third as Virginia Tech built a 24-7 lead, then held off a comeback bid by the Tar Heels in the final quarter.
The Hokies (10-1, 6-1 Atlantic Coast Conference) won their sixth in a row since a home loss to No. 7 Clemson and remained on track for a fourth trip to the ACC championship game in five years. Virginia Tech is the only team in the nation that has won at least 10 games in each of the past eight seasons.
Thomas hit Chris Drager with a game-tying 11-yard touchdown pass in the second quarter, ran 23 yards for a touchdown in the third and hit D.J. Coles on a perfect fade route to make it 24-7.
"He put the ball where only I could make a play on it," Coles said of his second touchdown.
And once again gave coach Frank Beamer reason to feel good going forward.
"I think he doesn't do crazy things with the ball. There's a lot to be said for that," Beamer said after earning his 250th win. "I think he just continues to be a good leader. I think his poise rubs off on the other guys."
Thomas wasn't the only one making huge plays for the Hokies. Antone Exum forced a fumble by Ryan Houston at the Hokies 5 with North Carolina poised to go ahead 14-0, and Derrick Hopkins recovered. Even better, the Hokies drove 95 yards to the tying touchdown.
"I was just happy to get off the field," Hopkins said. "That changed the game."
The play came at the end of the Tar Heels' only sustained drive until the fourth quarter, and although Houston later scored to make it 24-21, he was kicking himself for the mistake.
"It was unreal for me," he said. "The last time I remember fumbling was in my freshman year when I was here. It brought back bad memories."
North Carolina (6-5, 2-5) lost its second straight but made it tense with the help of some defensive breakdowns by the Hokies when they appeared comfortably in command.
Bryn Renner's 5-yard touchdown pass to Erik Highsmith made it 24-14 with 7:06 to go, and after the Hokies were forced to punt, Renner's 64-yard pass to Highsmith on a blown coverage set up Houston's short touchdown run, making it 24-21 with 2:32 to play.
The Tar Heels tried an onside kick and recovered it, but the ball did not travel the required 10 yards to allow them to gain possession. Virginia Tech almost ran out the clock, leaving the Tar Heels time for one play -- but Renner's short pass fell incomplete.
"It wasn't real clean, but it was a win. I think that's the important thing at this time," Beamer said.
Thomas finished 19 of 32 for 195 yards. He hit Jarrett Boykin 10 times for 106 yards, and Virginia Tech improved to 19-5 on Thursday nights.
Until the late drama, the Hokies were in control.
They led 10-7 at halftime and scored twice in the third quarter to effectively put the game away, especially since the Tar Heels' offense managed to do very little. Their cause was not helped when 1,000-yard rusher Giovani Bernard, who gained 45 yards on 10 carries and scored their first touchdown, left with a mild concussion in the first half and didn't return.
Thomas made it 17-7 with a 23-yard touchdown run on third-and-2. It capped a 70-yard drive helped greatly by a pass interference call against Charles Brown on a ball that was well over the head of Boykin. The whistle came on a third-and-13 from the Tar Heels 44.
After an exchange of punts, Thomas hit Boykin for 39 yards to the Tar Heels 27. Josh Oglesby followed with runs of 13 and 10 yards, and Thomas hit Coles with a beautiful throw on a fade route to the right corner of the end zone, pushing the lead to 24-7 late in the quarter.
Only then did the Tar Heels start moving the ball, but they ran out of time.
Virginia Tech drove to the North Carolina 26 on its second possession, but Thomas missed Boykin on fourth-and-4. The Tar Heels appeared poised to double their lead, but fumbled it away.
"We knew we would go up 14-0 and we just kind of fell back," Highsmith said.
That started an 18-play, 95-yard drive for the Hokies that featured three third-down conversions and a 2-yard run on fourth-and-1 by Thomas. The 6-foot-6, 254-pounder had scrambled for 18 yards on third-and-19, then pushed the pile after appearing to have been stopped.
Three plays later, he hit Drager from 11 yards out for the tying touchdown.
After failing to get a first down, the Tar Heels gave the Hokies a short field when Dion Guy was called for fair-catch interference, and Virginia Tech took over at the Tar Heels 34.
David Wilson covered the first 33 on the next play, but when two rushes by Wilson and one by Thomas netted minus-4 yards, Cody Journell made it 10-7 with a 22-yard field goal.
The Hokies found themselves in familiar territory early -- trailing -- very quickly.
On the game's first play from scrimmage, Sylvester Williams hit Thomas from behind and stripped the ball. Tydreke Powell recovered for the Tar Heels at the Hokies 20.
Renner hit Dwight Jones for 18 yards on the second play, and Bernard ran it in from the 4 on the next play, giving North Carolina a 7-0 lead after just 1:18. It was the seventh time the opponent has scored first against Virginia Tech this season, and the Hokies were 5-1 in those.