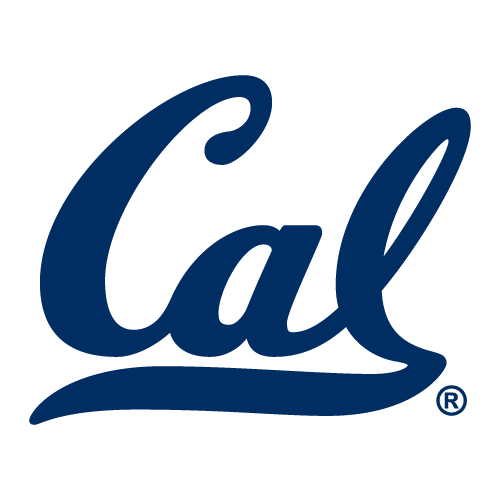 | | 1 | 2 | 3 | 4 | T |
| --- | --- | --- | --- | --- | --- |
| CAL | 10 | 3 | 0 | 15 | 28 |
| STAN | 7 | 7 | 14 | 3 | 31 |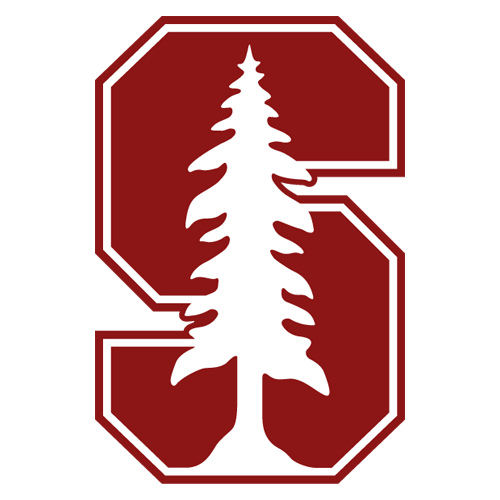 Andrew Luck, Stanford survive slow start, hold off Cal
STANFORD, Calif. -- Andrew Luck slogged through a soggy field, all smiles, hands raised, taking a little extra time watching his Stanford teammates sprint to lift The Axe in triumph.
One last Big Game moment to savor.
Luck threw for 257 yards and two touchdowns and Stanford (No. 9 ESPN/USA Today, No. 8 AP) survived a shaky start to beat rival California 31-28 on Saturday night in rain-soaked Big Game with a rare late start under the lights.
"It means a lot," said Luck, who has insisted this year will be his last in a Cardinal uniform. "It will mean more once the season is over, I'm sure, you get to reminisce. I feel very grateful and blessed winning two games in a row against them and retaining The Axe another year."
The pelting rain did little to slow Luck down.
Luck revived his Heisman Trophy campaign by tossing scores to Levine Toilolo and Ryan Hewitt, keeping the Cardinal's slim chances of a Pac-12 title and national championship alive. He overcame an early interception and rallied Stanford (10-1, 8-1) from six points down to keep The Axe on The Farm for the second straight season.
"It's special," Stanford coach David Shaw said. "It didn't really hit me until today. You look in the seniors' eyes, they wanted it so bad. As a coach, you can't help but pull for your guys and want them to be successful."
Cal's quarterback might have been the better of the two for long stretches.
Zach Maynard finished with 280 yards passing with two touchdowns for the Golden Bears (6-5, 3-5) in the 114th edition of the Bay Area rivalry. Cal's offense struggled in the second half before a late comeback came up short.
Stanford had its 17-game winning streak stopped the previous Saturday in a 53-30 loss to Oregon that seemed to dash its national championship dreams. With No. 2 Oklahoma State, No. 4 Oregon, No. 5 Oklahoma and No. 7 Clemson all falling this week, the Cardinal's chances might not seem so far-fetched anymore.
They host Notre Dame in the regular-season finale looking to stay in the hunt for another BCS bowl -- if not a slim shot at the national title -- but can only reach the Pac-12 title game if Oregon loses at home to rival Oregon State.
Stanford stuck it out in the slop and emerged with a victory to save what's left of its season.
With a steady stream of rain falling, Luck connected with Toilolo for a 4-yard touchdown on the opening drive of the third quarter to extend the Cardinal's lead to 21-13. Stanford stifled Cal's offense again and quickly put the ball back in the hands of its star quarterback.
Luck wasted little time.
He found Toilolo for a 41-yard gain and finished off the drive with a 10-yard touchdown pass to fullback Hewitt to put Stanford in front 28-13.
The Cardinal wasted an opportunity to put the game away earlier when Isi Sofele fumbled. Stanford took over and punted quickly, and Cal pushed ahead with the momentum.
Maynard led a 68-yard drive ending with a short TD pass to Spencer Hagan on third down. After a 2-point conversion on a pass to Marvin Jones, Cal cut Stanford's lead to 28-21 with 10:53 left.
"It was kind of frustrating because they were running the ball a lot right up the middle of the field and controlling the clock," Maynard said. "We had to hurry up and run a two-minute offense, and after that, we just ran out of time."
All that time quickly vanished.
Stanford grinded out 7:40 with a 14-play, 57-yard drive with a series of short runs and passes on slick, soggy field that had defenders sliding in every direction. Even running backs, too.
Jordan Williamson, who missed a 33-yard field goal wide left in the first half and hadn't played in the last three games because of an undisclosed injury, kicked a 35-yard field to give the Cardinal a two-score cushion.
"You've got to have faith in your players," Shaw said. "He missed a kick, but that was the right decision at the time."
That proved pivotal when C.J. Anderson ran for a 1-yard TD run for the Bears with 14 seconds left. But tight end Coby Fleener easily recoved the onside kick to seal Stanford's victory.
The Bears could at least take some satisfaction in closing the disparity between the two teams.
The distance was quite evident a year ago in Berkeley, when Luck and the Cardinal beat the Bears 48-14 in the most lopsided Big Game in 80 years. Cal left Stanford with a 34-28 victory in 2009.
"Any time you lay it all out there like our guys did, these guys have absolutely nothing to be ashamed of," Cal coach Jeff Tedford said. "They played their hearts out against a really good football team."
This time, both teams had sloppy starts.
Stanford recovered Maynard's wayward pitch back on the game's opening drive and took over at its own 37. Three plays later, freshman Ty Montgomery took a reverse and sprinted 34 yards down the sideline to put the Cardinal ahead 7-0.
The poise and polish Luck has showed so often in his college career again took time to emerge.
Steve Williams stepped in front of a falling Montgomery to intercept Luck's pass and return it 49 yards for a score that was called back because of an illegal block in the back. No matter.
Maynard found half-brother Keenan Allen for a 17-yard TD pass and Giogio Tavecchio kicked his second field goal from 19 yards to give Cal a 13-7 lead in the second quarter.
Stanford powered its way through the rain with a bunched-up running game -- and not Luck -- to regain its rhythm, ending a 10-play, 78-yard drive with Tyler Gaffney's short TD run to go ahead 14-13 at the half.
Cal never came that close again.