| | 1 | 2 | 3 | 4 | T |
| --- | --- | --- | --- | --- | --- |
| PSU | 10 | 10 | 0 | 0 | 20 |
| OSU | 0 | 14 | 0 | 0 | 14 |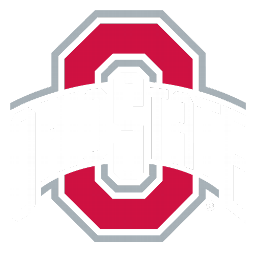 Penn State stops Ohio State for first win of post-Joe Paterno era
COLUMBUS, Ohio -- The last time Penn State won a game without Joe Paterno as coach was December 1965.
That day, the Nittany Lions used a strong defensive effort to beat Maryland, behind the coach who mentored Paterno, Rip Engle.
On Saturday, No. 21 Penn State earned its first victory since Paterno was fired with a similarly stingy defense.
Stephfon Green ran for two touchdowns and the Nittany Lions held Ohio State scoreless in the second half of the 20-14 victory on Saturday.
"We talked about the last two teams to win here were '78 and '08," said interim coach Tom Bradley, who was promoted after Paterno was fired 10 days ago. "I said to them, 'I want to know: How are you going to be remembered?'"
They'll be remembered as at least co-champs of the Big Ten's Leaders Division.
By clinching a share of the division title, Penn State (9-2, 6-1) set up showdown next week at Wisconsin, with the winner playing Michigan State in the conference's first championship game on Dec. 3.
Jay Paterno, the Nittany Lions' offensive coordinator and the son of the deposed legend, was already thinking ahead.
"As I've been trained to do my whole life, immediately (I) began to think about next week," he said of what was going through his head as he walked off the field at Ohio Stadium. "Essentially, we're in the Big Ten semifinal. I started to think about Wisconsin -- and I'll have some nightmares tonight."
Joe Paterno was a longtime assistant under Engle before getting promoted in 1966. The last game Engle coached, Penn State beat Maryland 19-7 on Dec. 4, 1965. The last time Penn State won a game without Joe Paterno on staff was Nov. 12, 1949, a 28-7 victory at Temple.
In what was expected to be a defensive struggle, the teams did all of their scoring in the opening half before the defenses took over.
Braxton Miller ran for a touchdown and threw a 7-yard scoring pass to Jake Stoneburner for Ohio State (6-5, 3-4), but he had an intentional grounding and three incompletions on the Buckeyes' final possession.
The teams exchanged handshakes at midfield after the opening coin toss -- although there was a smattering of boos from the Buckeyes faithful.
It was a gesture of mutual respect and sportsmanship in the wake of the scandal which has hit Penn State. A former defensive assistant coach was arrested two weeks earlier for allegedly molesting several young boys. Paterno was fired, the university president and AD lost their jobs and the NCAA is looking into the athletic program's actions.
Bradley said he spoke about how everyone was watching to see how the Nittany Lions would react and behave.
"I challenged the guys on the team to show a lot of character and resolve," he said. "Which they did."
Luke Fickell, Ohio State's interim head coach, was dogged by questions of his future. There have been numerous uncorroborated reports out there that the Buckeyes have already reached an agreement with former Florida coach Urban Meyer.
"I don't think this is the time nor the place," Fickell said. "We're talking about the game, and we're going to move on and talk about Michigan (next Saturday). ... Those are the things that I have no control over. So I'm not going to waste a whole lot of my energy on it."
Ohio State had one last shot to win the game, taking over after a Penn State punt with 36 seconds left. But Miller was being sacked by linebacker Nate Stupar when he was called for intentional grounding. Miller then was incomplete on three desperation heaves as a small pocket of Penn State fans ran onto the field to celebrate.
The teams were scoreless in the third quarter, thanks to a goal-line stand by the Buckeyes. Ohio State gave up the ball at its own 11 when Jordan Hall's wildcat handoff to Dan Herron was muffed in the backfield and Jordan Hill fell on the loose ball for the Nittany Lions.
Helped by two Ohio State penalties, Penn State had a first-and-goal from the 2 but failed to dent the goal line on four running plays. Storm Klein and Michael Bennett stopped Silas Redd as he vaulted the line on fourth-and-goal from inside the 1, stopping him short and bringing the crowd to its feet.
Bradley could have kicked a chip-shot field goal to make it a two-score lead, but that flew in the face of his pregame advice.
"There was no doubt in my mind we were going for it," he said. "I told them before the game that I'm asking those guys to go to the wall. I'm going to the wall."
The Buckeyes also turned it over on a Carlos Hyde fumble, but the Nittany Lions didn't score on that turnover either.
McGloin completed 10 of 18 passes for 88 yards with one interception. Green rushed 16 times for 93 yards, with Redd adding 63 yards on eight attempts in the bruising battle.
Miller, a freshman, ran for 105 yards on 18 attempts, with Herron adding 76 on eight carries. Miller completed 7 of 17 passes for 83 yards. DeVier Posey, playing his first game after serving two NCAA suspensions totaling 10 games for accepting improper benefits, had four catches for 66 yards.
Penn State, which had scored 24 points total in its last two games, had 20 in a first half of unexpected offense from both teams against stout defenses.
The Nittany Lions, ranked No. 102 in the nation in scoring at 21 points a game, needed just five plays to find the end zone. Green split two tacklers at the line after taking a direct snap and he outraced the defense for a 40-yard score that quieted a crowd of 105,493 on hand for Ohio State's senior day. He later added a 4-yard scoring run.
Ohio State fell behind 10-0 for the third game in the row later in the quarter when McGloin drove the Nittany Lions 54 yards and Anthony Fera converted a career-best 43-yard field goal. He would later top that by closing the half with a 46-yarder.
The Buckeyes, also at times offensively challenged, counterpunched on Miller's 24-yard sprint around right end for a TD and his pass to Stoneburner for another score to cut the lead to 17-14.
They'd never get closer, however.
For a day, at least, Penn State's players were able to enjoy themselves. Still, their thoughts strayed back to the 84-year-old Paterno, who is battling a treatable form of lung cancer.
"A game is a game," McGloin said. "Whether we win or lose out there, it's not going to help him out at all. But it definitely made him feel good that we went out there and got a win."