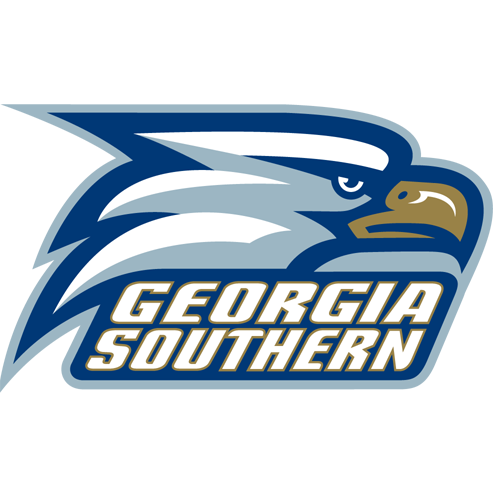 | | 1 | 2 | 3 | 4 | T |
| --- | --- | --- | --- | --- | --- |
| GASO | 0 | 14 | 7 | 0 | 21 |
| ALA | 10 | 14 | 14 | 7 | 45 |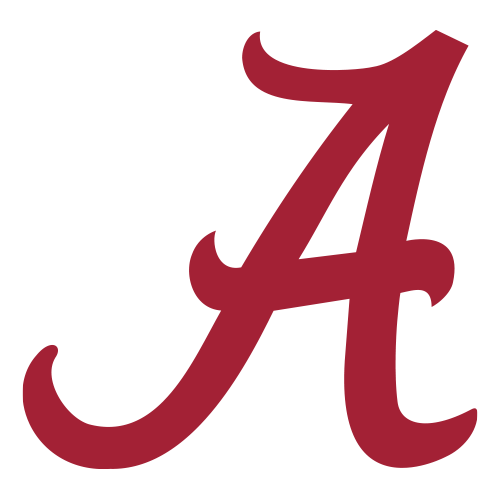 Trent Richardson scores 3 TDs to lift Alabama past Georgia Southern
TUSCALOOSA, Ala. -- Nick Saban reminded Alabama's players before the game what they had to lose, especially the seniors. They could leave as the program's winningest class -- or be remembered for falling to Georgia Southern in their home finale.
And everybody knows what the third-ranked Crimson Tide are really chasing: A national title shot that became significantly more realistic with No. 2 Oklahoma State's loss the night before.
Trent Richardson rushed for 175 yards and scored three touchdowns to power Alabama (10-1) to a 45-21 victory over the FCS Eagles on Saturday in a performance that didn't win many style points. Saban's pre-game message: "Nothing's changed" after the Cowboys' 37-31 defeat to Iowa State in two overtimes.
"I told our players before any of this ever happened that a legacy of the seniors that have won 45 games here and won a national championship would completely get defined if we didn't get everybody's best effort in this game," Saban said. "What happened, happened. I told everybody this morning that hasn't changed. Nothing has changed.
"We have two games to play. We're asking everybody, 'Do you know what your best is? We need your best for the rest of this season and then this game.'"
The Tide wasn't at its dominating best against Georgia Southern (9-2) and its well-executed triple option attack that bears little similarity to what Alabama is accustomed to.
Yet Richardson, a Heisman Trophy candidate, kept piling up the stats in a game that never offered him much of a breather. He ran 32 times, caught a 4-yard touchdown pass and broke Shaun Alexander's school single-season mark of 19 rushing touchdowns.
"It means a lot," Richardson said. "I didn't even know I did, but they told me I did. I talk to Shaun all the time. He's like a big brother to me."
The Tide's 2009 Heisman winner, Mark Ingram, was on hand thanks to an open weekend with the New Orleans Saints.
Richardson was still running well into the fourth quarter in a game that was expected to be a low-stress tuneup for the Iron Bowl at Auburn.
That triple option of Georgia Southern, meanwhile, burned the nation's top defense for 302 rushing yards.
"I'm disappointed that we lost the football game," Eagles coach Jeff Monken said. "We're never going to be happy to lose. They put forth a tremendous effort against maybe the best football team in America.
"Our kids fought them tooth and nail all the way through."
The Tide seniors set a school four-year mark for wins with No. 46. They're hoping to compete for a second national title, a bid that keeps gaining momentum with losses by previous unbeatens Oklahoma State, Stanford and Boise State.
"You're excited to see things like that of course because at Alabama we play for championships, that's what we do," defensive end Damion Square said. "So you're excited to see things like that, but right after that, you've got to realize we've got a game to play like today."
This one was about avoiding an embarrassingly close score more than making any statements.
AJ McCarron completed 14 of 19 passes for 190 yards and three touchdowns for Alabama. He threw his second touchdown to tight end Brad Smelley with 44 seconds left after Georgia Southern used up its final two timeouts.
The Tide also scored when Dont'a Hightower blocked a field goal after Georgia Southern's opening drive. Dre Kirkpatrick scooped up the ball and raced 55 yards for a touchdown. It was the first time Alabama had scored on a blocked field goal since 2003.
Georgia Southern had plenty of highlights, too, especially for an FCS team facing one of major college football's dominant programs. The previous scoring high against the Tide was 14 points by Arkansas, and Georgia Southern had that by halftime.
Dominique Swope torched the Tide for an 82-yard touchdown and finished with 153 yards on 18 carries. Swope is only the 10th back to rush for 100 yards against Alabama since 2005 and first since Tennessee's Tauren Poole last season.
Laron Scott scored on a 95-yard kick return in the third quarter after Alabama appeared to take control with McCarron's 34-yard, third-down touchdown pass to Smelley to make it 31-14.
"This is Alabama. Roll Tide, but we're just out there slugging," Scott said. "We're going to keep on fighting."
Alabama noseguard Josh Chapman sat out the game to rest a nagging knee injury, while defensive end Nick Gentry and receiver DeAndrew White were suspended for violating team rules. Receiver Darius Hanks and left tackle Barrett Jones also were out with injuries.
Defensive end Jesse Williams saw action in Chapman's spot after suffering food poisoning on the eve of the game.
None of that offered much preparation for a wishbone-like attack that came in averaging 320 rushing yards a game -- and nearly matched that.
Georgia Southern quarterback Jaybo Shaw only completed one of his five passes, but it was good for a 39-yard touchdown to Johnathan Bryant.
"We knew we were going to get them on play-action one time in the game," Shaw said.
The Eagles also drove inside Alabama's 10 in the fourth quarter but Shaw's fourth-down pass fell incomplete in the end zone.
"It basically just came down to us staying disciplined throughout the game," Tide safety Mark Barron said. "We had trouble with that at times, but for the most part we did OK with it."
Saban said his players showed respect and focus during the week.
"That was a good win for us," he said. "That was a good little team we played out there today.
"Those guys played hard. They played with a lot of toughness. It's a tough offense to get prepared for, and it's totally different than what we do all the time."