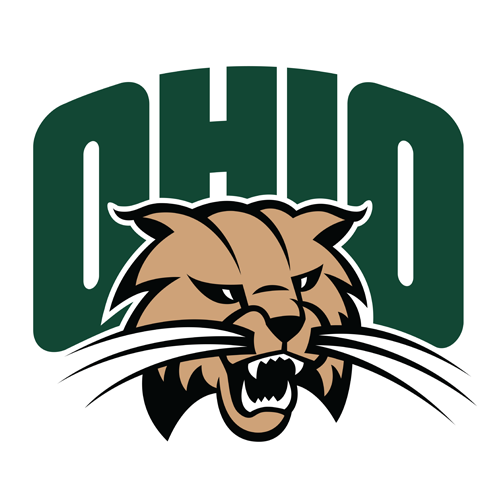 | | 1 | 2 | 3 | 4 | T |
| --- | --- | --- | --- | --- | --- |
| OHIO | 0 | 7 | 10 | 7 | 24 |
| USU | 9 | 0 | 14 | 0 | 23 |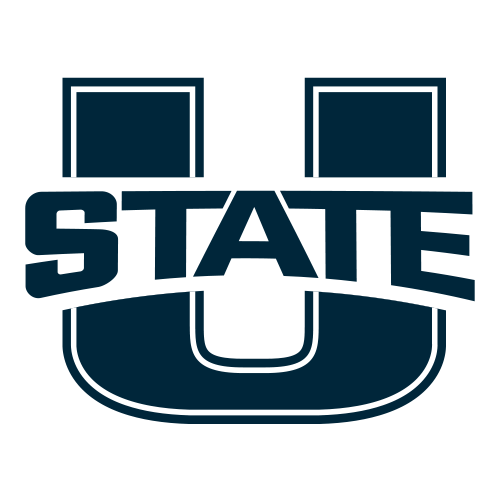 Ohio scores in waning seconds to upend Utah State, earn 1st bowl victory
BOISE, Idaho -- Tyler Tettleton's late heroics helped Ohio erase decades of misery in the postseason.
The sophomore calmly led a 61-yard drive in the final 2:02 and scored on a 1-yard keeper with 13 seconds left to give Ohio its first bowl victory, 24-23 over Utah State on Saturday in the Famous Idaho Potato Bowl.
Ohio had been winless in five bowl appearances, including setbacks the last two seasons.
But Tettleton changed all that, going 3 of 4 passing in the final drive, including a 14-yard completion to LaVon Brazill on fourth down to give Ohio a first down inside the 1 with 37 seconds left.
After getting stuffed on his first attempt to punch the ball in, Tettleton rolled right on the next play and outran two defenders to cap the comeback and set a new course for Ohio's postseason future.
"There's been a lot of great wins here, and I appreciate every one," Ohio coach Frank Solich said. "This one obviously is kind of an answer to what these guys wanted to get done at the beginning of the year, and what we all wanted in terms of winning a bowl game. To accomplish that and get the first win in the history of Ohio football was meaningful to me, these players and this staff."
The victory also gave Ohio its first 10-win season since 1968 and helped blunt the bitterness of letting Northern Illinois rally from a 20-point deficit in the Mid-American Conference title game two weeks ago.
Tettleton, the son of former major league catcher Mickey Tettleton, was effective throughout the game and kept the Bobcats close enough with his legs and arm.
Tettleton was 19 of 26 passing for 220 yards and two touchdowns and rushed 16 times for 31 yards. He was only sacked twice and spread his completions around to seven receivers and the Bobcats had 345 total yards on offense.
For Utah State, the loss was a heartbreaker.
The Aggies dominated the first half and extended their lead to 23-10 in the third quarter behind a bruising rushing attack that kept Tettleton off the field and rolled up 345 yards. The Aggies came into the game with the nation's sixth-best rushing attack, averaging 277 yards per game.
Michael Smith rushed for a career-best 157 yards and two touchdowns on 12 carries, including a 63-yard scoring run early in the third quarter that put Utah State up 16-10. Smith scored later in the third on an 11-yard run up the middle, giving the Aggies (7-6) a 13-point lead.
Robert Turbin added 101 yards on 20 carries, and Kerwynn Williams had 69 yards on nine carries.
But Utah State, which finished second in the Western Athletic Conference and was making its first bowl appearance since 1997, failed to close the deal and paid a price for missing two scoring chances early in the game.
On their first possession, the Aggies (7-6) drove to the 1, but Turbin was stopped short of the goal line on fourth down. The Aggies missed another chance late in the second quarter when a 39-yard field-goal attempt by Josh Thompson sailed wide right.
Still, head coach Gary Andersen, whose team closed the season with five straight wins to earn the school's first bowl invitation since 1997, believes there is plenty to feel good about and even more to build upon.
"It's been the most gratifying season of my career, hands down," Andersen said. "This is unbelievably gratifying to get to this point. This crew of kids will be in my mind for the rest of my life. We're excited to represent all three classes of seniors that have been there. Tonight was for them, and we'll look forward to the future."
The Aggies had a chance to ice the game when they took possession at their own 7 with 4:23 to go. But Ohio's defense stopped the Aggies on three straight running plays to force a punt.
On the winning drive, Tettleton scrambled for 14 yards and completed passes of 19, 7 and 14 yards to Brazill. The last reception was initially ruled a touchdown, but a review concluded he was down before the end zone, giving Ohio a first down inside the 1 and setting up Tettleton's big play.
"It was designed as a fake quarterback sneak and we were going to have two guys on the flat to the left," Tettleton said about his last-second score. "I got a rush up the middle and tried to make something happen after that and I was wide open to the end zone."
Brazill, who was voted MVP for the game, led the Bobcats with eight catches for 108 yards, including a 44-yard touchdown pass from Tettleton that pulled Ohio to 23-17 with 3:45 left in the third quarter.
The Aggies had just two possessions in the fourth quarter, but managed just two first downs, putting the onus on a defense that had let leads slip away in the last minute in games against Auburn and Brigham Young.
"This season has been a grind. Pretty much every single game we've played in has been a close game," Turbin said. "Unfortunately, you win some and you lose some and we lost tonight."