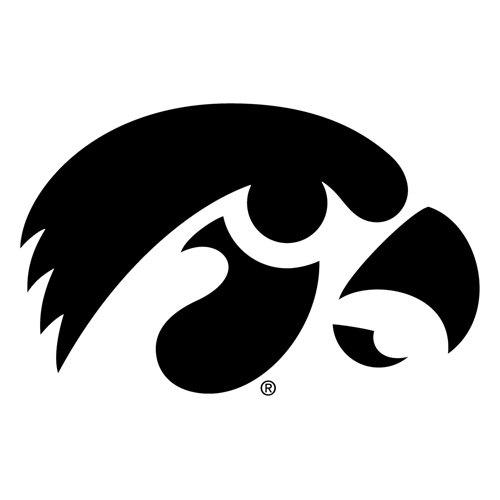 | | 1 | 2 | 3 | 4 | T |
| --- | --- | --- | --- | --- | --- |
| IOWA | 0 | 0 | 0 | 14 | 14 |
| OKLA | 7 | 7 | 7 | 10 | 31 |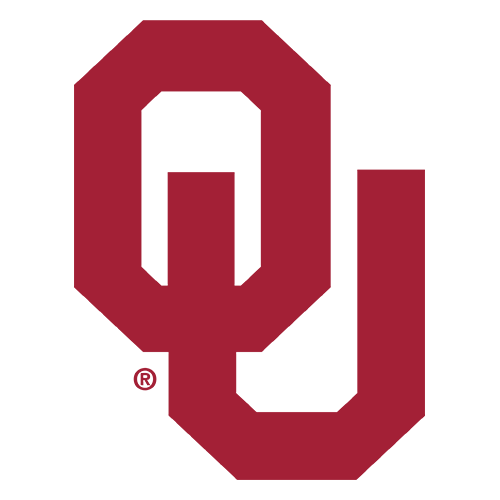 Blake Bell, Sooners hold off Hawkeyes in Insight Bowl
TEMPE, Ariz. -- Oklahoma was gaining yards in bits instead of its usual chunks. Its defense was solid before giving up a pair of touchdowns in the fourth quarter to lose nearly all of a 21-point lead.
Then a camera fell from the sky.
It wasn't always pretty, but the Sooners grinded out a win, closing out a difficult year that included the death of a teammate and failed national title aspirations.
Blake Bell ran for his third touchdown in the closing seconds and Oklahoma (No. 14 BCS, No. 19 AP) survived a late rally, not to mention a crashing camera, to beat Iowa 31-14 in the Insight Bowl on Friday night.
"We did exactly what we wanted to: End this with a win," Oklahoma running back Brennan Clay said.
Oklahoma (10-3) didn't get a particularly great game from quarterback Landry Jones and wasn't effective on the ground, either. Once considered national-title contenders, the Sooners held off the gritty Hawkeyes, capping a painful year that started with the death of linebacker Austin Box in the offseason.
Jones threw for 161 yards with a touchdown and an interception, and Bell put the game away with a 21-yard touchdown run with 45 seconds left.
"It means a lot; these guys persevered," Oklahoma coach Bob Stoops said. "(They) came out here tonight and played an excellent game."
Iowa (7-6) fell into a 21-0 hole before rallying behind two touchdown passes from James Vandenberg.
The Hawkeyes came up just short and dodged a potential disaster when an overhead camera crashed to the field next to receiver Marvin McNutt in the closing minutes. McNutt became tangled in the wire after the camera landed a few yards behind him, but wasn't hurt. The game was delayed five minutes while the camera was dragged off the field.
"First, I looked: What is it that fell from the sky?" McNutt said. "The next thing I know, the camera kind of scratched me a little bit. It was just pulling me and I knew I didn't want to keep going with it."
ESPN has consistently used the cameras for football coverage,
making it a staple of "Monday Night Football." The cameras also
have been used occasionally in the NBA, NHL, NASCAR, baseball, college
basketball and at the island-green 17th hole at the TPC Sawgrass during The Players Championship.
The cameras, despite flying over the playing field, have rarely interfered with the action.
"We apologize for the accident. The independent company that operates SkyCam for us is in the midst of a thorough review to determine the cause of the problem," ESPN said in a statement Saturday morning. "We will work with them and bowl officials to determine our future course of action. As always our primary concern will be the safety of fans and those on the field."
McNutt didn't have the only near-miss.
Vandenberg overcame an early interception to throw for 216 yards, and hit C.J Fiedorowicz and Jordan Canzeri on touchdown passes in the fourth quarter. He also had two interceptions -- one early and one late -- and Iowa's short-handed running game managed just 76 yards on 37 carries.
"We did something things to hurt ourselves, but Oklahoma had a lot to do with that," Iowa coach Kirk Ferentz said.
Oklahoma's return trip to the desert wasn't expected, at least not this early in the bowl season.
Coming off a rout of Connecticut in last year's Fiesta Bowl, the Sooners were ranked No. 1 in the preseason, with hopes of a second national title under Stoops.
Those aspirations were gone after a string of injuries -- All-America receiver Ryan Broyles' torn ACL was the big one -- and two losses in the final three games, including a 44-10 rout by Bedlam rival Oklahoma State in the Big 12 championship game.
The frustrating run knocked Oklahoma out of not only the national championship chase, but out of a BCS bowl and into the Insight Bowl.
Instead of making a statement in the desert, the Sooners seemed to stand still in the first half. Oklahoma had just 89 yards on 27 plays in the half, but led 14-0 thanks a pair of 4-yard runs by Bell -- one set up by an interception and another on the Sooners' only sustained drive.
The Sooners finally started to click, a least for a little while, in the second half.
Oklahoma drove inside Iowa's 10 on its opening drive, though that ended with an acrobatic tip-and-catch interception by Iowa defensive lineman Broderick Binns.
The Sooners didn't slow down, marching on their next drive for a 3-yard, play-action touchdown pass from Jones to Trent Ratterree -- breaking a streak of eight straight TDs by Bell -- to go up 21-0.
The Hawkeyes finally fought back.
Iowa overcame the suspension of its top running back and a favored opponent to win last year's Insight Bowl, beating Missouri 27-24. The Hawkeyes did it behind Marcus Coker, who ran for 219 yards and two touchdowns after replacing suspended starter Adam Robinson.
This time it was Coker who had to watch. The sophomore, who ran for 1,384 yards and 15 touchdowns during the regular season, was suspended for violating the university's student-athlete code of conduct.
Without Coker, Iowa would have to rely on a group of unproven running backs -- none had more than 18 carries -- and lean even more on Vandenberg.
No one was particularly effective in the first half.
Vanderberg was off-target early and had a pass intercepted by Jamell Fleming at Iowa's 31-yard line in the first quarter, then exacerbated the miscue by being called for a late-hit penalty. Bell scored his first touchdown two plays later.
Iowa had just one sustained drive in the first half, but that petered out; the Hawkeyes lost 3 yards on fourth-and-1 from the Oklahoma 6.
Their running game ineffective, the Hawkeyes bumbled around most of the next two quarters before finally moving the ball again late in the third quarter. Vandenberg completed seven of his eight passes on a 75-yard drive, the final an across-his-body throw for a 5-yard touchdown pass to Fiedorowicz that cut Oklahoma's lead to 21-7.
Vandenberg then got the Hawkeyes within seven with 7 minutes left, hitting Keenan Davis to convert on a fourth-and-10 to set up a 9-yard touchdown pass to Canzeri on a screen.
That was it, though.
Oklahoma's Mike Hunnicutt followed a 35-yard field goal with just over 4 minutes left and Bell added his final scoring run after the falling camera nearly took out McNutt, ending Iowa's school-record bowl winning streak at three.
"We had a couple of hiccups out there," Iowa defensive tackle Mike Daniels said. "The results show when you have hiccups against a team like that."
Thankfully for the Hawkeyes and McNutt, the falling camera wasn't more than a hiccup.
Information from The Associated Press was used in this report.
Sun Devil Stadium
10:00 PM, December 30, 2011
Coverage: ESPN
Capacity: 53,599
2022 Big Ten Conference Standings
2022 Big 12 Conference Standings