| | 1 | 2 | 3 | 4 | T |
| --- | --- | --- | --- | --- | --- |
| ILL | 0 | 3 | 7 | 10 | 20 |
| UCLA | 0 | 7 | 0 | 7 | 14 |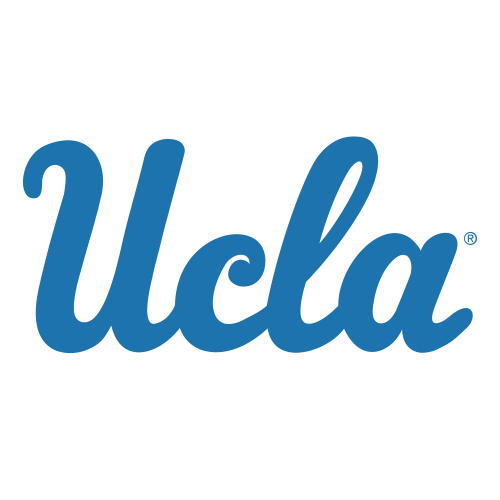 Illinois stops UCLA to win Fight Hunger Bowl, end 6-game slide
SAN FRANCISCO -- Waiting 12 weeks between wins was hard enough for Illinois. Terry Hawthorne and a stingy defense made sure the Illini didn't have to wait an entire offseason as well.
Hawthorne returned an interception 39 yards for Illinois' first touchdown late in the third quarter and the Illini snapped a six-game losing streak by beating UCLA 20-14 in the Kraft Fight Hunger Bowl.
"It's definitely a relief," said All-American defensive end Whitney Mercilus, who tied Simeon Rice's school record for sacks in a season with 16. "We've been pent up with a lot of anxiety, a little bit of anger with what happened throughout the season and what went wrong. ... It's a great feeling overall. I'm just ecstatic right now."
Nathan Scheelhaase added a 60-yard touchdown pass to A.J. Jenkins midway through the fourth quarter to seal the first victory for Illinois (7-6) since beating Indiana on Oct. 8.
It also gave the Illini bowl wins in back-to-back seasons for the first time in school history. The players celebrated it by dumping Gatorade on interim coach Vic Koenning during a postgame celebration.
"It feels great to come out with a win. It's why we came here," Scheelhaase said. "Coach Vic said the first night out here, we came here to win. We've been through some tough times but we have an amazing belief in our locker room in each other."
The game between two six-win teams who have already fired their head coaches matched the underwhelming expectations as there was little excitement before Hawthorne's third-quarter touchdown that gave Illinois its first lead.
UCLA (6-8) was held to 18 yards rushing in its third straight loss. Kevin Prince threw two TD passes, including one in the closing minute to Nelson Rosario after the game had been decided.
"This is not the way we wanted to go out, to send our seniors out," tight end Joseph Fauria said. "I guess there's some sort of relief for guys that have another year and looking forward to new beginnings. At the same time, this is going to be a bad taste in our mouth for these next six months or something. But we're excited for new beginnings."
It was an earlier pass by Prince that proved decisive. Three plays after Derek Dimke missed a 37-yard field goal for Illinois, Prince dropped back and threw to his left looking for Shaquelle Evans.
Hawthorne read the play perfectly and stepped in front of the throw for the interception and had a clear path to the end zone for the score that gave the Illini a 10-7 lead.
"The corner just jumped it," Prince said. "'It was a little hitch route. I was anticipating him playing in the quarters-type look, where he's going to be off, cover-two look. And he just picked the ball off. Good play by him, and brain fart by me."
Dimke added a 37-yard field goal early in the fourth quarter and Scheelhaase and Jenkins combined on their big play to make it 20-7 with 5:36 to go. Scheelhaase finished 18 for 30 for 139 yards with 110 yards rushing to lead the Illinois offense.
Prince completed just 14 for 29 for 201 yards and the Bruins were held to a season-low in rushing, well below their 190.7 yard per game average, by the stout Illini front.
The matchup between Big Ten and Pac-12 teams on New Year's weekend at a picturesque setting in California conjures up memories of Rose Bowls past. But this game was played on San Francisco's waterfront instead of with the San Gabriel Mountains in the background in Pasadena and was between two teams that had little to celebrate this season.
Both teams fired their coaches after disappointing regular seasons with Ron Zook getting let go by Illinois after losing six straight games to end the season and Rick Neuheisel getting run out at UCLA after a 50-0 loss to rival Southern California in the regular season finale. Neuheisel coached the Bruins when they lost the Pac-12 title game at Oregon, leaving them as the first team to go to a bowl with a losing record since North Texas in 2001.
With their head coaches gone and new coaches Tim Beckman at Illinois and Jim Mora at UCLA not set to take over until January, interim coaches Koenning and Mike Johnson ran the Illini and Bruins respectively.
There was so much turmoil that Koenning did not know if his offensive assistants would take part in the game until seeing interim offensive coordinator Jeff Brohm at breakfast before the game.
"I wasn't worried about that," Koenning said. "If I came up to that bridge and there wasn't a bridge there, then I'd worry about how to get across it. There are so many other things to worry about."
The Illini opened up the playbook in the first half but still trailed 7-3 at the break. They called a throwback pass to Scheelhaase, a reverse, a fake field goal and went for it on fourth-and-1 from their own territory.
UCLA stuffed Donovonn Young for a loss on that run from the Illinois 45, setting up Prince's 16-yard TD pass to Taylor Embree for the first score of the game.
The game, which is sponsored by Kraft, generated three meals for local food banks for each of the 29,878 tickets sold. Officials used an Oreo cookie for the opening coin toss.