ROSE BOWL GAME PRESENTED BY VIZIO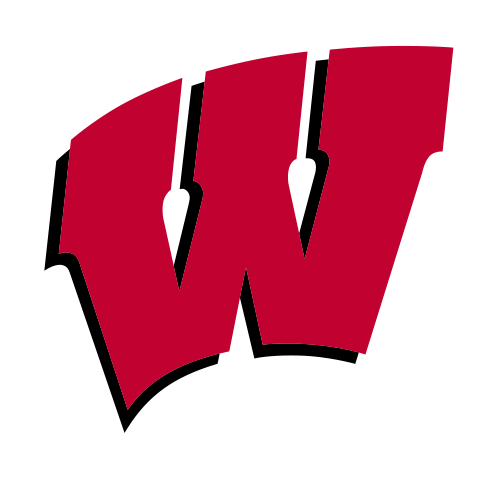 | | 1 | 2 | 3 | 4 | T |
| --- | --- | --- | --- | --- | --- |
| WIS | 14 | 14 | 10 | 0 | 38 |
| ORE | 14 | 14 | 7 | 10 | 45 |

Oregon outruns Wisconsin to win highest-scoring Rose Bowl ever
PASADENA, Calif. -- The Oregon Ducks had waited 95 years to win another Rose Bowl presented by Vizio, and the last few seconds stretched for an eternity. The players in mirrored helmets held each other back on the sideline, waiting on tiptoes for video review to confirm Wisconsin was out of time.
The call went Oregon's way. The Ducks stormed the hallowed field.
The most futuristic team in college football had buried another bit of history, and that revolutionary offense finally has a shiny trophy that will look right at home among those eye-catching uniforms.
Darron Thomas passed for three touchdowns, De'Anthony Thomas scored on runs of 91 and 64 yards, and the Ducks (No. 5 BCS, No. 6 AP) earned their first bowl victory under coach Chip Kelly, holding off the Badgers 45-38 Monday night in the highest-scoring Rose Bowl ever played.
"We had no doubt this year that we were going to come out and do big things," said Darron Thomas, who passed for 268 yards. "It's a big statement for the Oregon program."
Indeed: The last time Oregon won the Rose Bowl, beating Penn 14-0 in 1917, the players wore leather helmets, not those shiny numbers that exemplify every innovation the Ducks have created during Kelly's three-year tenure.
Oregon (12-2) showed off that creativity with 621 total yards -- second-most in Rose Bowl history -- against the tough Badgers, playing at its usual frantic pace until the final whistle. Lavasier Tuinei caught eight passes for 158 yards and two TDs for the Ducks, who had no postseason success to show for Kelly's otherwise wildly successful three-year tenure until this landmark offensive performance.
"None of us were around 95 years ago, and we never talked about it," Kelly said. "We're a forward-thinking operation, and we're always looking ahead."
Maybe so, but it's unlikely anybody from Oregon will forget how this one ended.
With two long passes, Russell Wilson moved the Badgers to the Oregon 25, but with 2 seconds left and no timeouts. After waiting for the ball to be set, he spiked it to set up a last-ditch heave to the end zone, but the clock hit zeroes while he did it.
The Ducks were winners after video review, holding Wisconsin scoreless in the fourth quarter.
"It would have been nice to have a chance there," said Wilson, who passed for 296 yards and two scores. "With 1 second left, I think we could have capitalized."
The Ducks don't doubt it: The 98th Rose Bowl was that kind of game. The Granddaddy of Them All had never seen this many points, beating the record 80 scored by Washington and Iowa in 1991.
"We knew we had to score almost every time we touched the ball," Wisconsin tailback James White said.
Montee Ball rushed for 122 of his 164 yards in the first half for the Badgers (11-3), who lost the Rose Bowl for the second straight year despite managing 508 yards of their own. Ball tied Barry Sanders' FBS record with his 39th touchdown of the season, but the Heisman Trophy finalist was held to three carries for no yards in the fourth quarter.
Wisconsin had two drives to tie it after Oregon kicked a field goal with 6:50 to play, but Jared Abbrederis fumbled near the Oregon sideline after making a long catch. The ball plopped onto the turf without even bouncing, and Oregon's Michael Clay jumped on it with 4:06 left.
That video review went the Ducks' way, too.
"I have to be more careful with the ball," said Abbrederis, who made a TD catch on the opening drive. "They made a big play. I can't dwell on this. I have to move forward and look towards next year. We're all human. This will make me better."
The Ducks and Badgers produced the highest-scoring first quarter (14-14) and first half (28-28) in Rose Bowl history, eventually surpassing the 80 scored in Washington's 46-34 win over Iowa in 1991. Oregon's yardage fell just short of USC's 633 yards against Illinois in 2008.
Sure, Baylor's 67-56 win over Washington in the Valero Alamo Bowl last Thursday might have packed bigger sheer numbers. But Wisconsin and Oregon commanded a much bigger stage -- and the Ducks unleashed every bit of their formidable offensive power.
Tuinei was named the Ducks' offensive player of the game, but their flashiest star in those futuristic helmets was De'Anthony Thomas, the freshman from Los Angeles who showed off his electrifying athleticism on the longest scoring run in Rose Bowl history in the second quarter, going 91 yards up the middle. He added a 64-yard scoring run in the opening minute of the second half as Oregon won the matchup of the last two losers of the Rose Bowl.
Wisconsin lost 21-19 to TCU last season, and the Ducks lost to Ohio State two years ago before losing the BCS title game last year.
"It almost felt like there was some sort of magical force keeping us from getting it done in bowl games," Oregon guard Carson York said. "Glad we did it today."
LaMichael James rushed for 159 yards and an early TD in his likely college finale for the Ducks, and Kenjon Barner caught a TD pass from Darron Thomas.
Nick Toon caught a TD pass for Wisconsin, and defensive end Louis Nzegwu returned a fumble 33 yards for a score in the second quarter.
Both teams won their respective conferences' first-ever league title games to earn this trip to Pasadena. Although the Ducks' drought was generations longer, Wisconsin hasn't won in Pasadena since Jan. 1, 2000, when Ron Dayne led the Badgers to back-to-back Rose Bowl titles.
Oregon quickly debunked the theory that teams with extra time to prepare for the Ducks' inventive offense have a better chance to stop it. The Ducks were 1-4 in bowl games and season openers under Kelly until they carved up Wisconsin with the second-biggest yardage performance in Rose Bowl history.
Wisconsin set the tone from its opening drive, going 77 yards in seven plays for Abbrederis' wide-open 38-yard TD catch just 3:12 in.
De'Anthony Thomas ended the record-breaking first quarter by bursting through the Wisconsin line and sprinting down the Oregon sideline for a 91-yard score, surpassing Tyrone Wheatley's bowl-record 88-yard run in 1993 and capping the second-longest scoring drive in Rose Bowl history at 95 yards with Oregon's longest run all season.
Wisconsin opened the second quarter with Ball's record-tying TD, but Darron Thomas found Barner open down the seam for a 54-yard score on Oregon's next play. Both defenses then got a brief chance to shine: The Ducks stopped Wisconsin on fourth down inside the Oregon 20, but blitzing Wisconsin linebacker Mike Taylor forced Darron Thomas' fumble moments later, and Nzegwu scooped and scored.
Oregon calmly answered with Tuinei's 3-yard TD catch with 30 seconds left. The teams' 56 combined points in the first half surpassed the record 45 scored by Wisconsin and UCLA in 1999.
De'Anthony Thomas' 64-yard TD run put Oregon ahead for the first time, but the Badgers swung ahead with Wilson's 18-yard TD pass to Toon. After the quarterbacks traded interceptions, Darron Thomas found Tuinei for his second score just 25 seconds into the fourth quarter, putting the Ducks ahead to stay.
Game notes
The game-time temperature was 82 degrees, making it the warmest bowl game in Wisconsin history. ... It was also the highest-scoring bowl game in Wisconsin history, and the Badgers tied the school bowl record with 38 points. ... Oregon is 2-4 in the Rose Bowl. ... Oregon LB Kiko Alonso was the defensive player of the game with an interception and 1½ sacks.
Rose Bowl
5:10 PM, January 2, 2012
Coverage: ESPN
Capacity: 88,565
2022 Big Ten Conference Standings
2022 Pac-12 Conference Standings