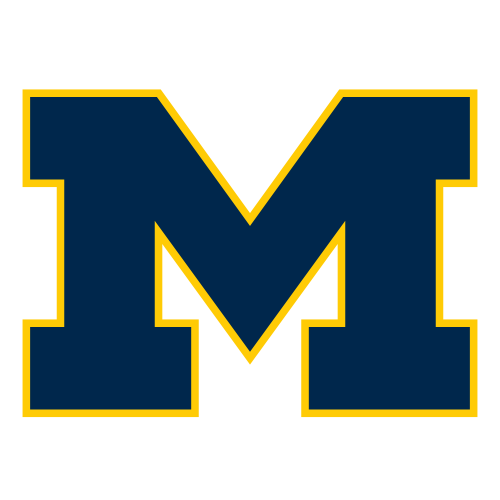 | | 1 | 2 | 3 | 4 | OT | T |
| --- | --- | --- | --- | --- | --- | --- |
| MICH | 0 | 10 | 7 | 3 | 3 | 23 |
| VT | 3 | 3 | 3 | 11 | 0 | 20 |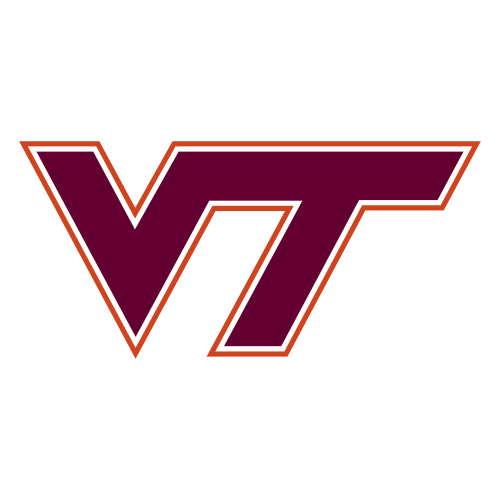 Brendan Gibbons' OT FG boots Michigan past Va. Tech, to Sugar Bowl title
NEW ORLEANS -- Here's another tradition that Brady Hoke has restored at Michigan: Winning.
The coach who grew up in Ohio but revered the Wolverines since childhood ended his first season in charge holding up the silver Allstate Sugar Bowl trophy amid fluttering maize and blue confetti. The Michigan band provided the soundtrack for the raucous celebration: the school's familiar fight song.
Brendan Gibbons drilled a 37-yard field goal down the middle in overtime, lifting No. 13 Michigan to a 23-20 victory over Virginia Tech (No. 11 BCS, No. 17 AP) at the Mercedes Benz Superdome on Tuesday night.
The victory capped an impressive debut season for Hoke, who has led the Wolverines (11-2) back to prominence with a BCS bowl victory. In his usual style, he also deflected the credit from himself onto the senior leaders of "Team 132," as he calls the squad with a nod to the number of teams the historic football program has fielded.
"I'm just real proud, real proud of our seniors. Real proud of how they took this football team last January and molded it and did a tremendous job," Hoke said, noting that only five Michigan teams have won 11 games in a season. "We always have a tremendous legacy of Team 132 that a lot of teams are going to have to try and match up to."
Denard Robinson highlighted an otherwise unspectacular night with touchdown passes of 45 and 18 yards to game MVP Junior Hemingway.
"It shows our hard work," Hemingway said, his voice cracking with emotion. "It shows everything we put in from Day One, all the long days, long nights. Man, I'm telling you, it feels too good, man. Too good."
It is fair to say that an unusual rough patch that saw Michigan endure two losing seasons in the previous three is history, but Michigan still has more work to do to become a national title contender. Virginia Tech gave the Wolverines all they could handle and might have won if not for some key miscues.
"I'm about half-sick right now," Virginia Tech coach Frank Beamer said. "Too many mistakes. ... They weren't stopping us; we were stopping ourselves."
Virginia Tech (11-3) had more than double Michigan's total yards, 377-184, and had 22 first downs to Michigan's 12 but settled for four field goals in regulation by third-string kicker Justin Myer.
However, Myer was unable to connect on his fifth try from 37 yards away in the opening possession of overtime.
Robinson finished 9 for 21 for 117 yards passing and threw an interception. He rushed 13 times for a season-low 13 yards.
"I feel like this was a team that didn't quit and we just kept fighting," Robinson said. "We held everybody accountable for what we had to do to win."
Virginia Tech first-year starter Logan Thomas was 19 of 28 of 214 yards with one interception.
Thomas scored Tech's only touchdown on a 1-yard keeper that tied the game at 17 -- after a 2-point conversion -- early in the fourth quarter.
Virginia Tech senior receiver Danny Coale, who ranks second all-time for the Hokies in catches and yards receiving, had eight catches for 117 yards, and nearly made a spectacular diving catch for a touchdown in overtime. Coale held on to the ball for what was initially ruled a score, but the play was overturned on video review, which showed the receiver narrowly landed on the sideline.
"Danny's play is so close, and it seemed like there was just quite a few of those there tonight," Beamer said. "So close, but just didn't quite have it go our way."
The result of that third-down play forced Tech to try for Myer's failed field goal.
Michigan then used three conservative runs to set up Gibbons in the middle of the field. Right before Gibbons lined up for the game-winning kick, he said he thought of "brunette girls."
"Every time we were like struggling in kicking, coach tells me to think about girls on a beach or brunette girls," Gibbons said. "So that's what we did. Made the kick."
As his kick sailed through, Gibbons sprinted toward the Michigan sidelined and was mobbed by teammates while the Michigan band belted out the school's fight song, "The Victors," while Michigan fans, in rhythm, thrust a sea of maize pom-poms in the air.
Virginia Tech fell behind late in regulation after gambling on a fake punt. Michigan's Jake Ryan stopped it at the Tech 45, leading to a short drive that set up Gibbons' go-ahead 39-yard field goal with 4 minutes left.
That was just enough time for the Hokies to tie it once more, even though they had to start at their own 9 after a holding penalty on the kickoff.
Thomas marched the Hokies 83 yards in 3:58, setting up Myer's game-tying 25-yarder.
It was the fourth field goal of the game for Myer, who until a couple weeks ago was the third-string place-kicker.
Primary place-kicker Cody Journell didn't make the trip after his arrest in an alleged home invasion, then backup Tyler Weiss was sent home from New Orleans because of a curfew violation.
So place kicking duties fell to Myer, who had missed his only two attempts during the regular season.
Hemingway staked Michigan to a 17-6 lead in the third quarter when he skied over Tech's Antone Exum for an 18-yard catch from Robinson in the back of the end zone. The scoring drive was set up by an even more difficult grab by reserve Michigan linebacker Frank Clark, who leaped and reached high over his head to snag Thomas' hard-thrown pass at close range, returning the interception to the Tech 35-yard line.
"I was just trying to dump it over his head. He timed his jump perfectly and got his hands on it and came down with it," Thomas said. "All the credit to him. He made a great play. Great athlete."
Tech cut it to 17-9 on Myer's 36-yard field goal.
Tech then tied the game on a series kept alive by Thomas' 13-yard scramble on fourth and 11 from the Michigan 35. A few plays later, Thomas powered in from a yard out, then lobbed a short pass to Marcus Davis for a 2-point conversion to even the score at 17 early in the fourth quarter.
Virginia Tech dominated most of the first half, taking a 6-0 lead on Myer's field goals of 37 and 43 yards, and could have led by more had the Michigan defensive line not stuffed Thomas on a quarterback keeper on fourth-and-1 on the Wolverines 4.
Michigan managed only one first down before stalling again at its own 26, but the Hokies' James Hopper was flagged for roughing punter Matt Wile on a failed block attempt, giving the Wolverines a first down on their 41.
Robinson, yanked his leg from a defender's grasp and unleashed a long throw off of his back foot while scrambling to his right. Virginia Tech free safety Eddie Whitley tried to undercut intended receiver Hemingway and snag the interception, but mistimed his leap by a split second. That allowed Hemingway to make the grab with no one between him and the end zone, and the play went for a 45-yard score.
Having been shut out most of the first half, Michigan suddenly had a 7-6 lead, then got the ball right back on the ensuing kickoff when Tech's Tony Gregory fumble the return when he was hit by J.B. Fitzgerald and Michigan's Delonte Hollowell recovered at the Hokies 26.
Michigan failed to get a first down the conventional way and set up for what would have been a 36-yard field goal if it hadn't turned into one of the wackier plays of the bowl season instead.
Unable to get a clean snap and hold, Drew Dileo threw just a moment before being slammed flat on his back by Tech's Jack Tyler. The ball thrown to no one in particular looked like it was about to be intercepted by the Hokies' Kyle Fuller when he was bumped by a teammate. Fuller wound up tipping the ball in the air and it was caught by long snapper Jareth Glanda for a first down on the Tech 8.
Michigan didn't have time to convert that stroke of luck into six, but was able to line up a chip shot field goal as time ran out for a 10-6 halftime lead.