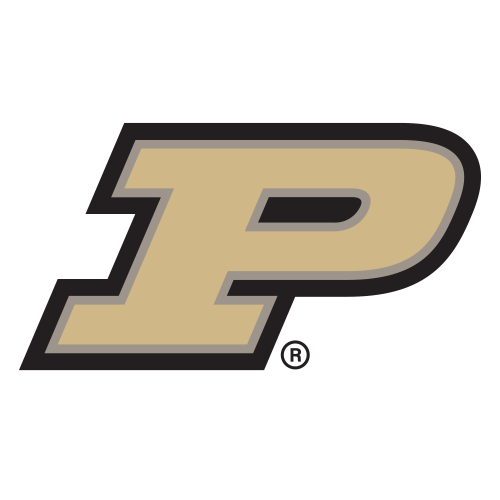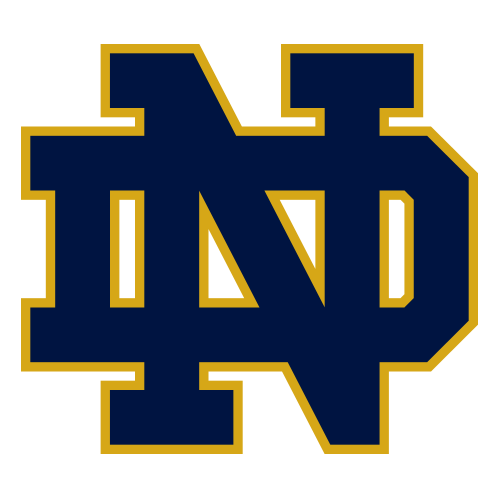 Tommy Rees comes off bench to engineer Notre Dame's winning drive
SOUTH BEND, Ind. -- Tommy Rees spent most of Saturday watching Notre Dame struggle with Purdue. Then he rescued the 22nd-ranked Irish.
Returning from a one-game suspension as a second stringer, the former starting quarterback got one chance and produced a last-minute drive that led to a 20-17 victory over the Boilermakers.
Rees wasn't thinking so much about his big opportunity after he'd sat out last week as punishment for his arrest in a skirmish with police following a party last May. A starter for 12 games in 2011, he didn't have time to ponder what his performance might mean for the future.
"I was just thinking we've got to win this game," he said to an NBC interviewer on the field.
With first-year starter Everett Golson a bit shaken up and having trouble gripping the ball, Rees came in and moved the Irish into position for Kyle Brindza's 27-yard field goal with seven seconds to go.
Rees connected on key third down passes of 10 yards to John Goodman and 21 yards to Robby Toma to set up the winning kick and now Notre Dame is 2-0 for the first time since 2008.
"That was a pressure situation and certainly would have been a tough assignment for a rookie quarterback," Purdue coach Danny Hope said. "I was kind of excited about the idea of maybe having a rookie quarterback in there on the last drive. I thought that may have given us an opportunity to get after him some and get ourselves in position to win. I thought it was a good coaching decision. Tommy Rees is a good player, heck of a quarterback, too."
Purdue (1-1) had tied the game at 17-17 when Caleb TerBush threw a 15-yard TD pass to Antavian Edison with 2:12 left, the score set up by Josh Johnson's recovery of a Golson fumble. Golson was shaken up on the play, so the Irish turned to Rees.
Golson, in his home debut, completed 21 of 31 for 289 yards with a TD and ran for another but he was sacked five times during a sloppy game that featured 16 penalties -- eight on each team. Coach Brian Kelly said Golson would start next week at Michigan State.
With Golson out, Kelly elected to go with Rees over Andrew Hendrix, who'd seen action in last week's 50-10 win over Navy in Dublin, Ireland.
"This is not going to be an excuse for Everett that he's pulled out because of an injury," Kelly said. "We also made the decision with the flow of the game that Tommy could come in there and manage out two-minute and he did a great job."
The Boilermakers alternated TerBush, who started after being suspended last week for violating team rules, and Robert Marve. Marve banged up his left knee late in the game and said he would have an MRI on Sunday.
After throwing the game-tying TD, TerBush had some words of encouragement for Marve.
"I was just letting him know that we're in this together," TerBush said. "It's a bummer. We came in here expecting to win and we definitely felt like we had a bunch of mojo behind us this whole week."
With the game tied at 7-7 at the half, Golson found 6-foot-6 tight end Tyler Eifert for passes of 22 and 25 yards on the Irish's first series of the third quarter and that carried them to the 3, where he tossed a TD pass to TJ Jones for a 14-7 lead.
TerBush tried to avoid a rush by Notre Dame's Sheldon Day on the next series and threw an off-balance pass that was picked off by Bennett Jackson. After Jackson's 11-yard return put the ball at the Boilers' 20, Notre Dame had to use a timeout with the play clock running down before settling for Brindza's 30-yard field goal that made it 17-7.
Notre Dame tackle and captain Zack Martin said the team still has plenty of confidence in Golson headed into next week's game in East Lansing.
"Everett didn't get booted from the game," Martin said. "He played a great game. I think it was a situation, a two-minute drill. Tommy is more of a pocket passer. Kind of one of those things. Everyone has a 100 percent confidence in Everett, what he does on the field. We're ready to go with him next week."
Marve came back into the game late in the third and Boilermakers responded just as they did at the end of the half when he led them on a scoring drive that tied the game at half. O.J. Ross broke two tackles on a 27-yard gain, and he later hauled in a 13-yarder. Dolapo Macarthy also had a 20-yard reception as the Boilermakers advanced to the 1.
But after a delay penalty, Marve was sacked by Stephon Tuitt on the final play of the third quarter before Sam McCartney's 33-yard field goal made it 17-10.
Marve led the Boilermakers on a quick 58-yard scoring drive at the end of the first half that started with Raheem Mostert's 41-yard kickoff return. The key was a fourth-down conversion pass of 11 yards to Crosby Wright.
Marve then hit Ross with a 16-yarder and, on a third-and-goal from the 2, he found Edison in the corner of the end zone with nine seconds to play in the half.
Golson led the Irish on an 88-yard scoring play in the second quarter with three big third-down conversions. He scrambled on the first one, avoided two rushers and then hit Troy Niklas on a 30-yard pass. Three plays later on another third down he found DaVaris Daniels behind the Boilermaker defense for a 41-yard gain to the 9.
After a pass interference call on the Boilermakers in the end zone gave Notre Dame a first-and-goal at the 2, the Irish failed to score on two runs.
On a third-and-3, Golson rolled right and made a dive for the end zone as he was being hit right at the goal line. Officials initially ruled him out of bounds, but after a video review the call on the field was reversed and he was awarded a touchdown because he hit the pylon.
Two of Notre Dame's key defenders, defensive end Kapron Lewis-Moore (calf) and safety Jamoris Slaughter (shoulder), were injured. Lewis-Moore went out early in the game and Slaughter, who made a big hit in second quarter, didn't play in the second half. And Eifert (slight concussion) went to the sidelines in the fourth quarter.
Brindza, whose two field goals were the first two of his career, kicked because Nick Tausch had a groin strain.