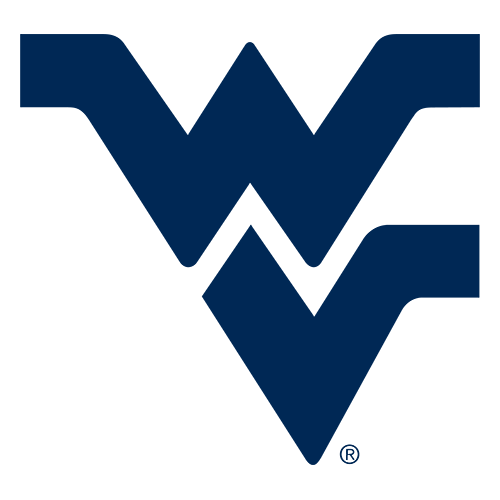 | | 1 | 2 | 3 | 4 | T |
| --- | --- | --- | --- | --- | --- |
| WVU | 7 | 0 | 0 | 7 | 14 |
| TTU | 14 | 21 | 7 | 7 | 49 |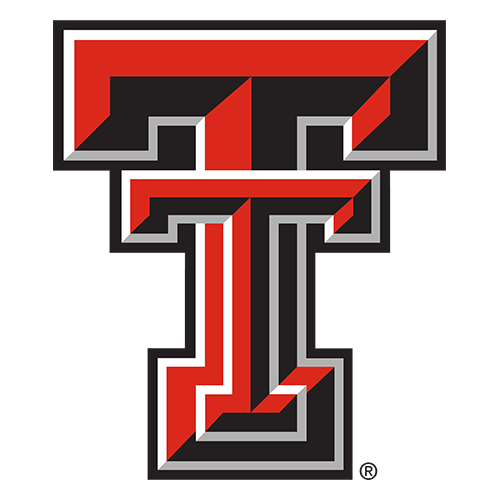 Texas Tech deals No. 5 West Virginia first loss of season
LUBBOCK, Texas -- The matchup between Texas Tech and No. 5 West Virginia featured a quarterback who put up cartoonish numbers, throwing for six touchdowns and 499 yards.
And that quarterback's name was Seth Doege.
Doege led Texas Tech's offense while the Red Raiders' defense shut down Heisman Trophy hopeful Geno Smith, upsetting the Mountaineers 49-14 on Saturday.
Red Raider fans stormed the field after the win, the most lopsided Texas Tech victory over a team ranked in the top five.
Smith completed 29-of-55 passes for 275 yards but couldn't get the ball in the end zone.
The Red Raiders offense had no such trouble.
"When you don't have a pass rush, it's a lot easier to make your reads," said Doege, who threw TD passes of 39, 19, 16, 2, 29 and 7 yards. He completed 32-of-42 passes and the six touchdowns matched his career-high. Darrin Moore caught three TD passes, which tied his career-high.
Texas Tech (5-1, 2-1) had 18 plays of 15 yards or more, including a 61-yard pass to Jace Amaro and a 53-yard touchdown run by SaDale Foster.
Amaro finished with five receptions for 156 yards.
The Mountaineers (5-1, 2-1) last week converted all five fourth-down tries in their 48-45 win at Texas, but against the Red Raiders, they made just 1 of 6.
"Those guys did a great job of just attacking us," Smith said. "They attacked us the entire game."
Doege had one interception, an improvement over the five he'd thrown in the previous two games.
"He came out and played loose and he was on-point today," Texas Tech offensive coordinator Neal Brown said.
The win for Texas Tech was the second over a top-10 team in as many seasons. The Red Raiders beat then-No. 3 Oklahoma 41-38 to break the Sooners' 39-game win streak in Norman.
On seven first-half possessions, the Red Raiders scored touchdowns on five. Texas Tech wasn't as efficient in the second half but by then they were so far ahead it didn't matter.
Doege said his protection was key.
"It's huge for a quarterback to sit back there," Doege said. "We had a lot of opportunities to get the ball downfield, and if they play the way they played today, it's just going to continue and we're going to make plays. We have so many weapons that we can expose at any time."
Known as a passer, Doege even ran for a first down on fourth-and 3 near the end of a drive that led to a 14-0 lead for the Red Raiders.
"I about fell out when he ran the ball, and he made a couple of first downs," Texas Tech coach Tommy Tuberville said. "He's hard-nosed."
The Mountaineers fell short of their scoring average (52) by 38 points and got just one touchdown in the second half. Even that came when the game was already out of reach. Dustin Garrison scored on a 2-yard run in the fourth quarter to make it 49-14.
The Mountaineers had the third-worst pass defense coming into the game (336 yards) and didn't do anything to improve on that.
"It was a poor performance defensively ... and it's just a team loss," Mountaineers coach Dana Holgorsen said. "They outplayed us. They outcoached us. On all three sides of the ball they did better than we did."
The Red Raiders, meanwhile, started fast and kept the Mountaineers off balance. By the time it was over, they had 168 rushing yards on 29 carries and passed the ball 43 times.
Doege said the game showed how well the Red Raiders can play and how much a good defense can help.
"It's totally different from last year," Doege said who last season saw the Red Raiders defense finish near the bottom of the nation in several categories then. "If we got down or whatever the case may be, we might have pressed a little bit. But we know that our defense is playing at a high level right now, and I was just blown away by their performance today."
After the Mountaineers failed to convert on fourth-and-3 deep in Texas Tech territory, Doege needed just three plays to get his third touchdown of the game. The senior quarterback first connected with Amaro on a short pass along the near sideline and the receiver turned it into a 61-yard gain -- Texas Tech's longest play from scrimmage this season -- to the Mountaineers 21.
Two plays later, Doege hit Marcus Kennard for 16-yard touchdown pass to put the Red Raiders up 21-7.
Texas Tech's offense already was in rhythm by then, going up 14-0 in the first quarter. Doege hit a wide-open Amaro over the middle at about the 20-yard line and he ran it in for a 39-yard touchdown on the Red Raiders first possession.
Doege then found Eric Ward on a fade route on the far corner of the end zone to put Texas Tech ahead 14-0.
The Mountaineers answered, momentarily. Smith started with a short field after the Red Raiders squibbed the kickoff. Five plays later Stedman Bailey dived to pull in a 7-yard touchdown pass from Smith and pull West Virginia within 14-7. The drive included a 38-yard pass from Smith to Tavon Austin.